Dayseeker Shares Performance Video For Emotive New Single 'Homesick'
The song features on the band's current album 'Dark Sun' which has been streamed 75 million times and rising.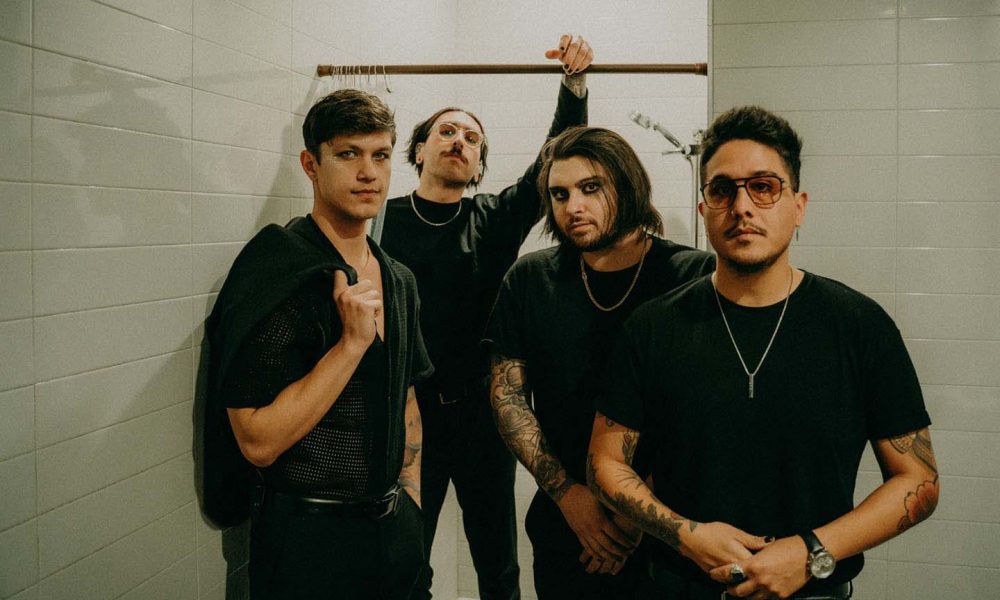 Southern California's Dayseeker has shared the video for the gorgeously emotive single "Homesick." You can watch it below.
The video finds the band in performance mode in an expansive space that struggles to contain the emotional heft of the lyrics or the melodic power of instrumentation.
"'Homesick" is Dayseeker's honest attempt at writing something happier," says singer Rory Rodriguez. "After my father's passing, I was in a rut for a while and there was just this one person that made me feel like it was okay to smile and breathe through one of the darkest periods of my life. Someone that feels like home."
"Homesick" is one of the key tracks from the band's new album Dark Sun released last fall via Spinefarm. The album has since been streamed more than 75 million times.
Dayseeker remain on the road in support of Dark Sun, with shows selling out in the UK, U.S., Australia, and beyond. The band are currently in the UK, where shows have been upgraded and London has a second date added.
"The UK holds a very special place in our hearts," the band said in a statement. "We haven't played there as a full band in 8+ years, so seeing that the entire tour is on the verge of selling out is a warm welcome back for Dayseeker."
Dayseeker has steadily steadily built a buzz over the past several years. The band built themselves into a scene standout with 2019's Sleeptalk, which was hailed by Alternative Press as "a warm and welcome release to higher ground" and as "much needed fresh air into the post-hardcore scene." The album has gone on to accumulate over 75 million streams, and it positioned the band as a formidable force — and one that is primed to take its next big leap.
In 2021, the band dropped a deluxe version of Sleeptalk, featuring four reimagined versions of album tracks, which offered fans a fresh and unique take on songs they already love. It also demonstrated the depth and breadth of the band's creative vision, scope, and possibilities. Since then, however, Dark Sun has catapulted the band beyond the scene's stratosphere.
Dayseeker remaining UK dates:
05.15.2023: The Mill, Birmingham
05.16.2023: O2 Academy Islington, London