Death Of Fredo Santana, Chicago Rapper And Kendrick Lamar Collaborator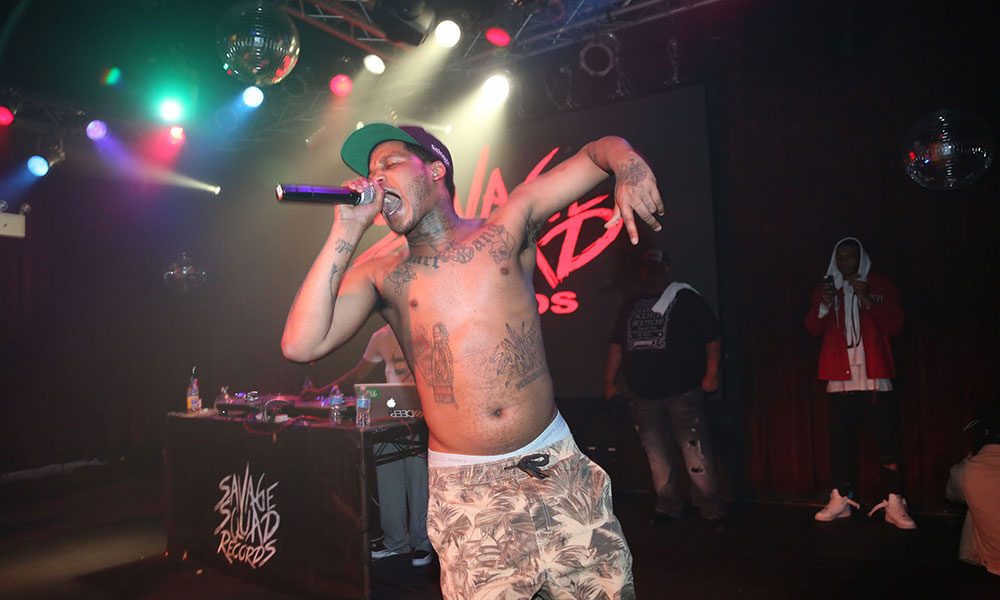 Fredo Santana, Chicago drill rapper and cousin of Chief Keef, has died at the age of 27. While no cause of death was officially revealed, TMZ reports that the rapper – whose real name was Derrick Coleman – suffered a fatal seizure in Los Angeles on the night of Friday, 19 January.
Santana had previously collaborated with hip-hop superstars Kendrick Lamar and Drake. His lone studio album, 2013's Trappin Ain't Dead, featured Kendrick Lamar on the track 'Jealous'. Santana also previously had a cameo in Drake's video for the hit 'Hold On, We're Coming Home.'
Glory Boyz Entertainment issued a statement to Billboard: "Everyone at Glory Boyz Entertainment is shocked and saddened by the sudden passing of Fredo Santana. He was not only a talented rapper but family to everyone and a true star who was taken too soon. We are all proud of everything he was able to accomplish in his life and he will truly be missed. At this time we ask for privacy and prayers for his family and friends."
Houston rapper Maxo Kream was among the first to post about Fredo Santana's death on social media, "Damn man I'm lost for words right now I'm cryin my ass off Fredo I love yu Bitch RIP – a real Savage." Drake also posted a photo of him and Santana with the caption "Rest In Peace Santana".
The rapper had been suffering from a variety of health-related issues. On 12 October 2017, Santana posted a video on Instagram of himself in the hospital, where he was being treated for "kidney failure [and] liver failure." Two days later, however, Santana said that he was "out of the hospital" and "on my way to the studio."
Santana's debut mixtape It's A Scary Site arrived in 2012 with appearances by fellow Chicago rappers King L, Lil Durk, Lil Reese and Chief Keef. In 2017, Santana released a further pair of mixtapes, Plugged In and Fredo Kruger 2.
Explore Our Kendrick Lamar Artist Page. 
Format:
UK English