Death Of Johnny Meeks, 'The Guitarist With Three Necks'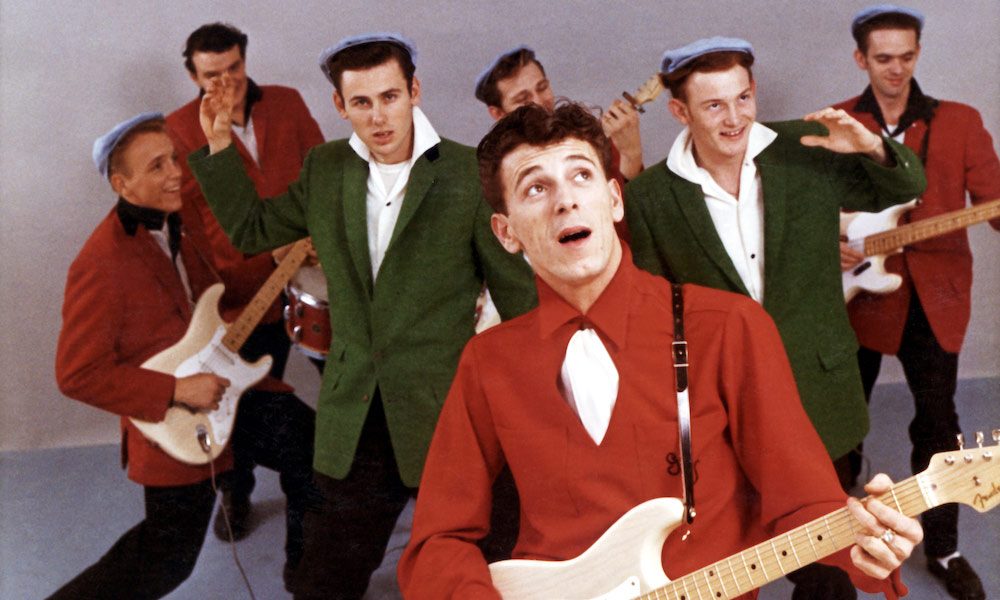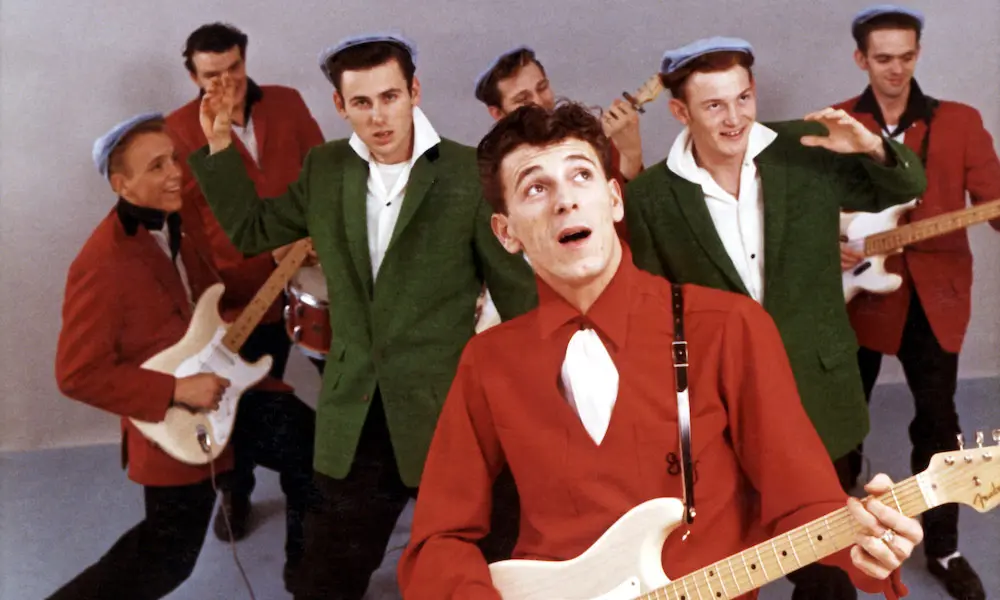 Johnny Meeks, the American guitarist who made his name when he replaced Cliff Gallup as a member of Gene Vincent's group the Blue Caps, died on July 30 at the age of 78. Among his notable performances, Meeks played on 'Lotta Lovin'', the song which (as uDiscover reported on August 19) became Vincent's only other US top 20 hit apart from 'Be-Bop-A-Lula.' He was also the writer of another fondly-remembered song by the rock 'n' roll icon, 'Say Mama.'
Meeks was born in Gaffney, South Carolina in 1937 and played country music as a teenager. After Vincent broke through with 'Be-Bop-A-Lula,' Meeks' friend Paul Peek joined the Blue Caps as rhythm guitarist. Gallup had by now forged his own reputation as a masterful guitar player with his work for Vincent, but he was uncomfortable at the idea of being away from his family on the road for extended periods. When he left the group in March 1957, Peek suggested Meeks as his replacement.
Meeks was also a great individualist as a guitarist. As the Independent newspaper remembers, when Vincent went to see him, he was playing a highly unusual customised instrument made by his friend Peewee Melton, a guitar with three necks — acoustic, six-string and 12-string. He got the gig, and Vincent announced to all and sundry: "I got a guitarist with three necks."
In a short but productive time with the Blue Caps, Meeks also played on such tracks as 'Summertime,' 'Git It' and the track that became their last US chart entry late in 1957, 'Dance To The Bop.' By the following autumn, the band was unravelling and Meeks left. He stayed in Hollywood, chiefly playing in night clubs, for the next 30 years.
Meeks did however reunite with Vincent when British broadcaster John Peel championed his return, two years before Gene's death, with the 1969 album 'I'm Back and I'm Proud.' That album, overseen by production maverick Kim Fowley, featured contributions from Mars Bonfire of Steppenwolf, Skip Battin of the Byrds and John Sebastian of the Lovin' Spoonful, as well as a young Linda Ronstadt on backing vocals.
The guitarist also did sessions for Merle Haggard and former Monkees member Michael Nesmith, and a line-up of the old band recorded a 1982 album, 'Blue Caps Unleashed.' It was notable for including a previously unreleased song written by Meeks and Vincent, 'I Lost An Angel.'
Explore our dedicated Gene Vincent Artist Page
Format:
UK English