'I Used To Eat Dog Biscuits': Deep Purple's Ian Gillan Talks About His Early Days
The hard-rocking icon shared stories of his band's long-ago lean times.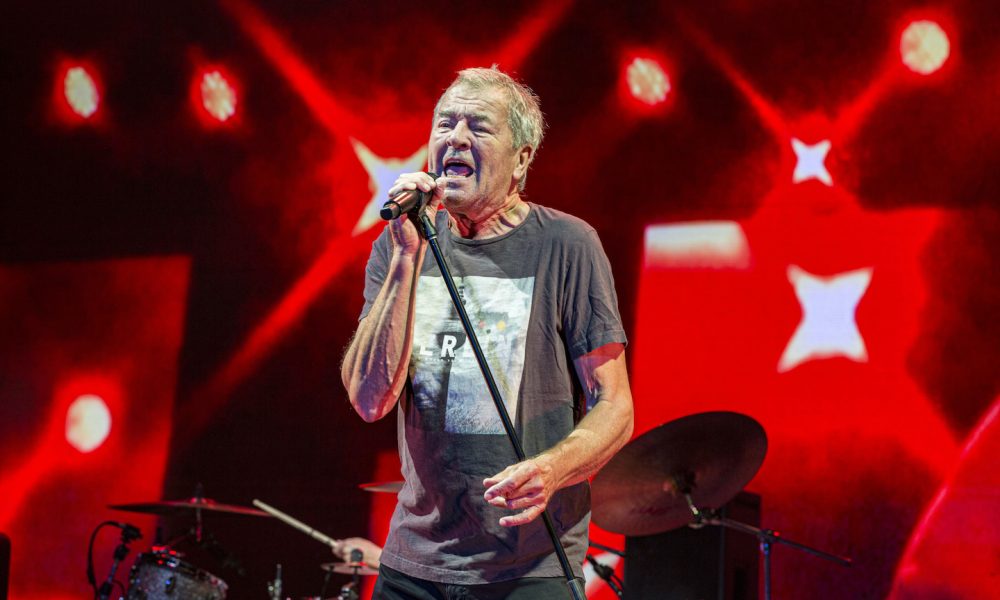 For Deep Purple singer Ian Gillan, the rough road to rock stardom included some unfortunate nutrition choices. In a new interview, he told Mojo that in his band's early days he "supplemented my diet with dog biscuits from the local pet shop."
For decades, Deep Purple has been an iconic band, worshipped for their pioneering hard-rock roar. And Ian Gillan's stratospheric wail is an essential element of all their biggest tracks, whether we're talking about classic rock staples like "Smoke on the Water," "Highway Star," "Woman from Tokyo," and "Space Truckin', or later hits like "Knockin' at Your Backdoor."
Deep Purple - Knocking At Your Back Door
If there were a Mount Rushmore of rock'n'roll, there'd be little doubt that the members of Deep Purple would have their images emblazoned there. But as Gillan reminds us in the aforementioned interview, it was not always thus. In fact, he wasn't even the band's original singer, and their early sound was a far cry from the tunes that made the band famous.
Deep Purple started out in the late 60s with Rod Evans at the mic, and their sound was closer to the psychedelic-era swirl of bands like Vanilla Fudge than anything we think of as Purple today. Their first hit was an amped-up 1968 take on the Joe South song "Hush" with Evans up front.
It wasn't until the band's fourth album, 1970's Deep Purple in Rock, that Gillan finally came aboard and solidified what we now know as the classic Purple line-up. Even then, it took a good couple of years of slogging it out before the band really broke through to the superstar status they're inextricably associated with today.
"The adversity is part of the fun," stated Gillan in the same interview, looking back on the struggles of his early days with Deep Purple. "You don't think of it at the time, but it is." True as that might be, we're willing to guess he'd rather not revisit the dietary aspect of those rough-and-tumble times.
Listen to the best of Deep Purple on Apple Music and Spotify.