DJ Khaled Recruits Lil Baby, Future, And Lil Uzi Vert For 'SUPPOSED TO BE LOVED'
The single will be featured on Khaled's forthcoming album, 'TIL NEXT TIME.'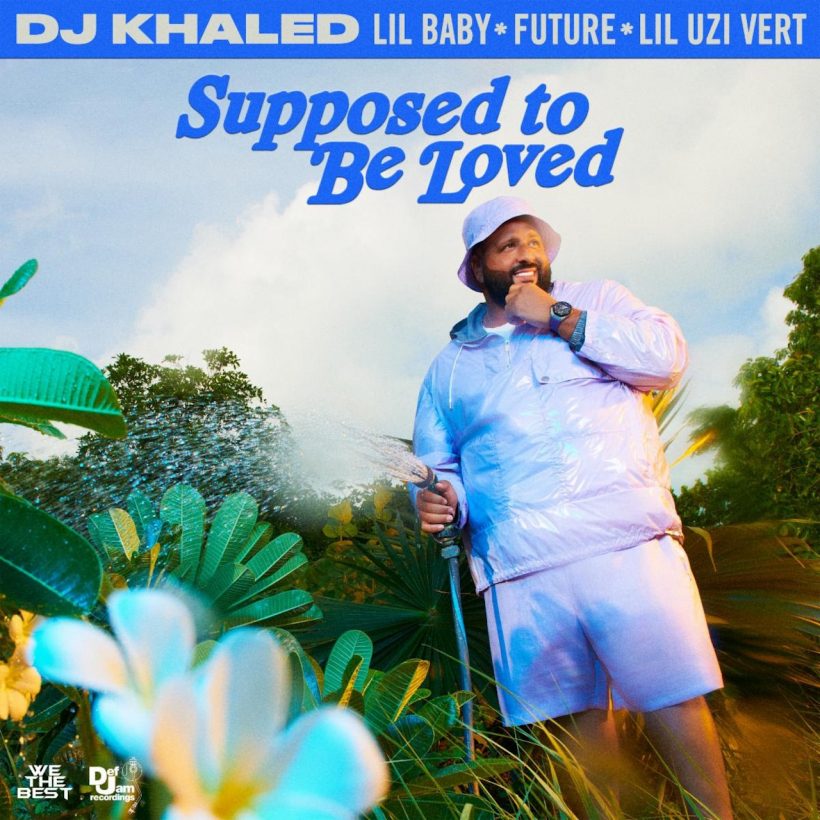 DJ Khaled has shared "SUPPOSED TO BE LOVED," the epic first single from his forthcoming album, TIL NEXT TIME. The track, which features Lil Baby, Future, and Lil Uzi Vert, arrives just a day after Khaled began teasing the new project with an album trailer.
On the single, Khaled reworks a sample from Michael Jackson's "P.Y.T. (Pretty Young Thing)," while the MCs show why they're three of the hottest rappers in the game. Lil Baby kicks things off, detailing a romantic affair he has to keep on the down-low. He raps, "Mainstream, I had in New York, we playin' it crazy/ 4 A.M., but so many lights, it look like day time/ If somebody happen to catch us, it's gon' bring headlines." Check out the track below.
DJ Khaled - SUPPOSED TO BE LOVED ft. Lil Baby, Future, Lil Uzi Vert (Visualizer)
TIL NEXT TIME is set to be the first offering from Khaled's newly minted partnership We The Best Music Group/Def Jam Recordings.
Khaled personally broke the news of the new album and single by sharing a trailer co-starring his sons Asahd and Aalam Tuck Khaled as well as his Queen Nicole Tuck Khaled. The clip opens with Khaled on the golf course where he starts his day. He sinks a seemingly impossible shot as the video intersperses vignettes from his life at the beach, on a yacht, on a horse, on the basketball court, a soccer field, back on the golf course, and in the studio.
On July 20, Khaled hosted the 2023 We The Best Foundation X Jordan Brand Golf Classic at the Miami Beach Golf Club in Miami.
The stars in attendance to golf, spectate, and support included Sean "Diddy" Combs, who donated $150,000 at the event from the Sean Combs Foundation, as well as Serena Williams, Odell Beckham Jr, Quavo, Timbaland, Fat Joe, Ja Rule, Bubba Watson, Bubba Wallace, Cedric the Entertainer, Jalen Rose, The Dream, Mina Harigae, Shannon Sharpe, Cris Carter, Terrell Owens, Pat Perez, Marcus Jordan, Jeffrey Jordan, Hassan Whiteside, and more.