Earth, Wind & Fire And Lucky Daye Star In 'You Want My Love' Video
The song is a reimagined version of their chart-topping 1975 hit 'Can't Hide Love.'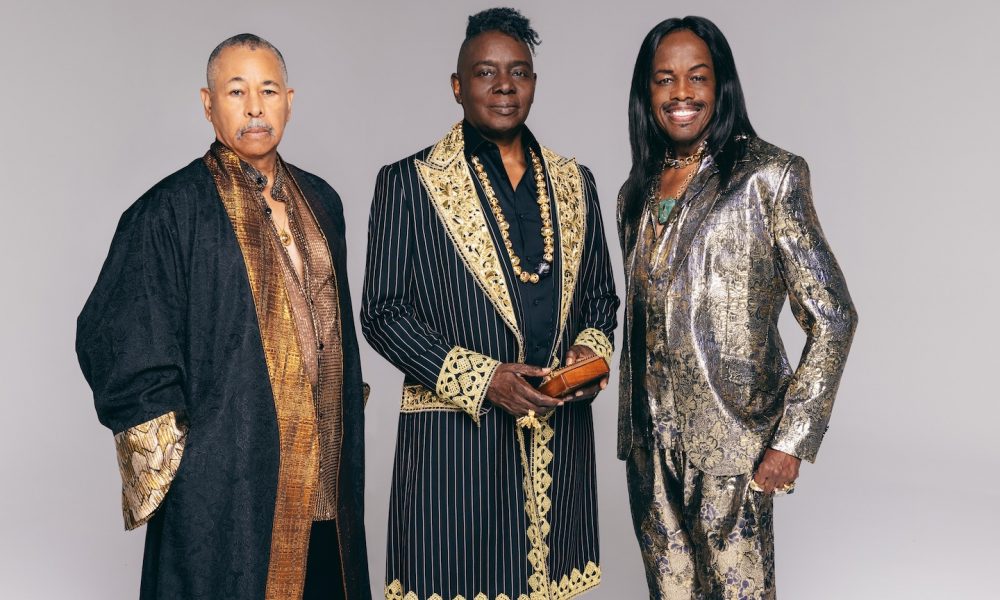 Nine-time GRAMMY Award-winning icons and one of the best-selling artists of all time Earth, Wind & Fire have unveiled the accompanying music video for their recently released single "You Want My Love."
The song is a reimagined version of their chart-topping 1975 hit "Can't Hide Love" with 4-time GRAMMY Award nominee Lucky Daye and 12-time GRAMMY Award winner Kenny "Babyface" Edmonds as producer alongside Demonte Posey (Toni Braxton, Tori Kelly, Jesse J).
Earth, Wind & Fire - You Want My Love (Official Video) ft. Lucky Daye
"I am super hyped about this all-star collaboration – Earth, Wind & Fire, Lucky Daye, and Kenny 'Babyface' Edmonds producing," said Earth, Wind & Fire's Philip Bailey upon the song's release. "It was an honor to join forces with these two superstars, and I truly believe we've created a winner all the way."
Directed by multi-disciplinary video artist Andrew Litten and filmed at Mack Sennet Studios in Los Angeles, the music video features Earth, Wind & Fire's Philip Bailey, Verdine White, and Ralph Johnson, alongside Lucky Daye, set within an aesthetic, dreamlike visual. The video, like the reimagined song itself, reflects Lucky's unique voice and modern musical style, while simultaneously keeping the spirit of the original version.
Earth, Wind & Fire returned to Billboard's Adult R&B Airplay Top 10 for the first time in nearly 30 years with "You Want My Love," which currently sits inside the Top 5 and continues to climb. "You Want My Love" is only the fifth song this year to reach the Top 10 in under a month. The hit track was the No.1 most added song at R&B radio in its debut week and continues to dominate airplay worldwide since its August 20 release.
Fans and critics alike applauded the band's new music, which USA Today describes as a "silky slow-jam packed with ascending harmonies," and UPROXX hails, "soulful voices from yesterday and past combine for an elegant and graceful number focused on two people infatuated with each other." HotNewHipHop proclaimed the song is "an immediate hit," declaring the artists "offer up incredible vibes" with "gorgeous guitar melodies and bouncy bass lines" that "will bring together multiple generations of music listeners."