Elvis Costello Streams Acoustic Set And Q&A From His Home
The iconic artist played classic tunes and answered fan questions in a prerecorded video, in support of Artists4NHS.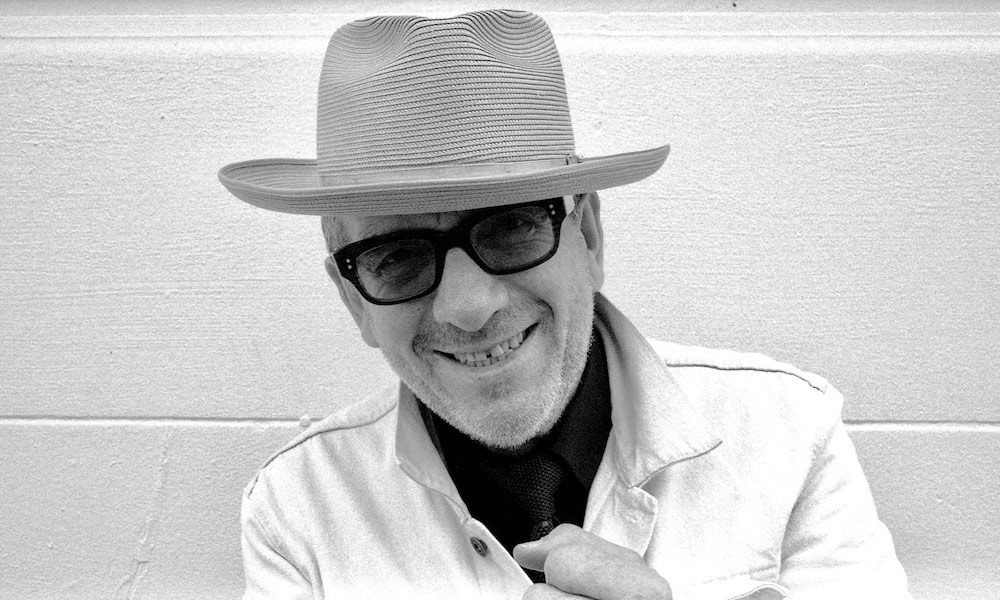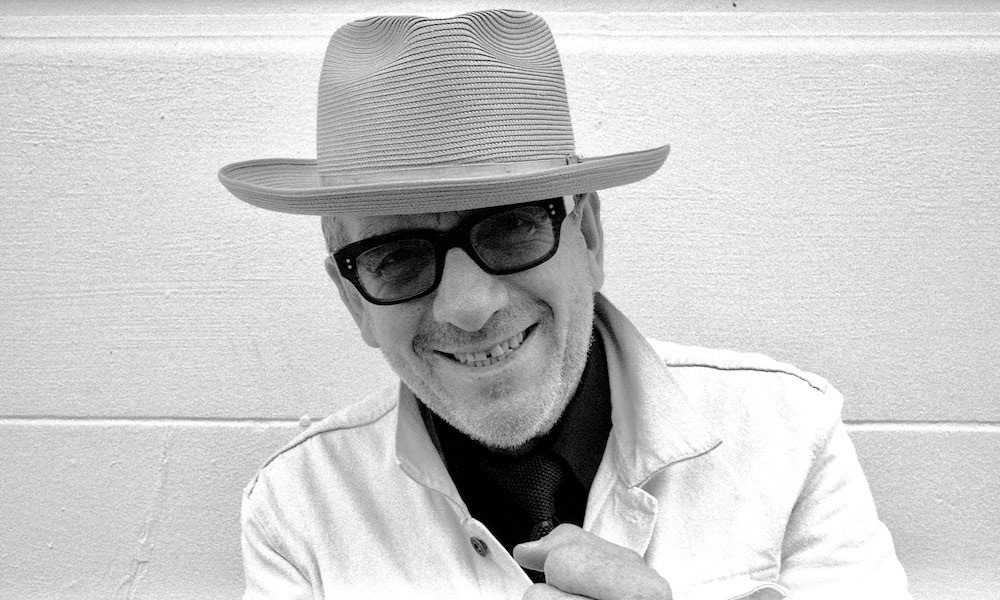 Elvis Costello entertained fans from his Vancouver home earlier today with a prerecorded acoustic set and Q&A session. Clocking in at over 40 minutes, the video was released in support of the UK foundation, Artists4NHS, which enhances the well-being of NHS staff and volunteers caring for COVID-19 patients
Elvis Costello - from isolation - Artists4NHS (March 2020)
Costello, who was in the middle of his "Just Trust" UK tour with his band, The Imposters, joined the ranks of hundreds of artists who were forced to postpone or cancel dates, in light of the global coronavirus pandemic. In today's video, which kicked off with a performance of '(What's So Funny 'Bout) Peace, Love, And Understanding', Costello spoke directly to his fans. "Those of you that came to see us know that we had a lot of fun and were really glad to see everybody at the shows…The morning after Hammersmith, I really thought…we should make the decision for the safety of my crew, my band, all the drivers, all the people who support us and not to ask you to come out and hear us play a few old tunes." The three remaining dates on the tour will be postponed until later this year.
The musically-diverse artist then moved on to answer questions that fans had sent in, sharing stories about past albums, collaborators, and much more. "The most important thing", he offered at one point, "Is to do everything you do in music, and in art…in every walk of life, with integrity". Costello also discussed the efforts of Artists4NHS and urged fans to donate what they could. "Pretty much anything you do that adds to the solution, rather than adds to the problem is the right thing to do", he said.
Costello, who was recently awarded the Lifetime Achievement Honour at the Americana Honours & Awards Show, closed out the video with a cover of the classic blues song, 'Money (That's What I Want)', as made famous by artists like The Beatles and The Flying Lizards.
Listen to the best of Elvis Costello on Apple Music and Spotify.
Format:
UK English