Elvis Costello, Steve Nieve To Perform At Dublin's 2023 'Perspectives' Series
The shows, at the Irish capital's National Concert Hall, will also showcase jazz pianish Brad Mehldau, Fado star Mariza and more.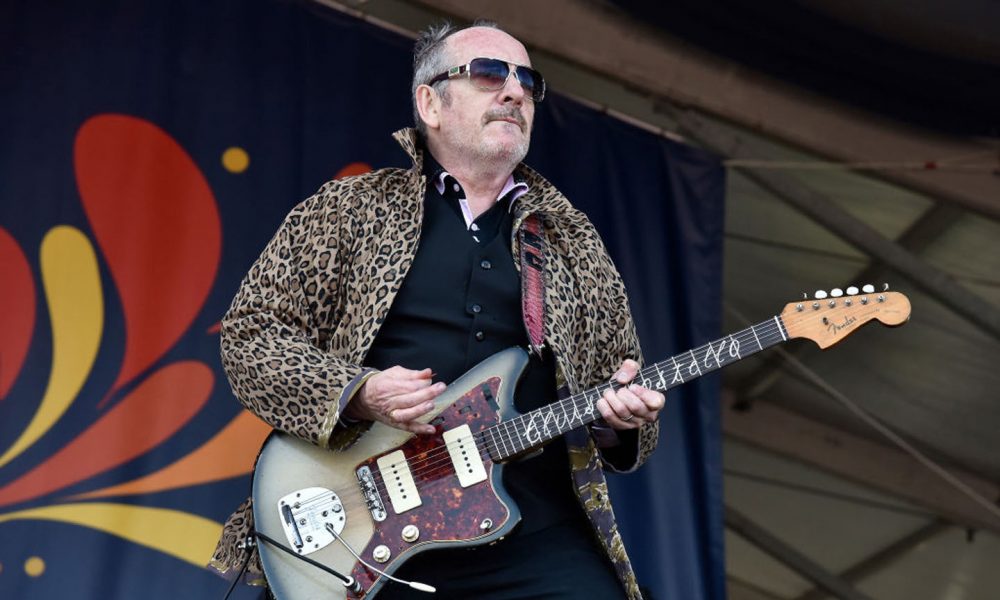 Dublin's National Concert Hall (NCH) has announced that artists Mariza, Elvis Costello, Steve Nieve, and Brad Mehldau will perform as part of the 'Perspective' series in 2023. The concerts will take place between July 27 and September 17, with tickets going on sale on Friday, March 24, at 10 am.
Award-winning Fado queen, Mariza has been invited to perform as part of the celebration of the best in contemporary music on July 27. On September 7, the musician will be followed by a much-anticipated evening with singer-songwriter and rock musician Elvis Costello, who will be joined by Steve Nieve (The Attractions, Madness). Brad Mehldau, an American jazz pianist and composer, will return to the series on September 17.
Shop the best of Elvis Costello's discography on vinyl and more.
Since its inception in 2014, the 'Perspectives' series at the National Concert Hall has served as a platform for creative, influential, and alternative music in Dublin. The NCH's history includes gigs from artists such as Philip Glass, Microdisney, Anoushka Shankar, and Laurie Anderson.
Aside from Mariza, Costello, and Mehldau, 'Perspectives' also features a multi-artist line-up from the renowned Erased Tapes record label. It includes musicians like Kiasmos, Crayon DJ, Penguin Café, Rival Consoles, and many others who are set to perform on May 20.
Born in Mozambique and raised in Lisbon, Mariza introduced the Portuguese art form of Fado to a global audience through a series of acclaimed albums and memorable live performances. She quickly became one of the most popular fado stars of the modern era by fusing elements of traditional Portuguese folk music with contemporary sounds of gospel, soul, and jazz.
On July 27, the musician returns to the NCH to perform in her distinct style, taking the audience on an unforgettable musical journey. According to Mariza, Fadio is more like a feeling than music. She added, "I didn't choose this music. It was my destiny!"
Elvis Costello makes a welcome return to the NCH on September 7, this time with Imposters bandmate Steve Nieve. The duo will perform songs by the award-winning rock veteran and songwriter while creating an unforgettable atmosphere in this one-night-only concert.
Costello received a number of nominations and awards, including over ten Grammy awards, an Oscar, a Bafta, and a MTV award. In 2003, he was inducted into the Rock and Roll Hall of Fame, and Rolling Stone Magazine listed him as one of the 100 greatest artists of all time.
Grammy Award-winning jazz pianist and composer Brad Mehldau will take to the NCH stage to perform his latest work, 14 Reveries for Piano. The piece is meant to be a meditation on the space a composer leaves between certain directions. The beauty of music can thus unfold while also allowing for new discoveries, according to the composer.
Along with his extensive catalogue of original compositions, Mehldau has received numerous awards and accolades for his collaborations with Path Metheny, Renée Fleming, and Joshua Redman. On his forays into blending musical idioms, the artist reworked songs by contemporary songwriters such as The Beatles, Cole Porter, Radiohead, Paul Simon, and many more.
Listen to the best of Elvis Costello on Apple Music and Spotify.