Emotional Oranges Team Up With DHL And Universal Music Group For Virtual Showcase
There will be three versions of the sustainably friendly merchandise available for fans to purchase.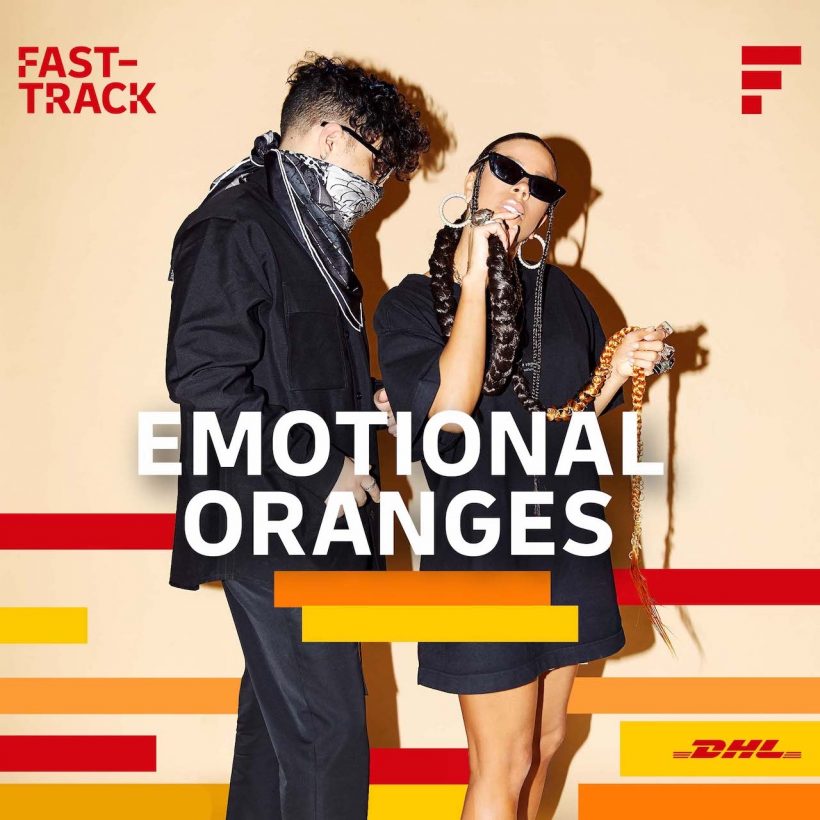 DHL Express and Universal Music Group have recruited enigmatic LA R&B-pop duo Emotional Oranges for the international DHL Fast-Track program.
Leveraging both companies' local and global expertise, the series connects emerging artists and fans through unforgettable music moments, spanning innovative digital activations, intimate performances, digital artist merchandise, eco-friendly initiatives, and much more.
Performing from the iconic Capitol Studios in Los Angeles on November 4, the DHL Fast-Track performance from Emotional Oranges will be the duo's first-ever virtual show. In a world-first, fans will have the chance to experience and win digital and physical limited-edition merchandise designed by the stylish duo and delivered by DHL.
Speaking about the program Emotional Oranges said, "Thanks to the team at DHL Fast-Track for helping us produce such a special virtual show (and our first one yet)! We had the opportunity to collaborate with some very special artists at the iconic Capitol Studios in our hometown of Los Angeles."
"We are very excited to be launching the first-ever pieces of digital merchandise by Emotional Oranges in partnership with Universal Music Group," said Mike Parra, CEO DHL Express Americas & Global Head of Sponsorships, "DHL has a strong legacy in both music and sustainable fashion, so it's great to connect the two in a progressive and innovative way for fans."
There will be three versions of the sustainably friendly merchandise. The first one is a digital replication, available as an Instagram or Snapchat AR filter free for fans to download, share, and wear during the virtual show. The second is a hyper-limited version of the digital garment, with added creative imagination and flair that fans can enter to win. And finally, there will be limited-edition physical garments produced from sustainably sourced materials also available for fans to win, and hand delivered by DHL.
The Emotional Oranges' performance is the second of a three event global series, building off rising star Zoe Wees' exclusive livestream and the global launch in June. DHL Fast-Track will continue across the globe into 2022 with a final enticing cultural music moment in Asia.