Employed To Serve To Release Digital Deluxe Edition Of 'Conquered'
The expanded edition of the UK band's current album will be issued by Spinefarm on March 10.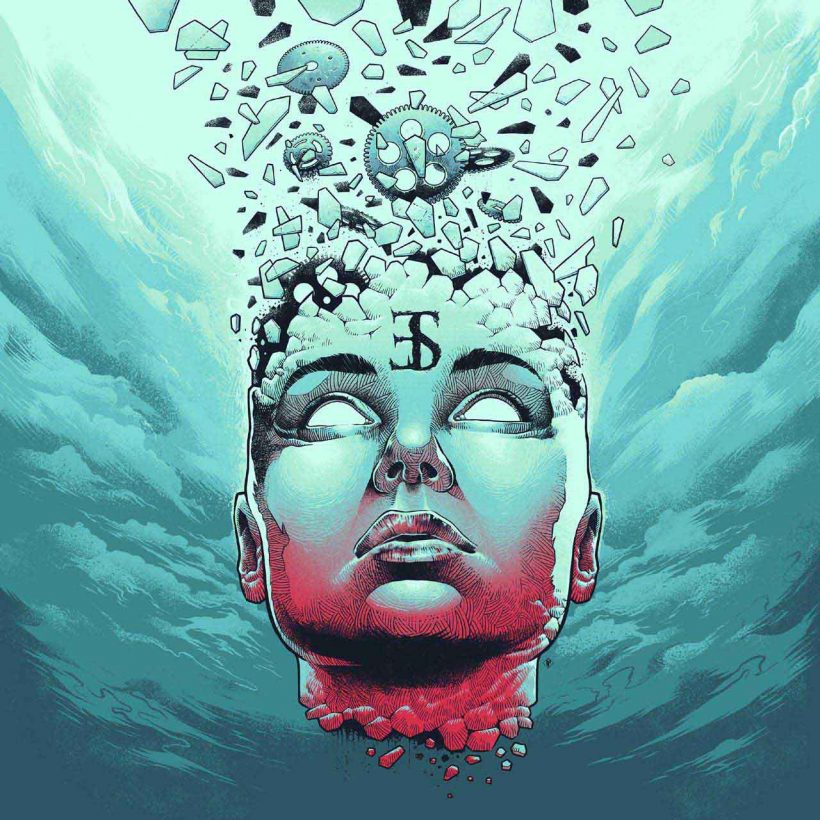 Employed To Serve will release a digital deluxe version of their current studio album, Conquering, on March 10 via Spinefarm. This updated version will include 4 new tracks: a heady mix of the new, the Remix and the live, in addition to a fresh cover image.
The brand-new recording is "Take Back Control," a typically full-on number produced & mixed by Lewis Johns who worked with the band on the Conquering album itself; the Remix, meanwhile, is an inventive re-working of Conquering track "Sun Up To Sun Down" featuring New Zealand metal three-piece, Alien Weaponry; while the two live tracks were recorded last year on the Gojira tour of Europe. You can check out "Sun Up To Sun Down (ft. Alien Weaponry)" below.
Employed To Serve - Sun Up To Sun Down (Remix) ft. Alien Weaponry
Justine Jones, Employed To Serve frontwoman offers: "We always find it exciting to rework an already finalized song, and when the idea of doing it to a track from our latest album Conquering came up, the obvious choice was "Sun Up to Sun Down."
The idea of reworking a track is to add a new dimension to it, and what better way than bringing in new musicians to alter the entire DNA of the song. We asked the guys in Alien Weaponry if they would be up for this collaboration whilst on tour with them last Summer. We thought their vocal stylings could really add something to "Sun Up To Sun Down." They seemed as enthusiastic about the idea as we were, so when we got back from tour we sent them the track to add their parts and we were stoked on the outcome! It's also rather poetic, due to the time difference when the sun is rising here in the UK – it's setting in their home country of New Zealand."
Alien Weaponry add: "We've always wanted to be a part of a musical collaboration and we had such a blast with Employed to Serve on our last tour together that when they approached us to collab on "Sun Up to Sun Down" we were stoked to be a part of it! It couldn't have been a more perfect song for us because it was our favourite song to hear them play every night on tour, that riff just stuck in our heads and we actively waited to hear it live while waiting around backstage. We think our musical styles have mixed well and the gang vocal element that we did has really added some power behind an already powerful riff. This was so much fun to be a part of and we can't thank Employed to Serve enough for being an amazing band and amazing people!"
Handpicked by Gojira themselves, Employed To Serve head back out on the road as part of the 'Fortitude Tour' this month. Beginning in Dublin on Feb 11th 2023, the tour sees them play alongside Gojira and Alien Weaponry at the 10,400 capacity Alexandra Palace, London, before heading over to France to play even bigger rooms. Check out the band's official Facebook for further information.