Eric Church Releases 'Crazyland' As Next Preview Of Seventh Album
It's another of the songs to come from an intensive creative writing and recording period early in 2020.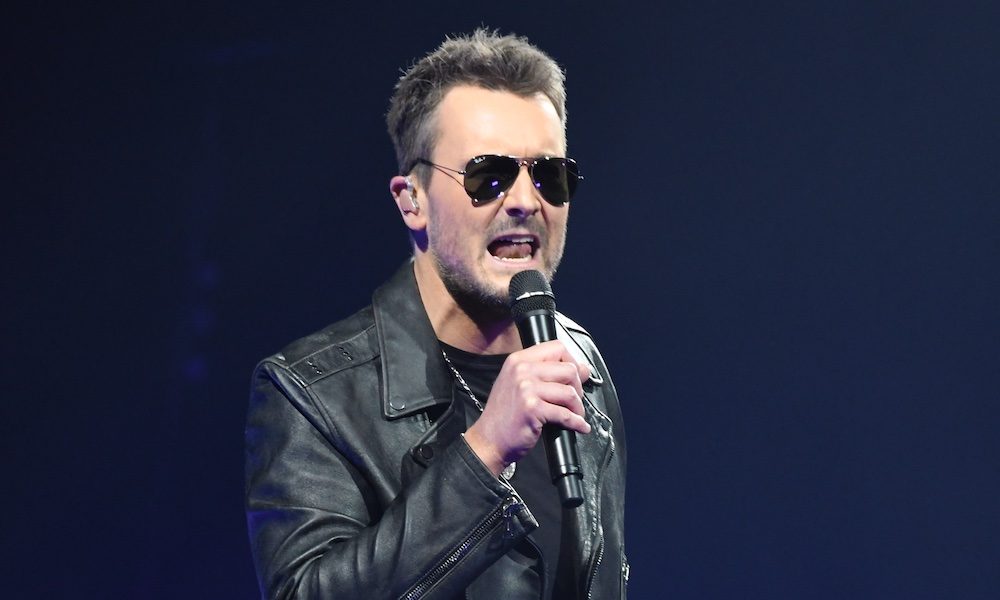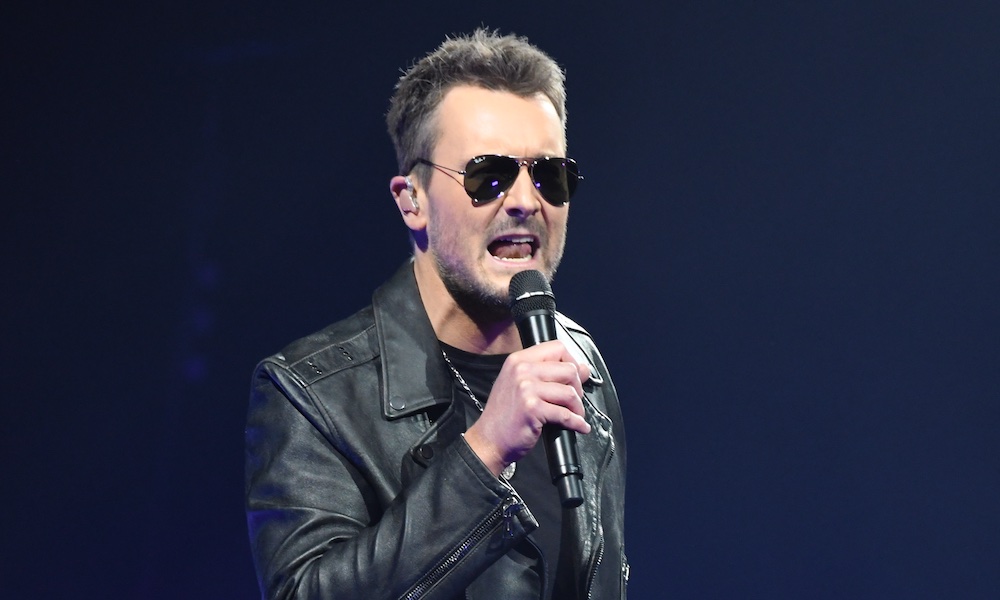 Eric Church has unveiled "Crazyland" as the next taste of his forthcoming seventh studio album. The acoustic track, which he wrote with Luke Laird and Michael Heeney, features an intimate vocal by the country star.
He narrates the song in the role of the "mad hatter," who arrives at a bar of diverse characters representing human emotions and experiences. "That's Sad in the corner with his heart on his sleeve," sings Church, "talking to Regret who's never gonna leave/over there playing pool is Fool and Lost/and tending bar tonight that's All My Fault."
Eric Church - Crazyland (Official Lyric Video)
Church says the song was another, like last month's "Bad Mother Trucker," to come to life during his intense writing sessions at the beginning of the year, when he wrote and recorded 28 songs in 28 days. As with that last release, backing vocals are by the star's longtime backing vocalist on tour, Joanna Cotten. His previous single "Stick That In Your Country Song" climbs 46-37 on the current Hot Country Songs chart, dipping 31-32 on Country Airplay.
"I dreamed the chorus"
He and his band were based for the duration at an old restaurant converted into a studio, back in his home state, in the North Carolina mountains. "I actually dreamed the chorus of the song, and I woke up, and I wrote it down," Church revealed to Bobby Bones last month, "and then I ended up writing the rest of the song to the chorus. I guess when you get to a creative point, you get in the groove like that…I was crazy at the time, so, you know."
The album, still to be scheduled, will be Church's follow-up to the 2018 release Desperate Man, which went to No.1 on the Billboard country chart. Produced by Jay Joyce, it went gold in the US and produced singles in the top ten title track, the chart-topping "Some Of It" and "Monsters."
Listen to the best of Eric Church on Apple Music and Spotify.