Eric Clapton's 'Heir To Blackie' Guitar Up For Sale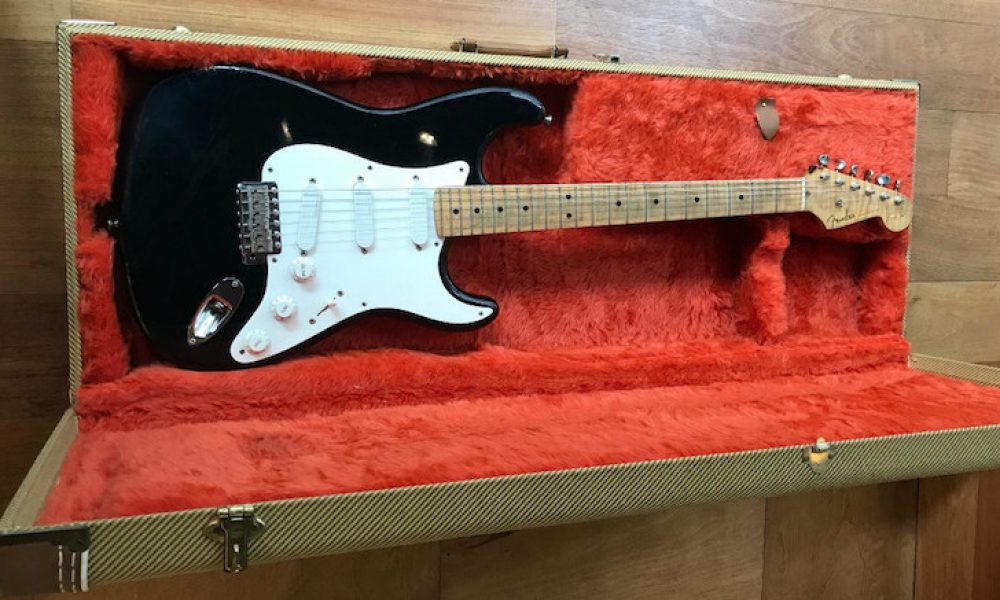 The guitar that Eric Clapton played for three years as the successor to his famous 'Blackie' hybrid Stratocaster is up for sale. 'Heir To Blackie' is located at the San Francisco Art Exchange, where its purchaser is now inviting offers, not in a formal auction but as an opportunity to make a bid for the guitar which is "impossible to turn down." The minimum offer is currently placed at $325,000.
Clapton's original, beloved Blackie, which combined parts from three Fender Stratocasters from 1956 and '57, was sold at auction in 2004 to raise funds for his Crossroads Centre Antigua alcohol and drug treatment centre. It was bought by Guitar Centre for $959,500, immediately becoming the world's most expensive guitar.
'Heir To Blackie' was completed in 1990 and Clapton used it for three years from then. It was the last guitar he played before he quit smoking, so it bears the mark of cigarette burns on its heastock.
He played the instrument at some memorable events of the early 1990s, such as on his 24 Nights concerts at the Royal Albert Hall in London in 1990 and '91; his tour of Japan with George Harrison, also in 1991; and at Bob Dylan's 30th anniversary concert at New York's Madison Square Garden in 1992.
You can see the other famous appearance by 'Heir To Blackie' here, when Clapton used it at Cream's induction into the Rock and Roll Hall of Fame in 1993.
Explore our Eric Clapton Artist Page.
Format:
UK English