Ethan Hawke Slated To Star In Biopic Of Country Duo The Louvin Brothers
The film's working title is taken from Charlie and Ira Louvin's 1959 gospel album 'Satan Is Real,' also the name of Charlie's autobiography.
Hollywood stars Ethan Hawke and Alessando Nivola, close friends in real life, are slated to star in a biopic now in development about the Louvin Brothers, the prominent country duo of the late 1950s and early '60s. It has a working title taken from Charlie and Ira Louvin's 1959 gospel album for Capitol, Satan Is Real, which also became the name of Charlie's autobiography.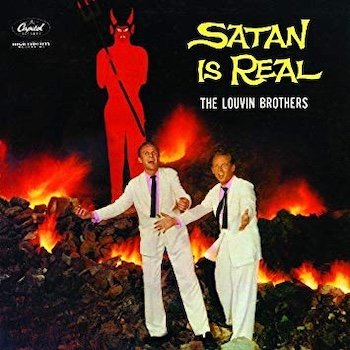 Hawke and Nivola have been presenting the film to potential buyers at the Cannes Film Festival in recent days, and hope to capture the fiery relationship between the brothers, who were celebrated both for their gospel and secular music. Born in Section, Alabama, their sibling harmonies were augmented by Charlie's guitar-playing and Ira's mandolin.
The Louvin Brothers placed five singles in the country top ten in 1955 (the year they joined the Grand Ole Opry) and '56, including the No. 1 hit 'I Don't Believe You've Met My Baby.' They had a further top ten success with 'My Baby's Gone' early in 1959, among a dozen chart singles.
The duo split up in 1963 when Charlie grew weary of Ira's drinking and abusive behaviour. Ira died in a car crash in 1965, by which time Charlie had already embarked on a solo career that brought him 30 country chart singles between 1964 and 1989, of which the most successful was the first, 'I Don't Love You Anymore.' As a duo, they were inducted into the Country Music Hall of Fame in 2001; Charlie died in 2011.
The Satan Is Real album opened with a sermonising title track that became one of their most noted. "It's such an important expression to us," says Hawke. "It sounds both violent and beautiful and the music should be that. It's aggressive, it's electric, it's strange. It's not Brooklyn folk rock. It's not wannabe cool guy country. It's hillbilly gospel music. They're singing these songs and then backstage they're taking speed and hitting on girls and beating the shit out of each other."
The screenplay for the planned movie is being adapted by Jon Raymond and Shelby Gaines from Louvin's book, and the film is to be directed by Phil Morrison.