Eurovision 2018: Israel Wins, The United Kingdom Gets Invaded
Eurovision 2018 "chose different" this year, handing the win to Israel's Netta Barzilai.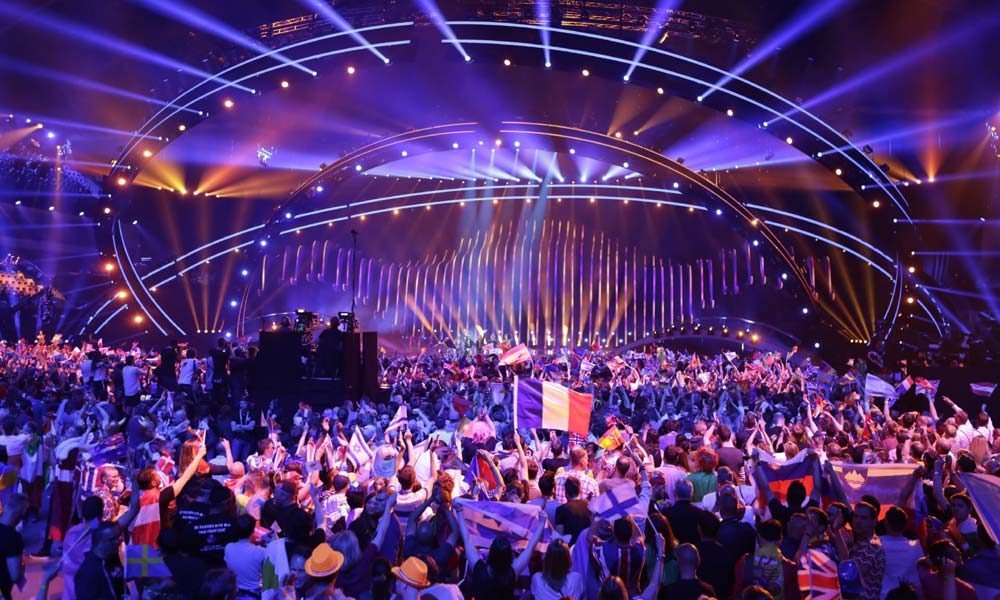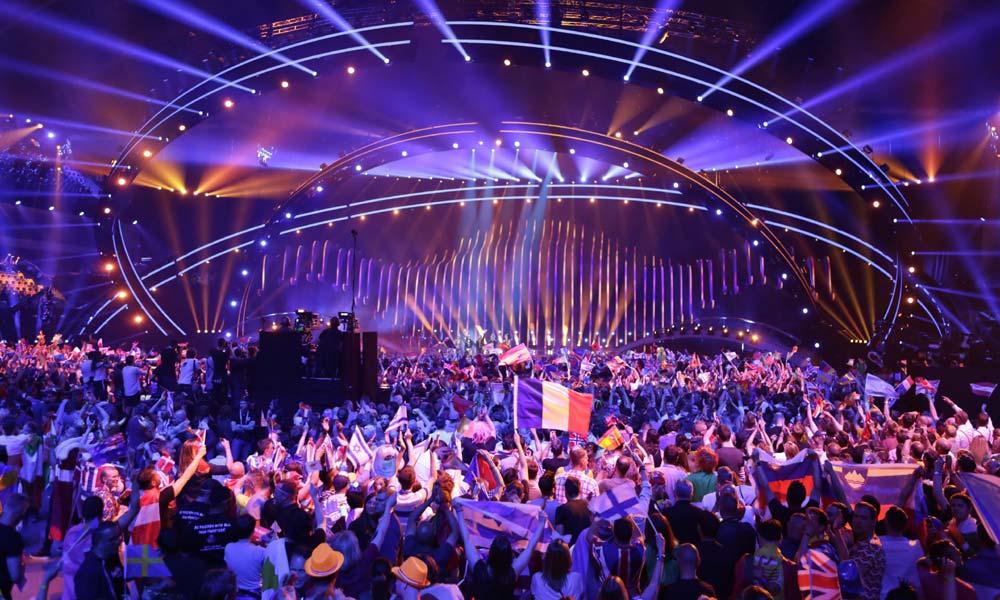 It took 53 years for Portugal to win the Eurovision Song Contest, with a surprise victory landed by Salvador Sobral, in Kiev 2017, for his beautifully understated love song, 'Amar Pelos Dois'. Lisbon is the perfect city to host such an event; sun, sea and smiles are everywhere to be seen in the run-up to the climax of Eurovision 2018.
Going into last night's grand final there were a few favourites as tipped by the bookies. Cyprus' answer to Jennifer Lopez, Eleni Foureira, was one of them. Her song, 'Fuego', is what you might call a "banger" – it is a perfect slice of dance-pop with a side of dancehall, and it packs a fiery punch. Walking around the city yesterday, it was hard to go two minutes before hearing its familiar pulsing beats.
Eleni Foureira - Fuego - First Rehearsal - Cyprus - Eurovision 2018
The other top pick was Israel's Netta Barzilai with 'Toy', a looping anthem of female empowerment with a handful of chicken noises thrown in for good measure. Among the dance and ballad standards this was a standout track in terms of sound, style and energy.
Our hosts for the Eurovision 2018 finale were a quartet of Portuguese female stars. Silvia Alberto presents the local versions of Strictly Come Dancing, Portugal's Got Talent and a variety of cooking programs. Filomena Cautela is an actress and presenter, and actually delivered the results of the Portuguese jury in 2017. Catarina Furtado is a TV personality and a staunch supporter of women's rights; she has also been a United Nation's Goodwill Ambassador since 2000. Last but not least, Daniela Ruah, who, at the age of five, moved from Boston to Portugal, is best known for her acting work, particularly on NCIS: Los Angeles.
Though the show in itself felt a little stale in places, this year's line-up certainly made up for any dry moments. It had a strong selection of songs with intermittent flashes of Eurovision performance tropes: fire, strobes, platforms – all classic features of the competition today.
Drama ensued when the United Kingdom's contestant, SuRie, was robbed of her microphone by a wily stage invader during the performance of her entry, 'Storm'. The singer-songwriter took it in her stride and bravely kept the show going until she could sing once more – and was rewarded with rapturous applause and standing ovations from the crowd. The stage invasion was a terrible shame, but this would not dampen anyone's spirits – it's Eurovision after all!
SuRie - Storm - United Kingdom - LIVE - Grand Final - Eurovision 2018 (Jury Show Performance)
The rest of the show went off without a hitch, and as the jury votes were tallied there were a few surprises. Sweden's 'Dance You Off', performed by Benjamin Ingrosso, hit the top of the scoreboard to the surprise of most of the audience, and Germany's Michael Schulte got a handful of "douze points".
Quite often the game is up before the final votes are tallied, but Eurovision 2018 had a nail-biting finish. With only two sets of votes from the public to go, it was neck and neck between Cyprus and Israel – it seems the bookies were right all along.
Finally, with 529 total points, the win went to Netta Barzilai. "Thank you so much for choosing different," she elated, collecting her trophy. "Thank you so much for accepting difference between us, thank you for celebrating diversity."
WINNING PERFORMANCE - Netta - Toy - Israel - 2018 Eurovision Song Contest
Sadly this is it for the Eurovision 2018, and we have to wait another year for the fun to begin again – this time in Israel. However, Eurovision is not just a contest; it is a way of life. This year's festivities can tide us all over until 2019.
Think you know the Eurovision Song Contest? Try our Eurovision quiz here.
Click here for the best songs in Eurovision history.
Format:
UK English