Evanescence Announces 20th Anniversary Deluxe Edition Of 'Fallen'
The two-LP, two-CD, and digital formats of the album will be released on November 17.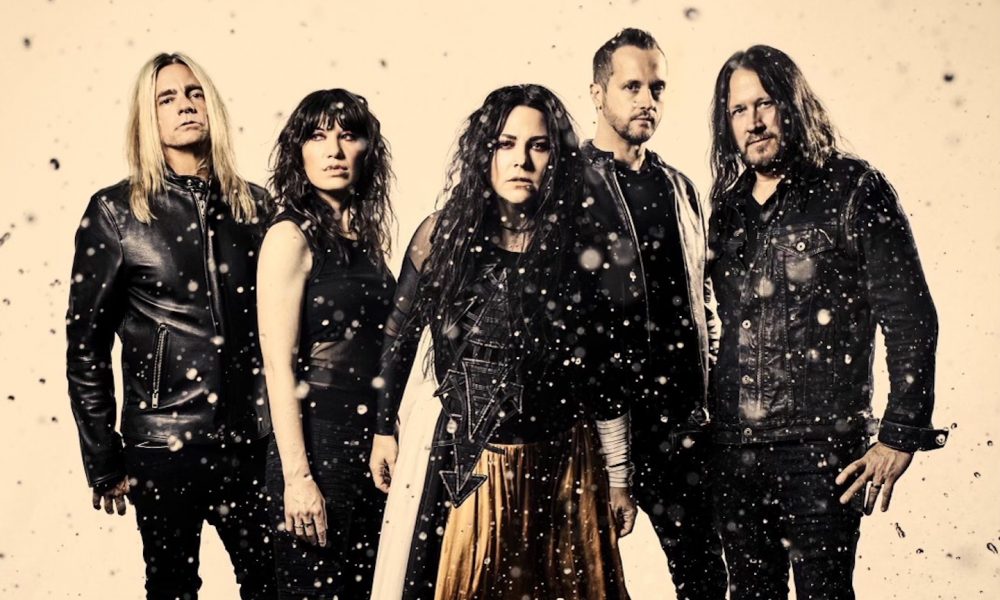 Craft Recordings will celebrate Evanescence's enduring debut album Fallen with a series of collectible reissues. Available on two-LP, two-CD, and digital formats—as well as a Super Deluxe Edition collector's box set—Fallen (20th Anniversary Edition) will offer newly remastered audio, including the albums global chart-topping singles "My Immortal," "Going Under," "Everybody's Fool," and the Grammy-winning smash hit, "Bring Me To Life."
In 2003, when the rock charts were dominated by predominantly male nü-metal and post-grunge acts, a young female-fronted band from Arkansas stood out from the crowd, offering something entirely new. They were Evanescence—and with their debut album, Fallen, they transformed the rock landscape.
Evanescence - Bring Me To Life (2002 Demo - Lyric Video)
Led by frontwoman Amy Lee, Evanescence's cinematic blend of metal and symphonic, piano-driven melodies captured a generation, while Fallen set the band on a path to global superstardom, earning them multiple Grammys, and becoming one of the highest-selling albums of all time.
The expanded set also includes a trove of bonus material—ten tracks in all—comprising previously-unreleased demos and live recordings plus a selection of rare B-sides. Alongside reimagined artwork, all physical formats will include previously-unseen photos from the era, plus a handwritten foreword by Lee, who oversaw all aspects of the reissue.
Fallen (20th Anniversary Edition) is available for pre-order now, while fans can stream a previously-unreleased 2002 demo of "Bring Me To Life," above, in addition to the remastered album version of the hit song. The two-LP, two-CD, and digital formats will be released on November 17.
The classic black two-LP set is available wide, with limited color pressings also available from select retailers including Blue Smoke (via Target), White and Purple Marble (via Barnes & Noble), Pink and Black Marble (via Indie Retail), and a unique Black & Silver blend (via Evanescence.com).
Also available exclusively via Evanescence.com is the Super Deluxe Box Set, arriving February, 2024. Housed in a collectible shadow box-style package (inspired by Lee's songwriting journal cover art), this very limited edition includes all of the above-mentioned music as part of a two-LP set (featuring the Black & Silver blend vinyl) plus a bonus cassette of previously unreleased demos and voice notes which is exclusive to this box set.