Even More 'Love' For Beatles In Vegas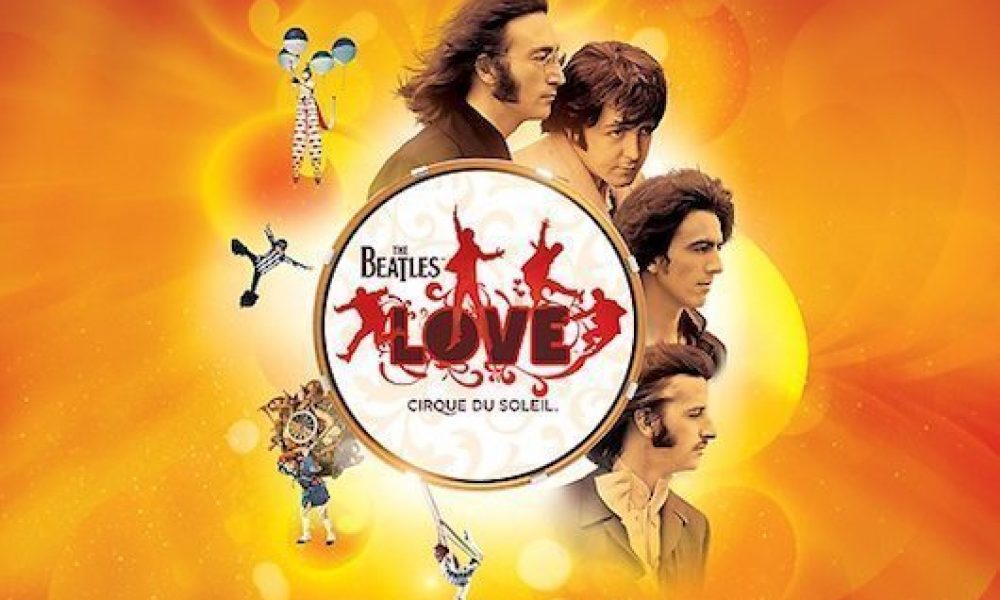 A decade on, Love for The Beatles in Las Vegas is flowing more freely than ever. Ten years since the triple Grammy-winning Cirque du Soleil production opened in the purpose-built Love Theatre at the Mirage Hotel, an anniversary performance last night (Thursday) with many new features took place in front of Sir Paul McCartney, Ringo Starr and other members of the Beatles family, including Yoko Ono, Olivia Harrison, Sean Ono Lennon, Barbara Bach and Nancy Shevell. uDiscover was also in the audience to see the spectacular "refresh" that starts the next chapter of Love.
The show has played to nearly eight million people at some 4,500 performances since 2006, and the new acts, costumes, choreography, technology and music will ensure its presence on the Vegas strip for many years to come. Director-writer Dominic Champagne and music director Giles Martin have overseen a subtle but vibrant rejuvenation of a production that Champagne calls a "rock 'n' roll poem," and which McCartney and Starr were moved to shower with praise when they appeared on stage at the show's conclusion.
The astonishing, nimble physicality of the 77 performers continued to defy belief throughout the 90-minute tour de force, which now features cameos for the Blue Meanies from Yellow Submarine among other fresh accoutrements. Martin, meanwhile, has now fully inherited the musical curation of Love with great distinction, after the death in March of his father George, with whom he developed the daring sonic collage at the show's heart.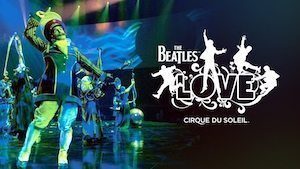 Love now features the introduction of 'Twist and Shout' to replace 'I Am The Walrus' and serve as an injection of rock 'n' roll energy early in the evening. Later, in another new piece, George Harrison's demo of 'While My Guitar Gently Weeps,' beautifully decorated on the Love soundtrack by George Martin's orchestral arrangement, glowed with fresh elegance in Eira Glover's dance with an animated projection of an unattainable partner.
The theatre's remarkable sonic configuration of more than 7,000 speakers, including the mini-surround-sound effect of small speakers in each single seat back, made every instrument, every nuance of the group's original performance come almost tangibly to life. At the close, the audience rose in acknowledgement that the love the show takes on behalf of The Beatles is, indeed, equal to the love it makes.
Paul Sexton
Listen to Love on Spotify
Explore our dedicated Beatles Artist Page

Format:
UK English