Fall Out Boy, Jimmy Eat World, And More Set For When We Were Young Festival
Each band will perform an album from their catalog front-to-back.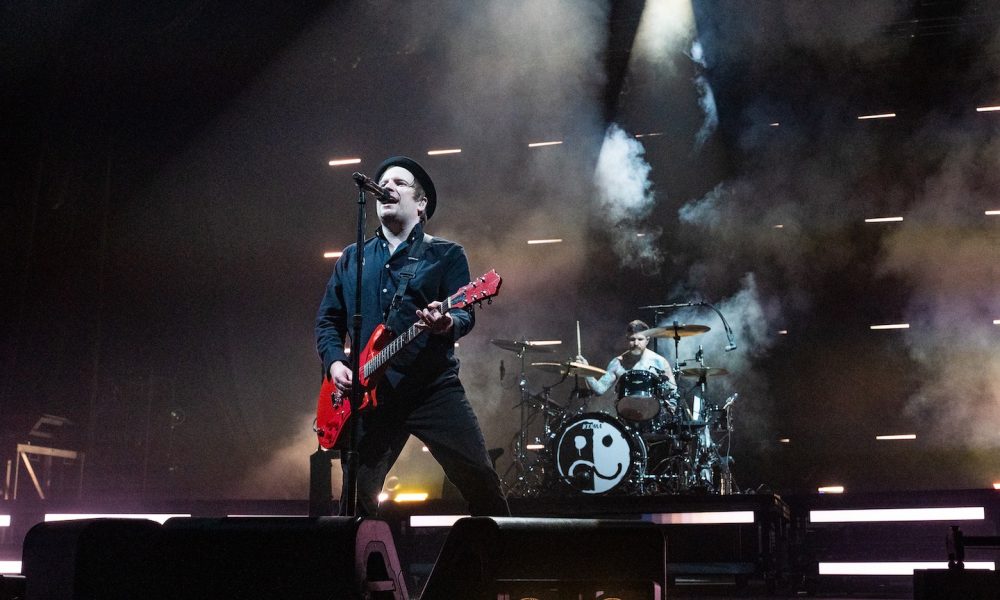 When We Were Young will return for a third year to the Las Vegas Festival Grounds on October 19, 2024 with headliners My Chemical Romance and Fall Out Boy leading the massive lineup.
Shop the best of Fall Out Boy's discography on vinyl and more.
In 2024, over 50 bands will each perform an album front-to-back with highlights including My Chemical Romance performing The Black Parade, A Day To Remember's Homesick, Jimmy Eat World's Bleed American, Pierce The Veil's Collide With The Sky, The Used's In Love and Death, Simple Plan performing No Pads, No Helmets… Just Balls, Dashboard Confessional's Dusk and Summer, Coheed and Cambria's Good Apollo, I'm Burning Star IV, along with Nada Surf's Let Go, in addition to rare reunions from Cobra Starship performing ¡Viva La Cobra! and Chiodos performing All's Well That Ends Well and much more.
Fans can sign up now for the festival SMS list at WhenWeWereYoungFestival.com to receive an access code for the presale that will begin Friday, November 17 at 10AM PT. Any remaining tickets following the presale will go on sale to the general public at 2PM PT. GA, GA+, VIP, and VIP Cabana Tickets will be available.
VIP packages include preferred viewing areas, charging stations, a dedicated entry lane at the festival entrance, air-conditioned restrooms, and more. VIP Cabanas are available with exclusive viewing areas, featuring VIP service including food vouchers and select complimentary beverages, expedited entry and more. When We Were Young has partnered with Jampack to offer hotel and ticket packages with exclusive amenities, including discount rates on select Las Vegas hotels.
Back in September, Fall Out Boy announced that their worldwide "So Much For (Tour) Dust" tour will continue next year with the announcement of "So Much For (2our) Dust," a 20+ date run across the United States.
"So Much For (2our) Dust," presented by Live Nation, will kick off February 28, 2024 in Portland, OR and travel through cities including Seattle, Austin, Orlando, Baltimore, and Nashville before concluding April 6, 2024 in Minneapolis, MN. The trek also includes a stop at New York City's famed Madison Square Garden on March 22, 2024.
Visit When We Were Young's official website for more information.