Feid Recruits Rema For New Single 'Bubalu'
Feid's new album 'MOR, NO LE TEMAS A LA OSCURIDAD,' will arrive on September 29.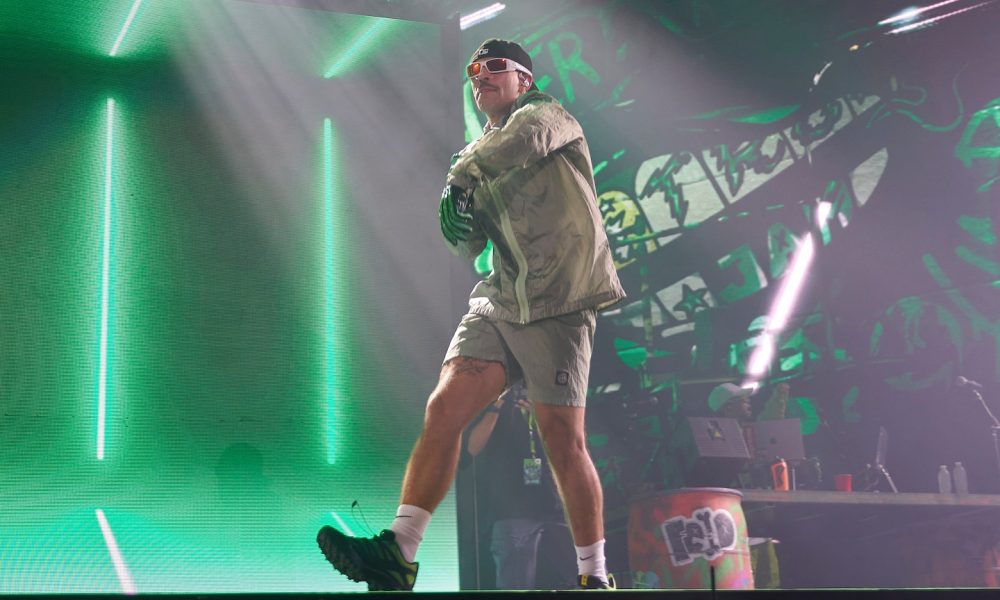 Global superstars Feid and Rema have teamed up for a massive collaboration entitled "Bubalu." The track features Rema singing in Spanish for the first time.
The track will be featured on Feid's new album, MOR, NO LE TEMAS A LA OSCURIDAD, set to be released on September 29. Check out the new single below.
Feid, Rema - Bubalu (Official Video)
This new album incorporates global sounds from the Colombian artist who has managed to capture the world with his unique style and originality. The announcement of the new album arrived with the release of a new single, "Ferxxo 151" in collaboration with Icon.
Upon release, the track was accompanied by an official video in which Feid and his team celebrate the good times as they cruise on a boat around Spain. With the upcoming album release, Feid officially closes the cycle of his most recent album, Feliz Cumpleaños Ferxxo Te Pirateamos El Album.
Feid fans everywhere began buzzing when the artist shared "Vente Conmigo" earlier in August. On the dembow-inspired track, smooth synths and gliding percussion provides a perfect backdrop for Feid's infectious vocals.
Before that, the last time we heard new music from Feid was in May, when he released a new single "Mxfix G5," celebrating the kick off of his global partnership with Sprite Limelight.
The partnership was announced in May via Universal Music Latino and Sprite's channels. The hypnotic cut was produced by Ryan Tedder and Wain. The track arrived alongside an accompanying video, part of Sprite's Limelight Season 2.
In April, Feid released "Niña Bonita" alongside legendary global dancehall artist Sean Paul. "Niña Bonita" is a song about a man that falls in love with a woman, even after he told himself to never fall in love.
In a March profile with Billboard, Feid granted access to the inner-workings of his rapid rise, reflecting on his success and where he wants to see his career go. "It was very special to go to the shows and see people dressed as me with green clothes, white glasses and even a gold tooth…After the first show, I told my team, 'Look carefully at this stage because, God willing, we will never have people as close as we do now. We will have them further and further away," he said. Now, just five months later, those fans have certainly gotten further away. Feid is playing bigger venues than ever before.