FINNEAS Covers Bon Iver For Spotify Singles' Best New Artist GRAMMY Campaign
FINNEAS re-imagined his song 'Medieval' and Bon Iver's 'Flume.'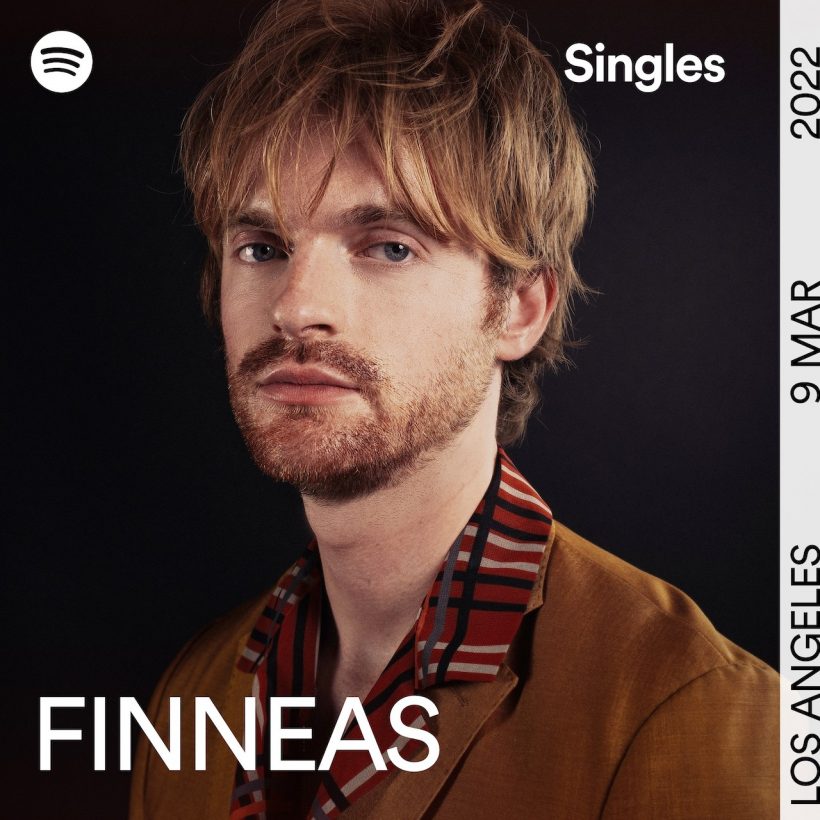 FINNEAS has recorded the first-ever tracks from Spotify's new LA-based studio for the Spotify Singles series. Spotify is celebrating the emerging talent nominated for the GRAMMYs Best New Artist category with a special Singles series.
For Side A, FINNEAS has re-imagined his song "Medieval," as an intimate, piano-driven ballad with his strong vocals front and center. Side B is a cover of Bon Iver's "Flume," where his breathy vocals perfectly complement the original.
For the second year in a row, Spotify will collaborate with many of the BNA-nominated artists on exclusive recordings, with each nominee reimagining one of their own hit songs, as well as recording a cover song as tribute to a past BNA nominee.
Says FINNEAS, "Honored to finally be able to get into the brand new and beautiful Spotify Studios to record these songs in these special arrangements."
Back in January, FINNEAS returned with the official music video for "The Kids Are All Dying."
The track is from his critically acclaimed debut album, Optimist, out now via Interscope Records. Shot in Los Angeles, the music video was directed by Philip Andelman.
In the stirring video, FINNEAS wanders the streets of LA, lamenting the state of the world, before entering a jewelry store and smashing the glass cases as he sings impactful bars such as, "How can you sing about love when the kids are all dying?"
Speaking about the meaning behind the song, FINNEAS says, "Even if we are living through a time of chaos and uncertainty, the human experience is never going to exclude love, sex, fun, leisure, and adventure. If you're in love, you're going to write a love song. It's how the brain works."
"As a producer-artist, you never give yourself enough time to work on your own music," Finneas explained of the project. "Unfortunately, nobody is going to boss me around and tell me to produce my own album except me."