Foo Fighters, Robert Plant & Alison Krauss, Shania Twain, And More Set For RBC Bluesfest
The annual music festival is set for nine nights, July 6-9 and July 12-16.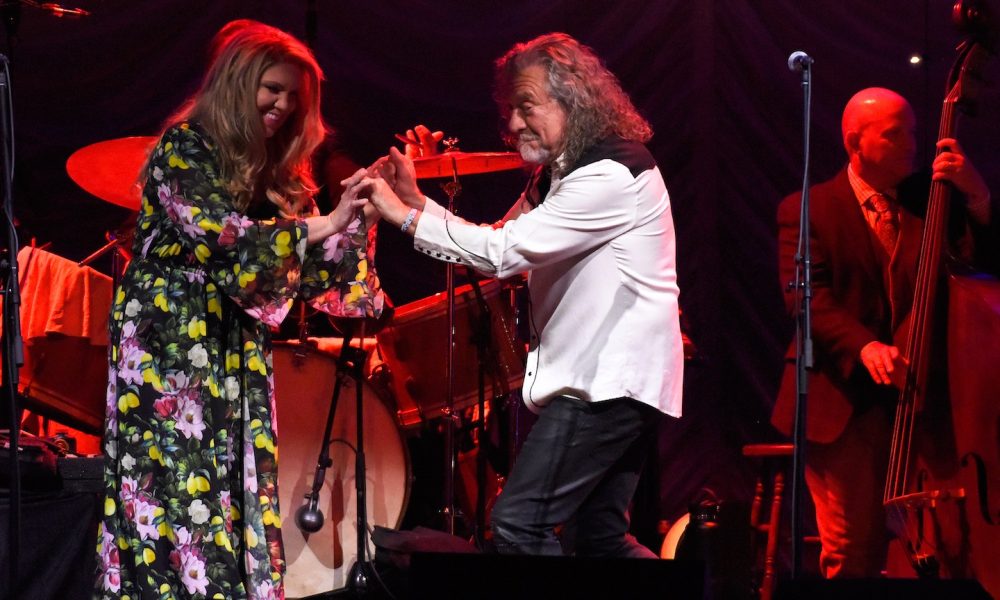 Foo Fighters, The Smile, Robert Plant & Alison Krauss, and Shania Twain are among the acts set to play RBC Ottawa Bluesfest this summer.
The annual music festival is set for nine nights (July 6-9 and July 12-16) at LeBreton Flats Park in Ottawa, Ontario, Canada.
The 2023 lineup also includes Mumford & Sons, Weezer, Death Cab For Cutie, Thundercat, BadBadNotGood, The War on Drugs, Fleet Foxes, Tegan and Sara, Ludacris, Charlotte Cardin, AJR, Orville Peck, Alvvays, Sudan Archives, PUP, Tank and The Bangas, Julia Jacklin, White Reaper, and Koffee.
Full Festival and VIP Club passes, as well as single-day tickets to RBC Bluesfest 2023 go on sale beginning Thursday, February 23rd via the festival's website.
Visit RBC Bluesfest's official website for more information.
RBC Bluefest's Day By Day Lineup:
(July 6) Shania Twain; Orville Peck; bbno$; Dax; Son Little; John Németh; Brea Lawrenson; J.C; Melissa Lamm; Mikhail Laxton; Mimi O'Bonsawin.
(July 7) Weezer; Thundercat; Billy Talent; PUP; Tank & The Bangas; Jupiter & Okwess; Southern Avenue; Digging Roots; Emily Jean Flack; Melo Griffith; The Jesse Greene Band.
(July 8) Robert Plant & Alison Krauss; BADBADNOTGOOD; Blackie and The Rodeo Kings ft. Daniel Lanois and Suzie Vinnick; Raul Midón; Sugaray Rayford; The Texas Horns; Aspects; Nesrallah Artuso Project; Steven Taetz.
(July 9) Death Cab for Cutie; Tegan and Sara; Alan Doyle; Bran Van 3000; Moonlight Benjamin; Jack Barksdale; Youngtree & The Blooms; Guy Belanger; East Coast Experience; Emmanuelle Querry.
(July 12) Foo Fighters; AJR; White Reaper; MONOWHALES; Black Joe Lewis; Lime Cordiale; My Son The Hurricane; River City Junction.
(July 13) Mumford & Sons; The War On Drugs; Declan McKenna; Sudan Archives; Cam Kahin; Lloyd Spiegel; Loviet; Amos The Transparent; Angelina Hunter Trio; Ash Ravens; Avery Raquel.
(July 14) Charlotte Cardin; FLETCHER; Fleet Foxes; Allison Russell; Rich Aucoin; Sauce Boss; Sussex; Amanda Jordan; Pony Girl.
(July 15) Pitbull; Ludacris; Julia Jacklin; HOROJO Trio; TJ Wheeler; Abby Stewart; Drew Nelson; GRAE; Joe McDonald.
(July 16) – The Smile; Koffee; Alvvays; Miss Emily; Eazy Finesse; Megan Jerome; and Steph La Rochelle.