Watch A Behind-The-Scenes Video On Making Of Frank Zappa's 'Funky Nothingness'
'Funky Nothingness' is set to be released on June 30.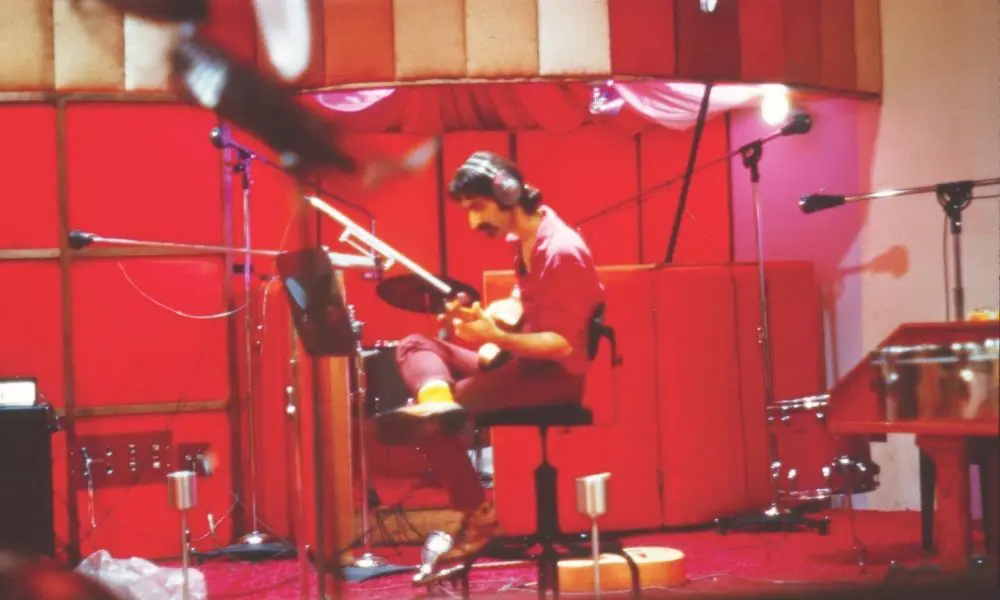 The Frank Zappa Estate has unveiled a behind-the-scenes video documenting the making of the forthcoming Funky Nothingness project from the legendary musician.
In part one of the series, Vaultmeister Joe Travers and Mastering Engineer Chris Bellman detail the upcoming Zappa release, a never-heard-before collection of rarities and a considered sequel to Zappa's 1969 seminal album Hot Rats.
Bellman shows the process behind cutting the lacquer at Bernie Grundman Mastering, and Travers talks about how the record has "never been heard before after 53 years. Check out the whole clip below.
Frank Zappa - Funky Nothingness Series (Episode 1: The Making Of)
Funky Nothingness is a new collection of 25 rare and previously unreleased tracks from the legendary Zappa Vault. The project is set for release via Zappa Records/UMe on June 30.
The story of Funky Nothingness dates back to 1969, after The Mothers of Invention disbanded, Frank Zappa released his groundbreaking solo debut, Hot Rats. Fusing jazz and rock, the innovative album became one of the artist's bestselling releases, thanks to classic tracks like "Peaches En Regalia" and "Willie the Pimp." Over the following year, in between various projects (including producing Captain Beefheart's Trout Mask Replica, and emceeing Belgium's Festival Actuel, where Zappa met British drummer Aynsley Dunbar), he assembled a core group to lay down tracks at Los Angeles' recently opened Record Plant.
The sessions, which took place primarily in February and March 1970 at the new studio, featured Zappa once again in the producer's chair and joined by several of the musicians that played on Hot Rats, including Mothers member Ian Underwood (keyboard, saxophone, rhythm guitar), violinist and vocalist Don "Sugarcane" Harris, and Wrecking Crew bassist Max Bennett.
The five-piece band was rounded out by Aynsley Dunbar, who had just relocated to Los Angeles and moved in with Zappa following his invitation to join the band. Together the group recorded hours' worth of original compositions, inspired covers, and extended improvisations that drew from Zappa's R&B and Blues roots, while blending influences of the emerging jazz fusion scene. Largely instrumental, these recordings showcased the guitarist's virtuosity, while offering what could have easily been the sequel to Hot Rats, had it ever been released.