Listen To Live Version Of Frank Zappa's 'Montana' From 'Zappa/Erie' Boxed Set
The project is out June 17 via Zappa Records/UMe.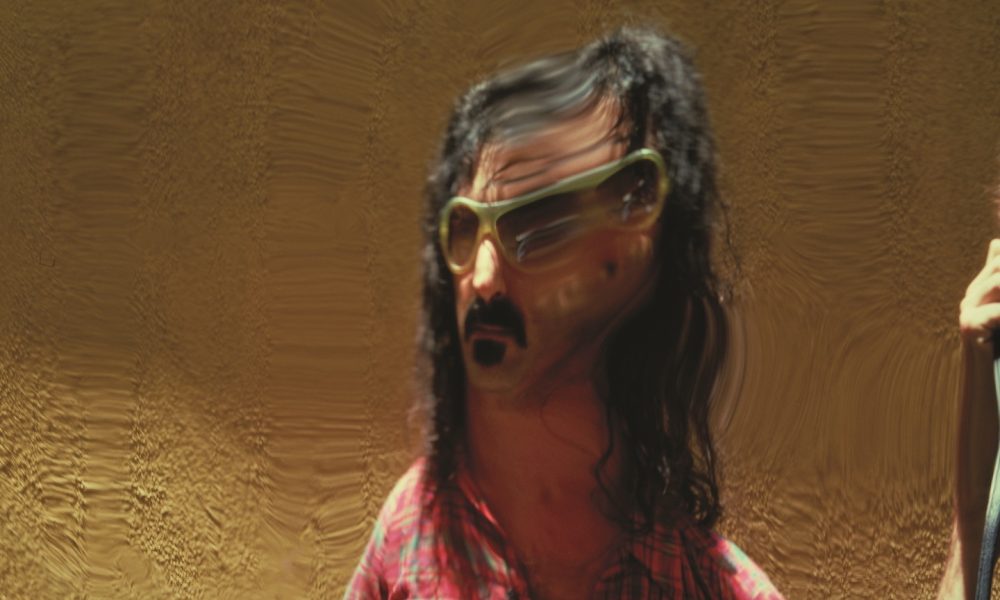 Ahead of its release on June 17th via Zappa Records/UMe, the Zappa Trust is sharing another track from the forthcoming release, Zappa/Erie, a new six-disc boxed set/digital collection that brings together an exciting trio of shows that Frank Zappa performed in Erie, Pa. and the surrounding area between 1974-76.  The project is out June 17 via Zappa Records/UMe.
An extended and especially funky version of "Montana" is the latest live track, offering a glimpse of what fans can expect on the new set. The show was recorded at Edinboro State College, a local university outside of Erie, on May 8, 1974. The concert was part of a small, month-long run of shows celebrating the 10th anniversary of Zappa's ever-evolving seminal band, The Mothers, as well as his just-released album, Apostrophe(').
Montana (Live From Edinboro, PA - May 8, 1974)
Zappa's formidable band for the tour was made up of Bruce Fowler on trombone and vocals; Chester Thompson on drums and percussion; Don Preston on synthesizer; George Duke on keyboards, synthesizer, and vocals; Jeff Simmons on guitar and vocals; Napoleon Murphy Brock on tenor sax, flute and lead vocals; Ralph Humphrey on drums; Tom Fowler on bass; and Walt Fowler on trumpet.
The performance, which is one of three live cuts of "Montana," follows two other tracks that have been released to preview the set: an amped up version of "Village Of The Sun," taken from Zappa's first proper Erie concert at the Gannon Auditorium on November 12, 1974, and a soulful "You Didn't Try To Call Me," with lead vocals by Lady Bianca, captured exactly two years later at what would be Zappa's final show in Erie, held at the Erie County Fieldhouse on November 12, 1976. 
Zappa/Erie, the latest audio treasure to be excavated from Zappa's vast and legendary vault, contains more than seven hours of unreleased, live performances from Zappa and three different lineups of incredible musicians from this peak period. Of the 71 tracks, only 10 minutes have been released before, on Zappa's classic 1974 live album, Roxy & Elsewhere, outside of the bootleg recordings that have been passed around on the bootleg/tape trading circuit. 
Overseen by the Zappa Trust and produced by Ahmet Zappa and Zappa Vaultmeister Joe Travers, Zappa/Erie boasts detailed liner notes about the shows and recordings from Travers, along with Erie, Pa. journalist, Dan Schell, author of the encyclopedic book, 9 Years Of Rock: The Story Of The Concerts At The Erie County Fieldhouse, who provides some illuminating, behind-the scenes insight into the shows and venues. 
The package features front and back cover photos of Zappa by David Rountree Smith, images of the original tapes, and includes original concert fliers, a newspaper review of one of the shows, and a scathing rebuttal to the review from a passionate fan.