Frank Zappa Boxed Set Of Live Shows, 'Zappa/Erie,' To Be Released
The collection consists of shows from Erie, PA and surrounding area between 1974-76.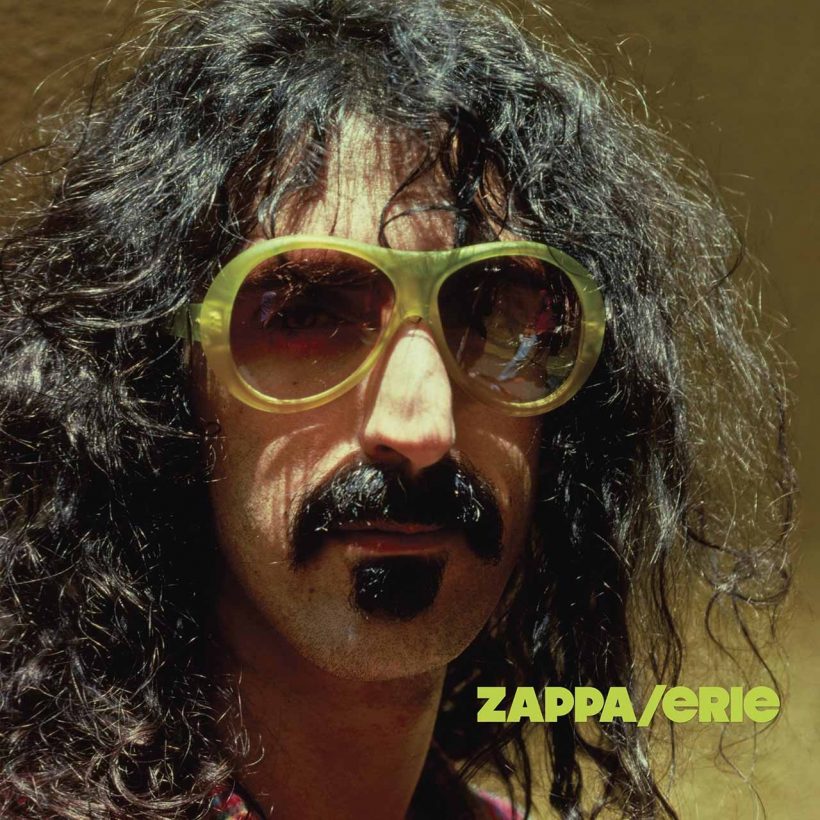 The latest audio treat to be excavated from Frank Zappa's vast and legendary vault, Zappa/Erie, brings together an exciting trio of shows that the Maestro performed in Erie, Pa. and the surrounding area between 1974-76. 
Due June 17 via Zappa Records/UMe, the new six-disc boxed set/digital collection contains more than seven hours of unreleased, electrifying live performances from Zappa and three different lineups of incredible musicians from this peak period. Of the 71 tracks, only 10 minutes have been released before, on Zappa's classic 1974 live album, Roxy & Elsewhere, outside of the amateur recordings that have been passed around on the bootleg/tape trading circuit.
Overseen by the Zappa Trust and produced by Ahmet Zappa and Zappa Vaultmeister Joe Travers, Zappa/Erie boasts detailed liner notes about the shows and recordings from Travers, along with Erie, Pa. journalist, Dan Schell, author of the encyclopedic book, 9 Years Of Rock: The Story Of The Concerts At The Erie County Fieldhouse. Both authors provide some illuminating, behind-the scenes insight into the shows and venues. 
The liners are rounded out with photos of Zappa by David Smith, images of the original tapes, and include original concert fliers, a newspaper review of one of the shows, and a scathing rebuttal to the review from a passionate fan. The audio, which was professionally recorded on 4-track tape by Zappa's team of engineers Bill Hennigh, Brian Krokus, Davey Moire and Claus Weideman, was newly mixed from the original tapes by longtime Zappa Trust associate Craig Parker Adams at Winslow Ct. Studios and mastered by John Polito at Audio Mechanics, who both also aided in restoring the audio as needed, to present these historical concerts as cleaned up as sonically possible.
Zappa/Erie is available to pre-order today exclusively via Zappa.com and will include a limited edition poster illustrated and designed by Fantoons that features various Easter eggs from Zappa's unparalleled and uncompromising career. A version of the boxed set without the poster will be available to pre-order on April 22.