Freddie Mercury's 75th Birthday To Be Celebrated With New Video, Iconic Photo & More
The late icon's YouTube Channels have teamed with the Mercury Phoenix Trust, the AIDS organization founded in his name, for a day of celebration.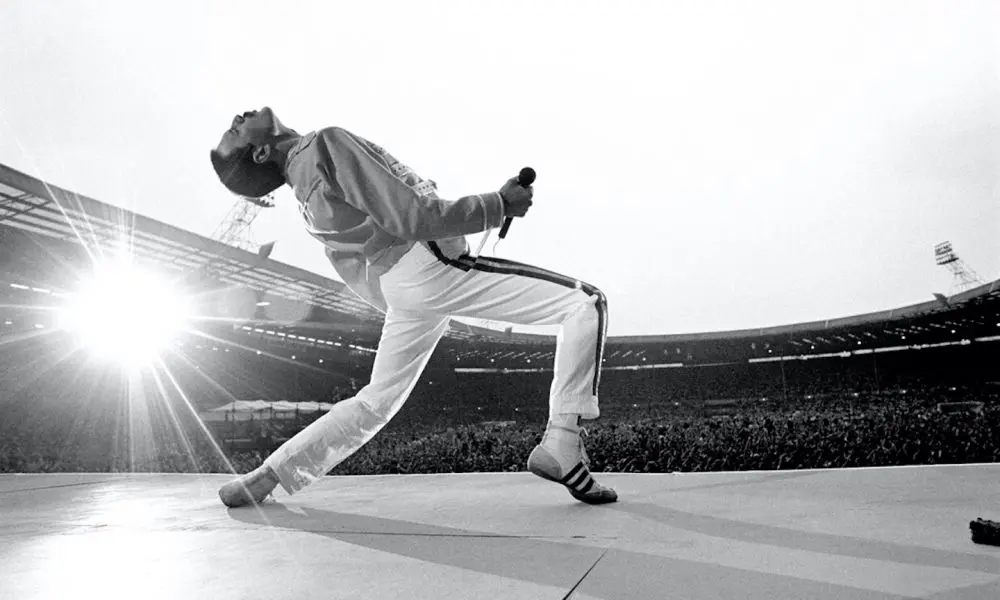 September 5, 2021 would have been Freddie Mercury's 75th birthday, so to mark this significant occasion, there will be a series of announcements and social posts on the day.
Remembering the irreplaceable Freddie Mercury on what would have been his 75th birthday, the official Freddie Mercury YouTube channel celebrates the man and the legacy he left behind, teaming up with the Mercury Phoenix Trust, the AIDS organization founded in his name for a day of birthday celebration. A new video specially created for the day reminds us of some unforgettable moments the legendary Queen frontman left with us in our memories. You can check it out below.
Happy Birthday, Freddie! #Freddie75
Elsewhere, in association with the National Portrait Gallery, Freddie Mercury's iconic onstage presence is paid tribute to with the public exhibition of the now iconic photo of Freddie taken by Neal Preston at Wembley in 1986 which the Gallery has acquired for or their permanent collection and goes on display from tomorrow at From the Ground Up in a new exhibition in partnership with Brent Museums and Archives at The Library, Willesden Green in Brent.
Freddie Mercury performed with Queen for Live Aid at Wembley Stadium in 1985 and again in 1986 for Queen's 'Magic' Tour – the source of Neal Preston's photograph. Visit the National Portrait Gallery's official website for further information.
TikTok is also joining in with the Ay-Oh chorus saluting Freddie Mercury with a 'Freddie 75' campaign offering an exclusive custom designed T-shirt which aims to raise further funds to continue the unceasing work of the MPT in its continuing efforts to support HIV/Aids organizations throughout the world.
Elsewhere in Queen news, his week's 'The Greatest' episode, 'Queen On Video' celebrates the band's pioneering approach to promo making, which resulted in some truly memorable blockbuster videos. Throughout their history Queen have always been able to amuse, move, entertain and surprise us with their videos, which has resulted in some of the most enduring and iconic visuals in rock music.