Friendly Fires To Take Part In Multi-Artist 'Shelter Me' Dance Fundraiser
The nights, in Manchester, London, and Leeds are being staged in support of the unstinting work of the Shelter charity.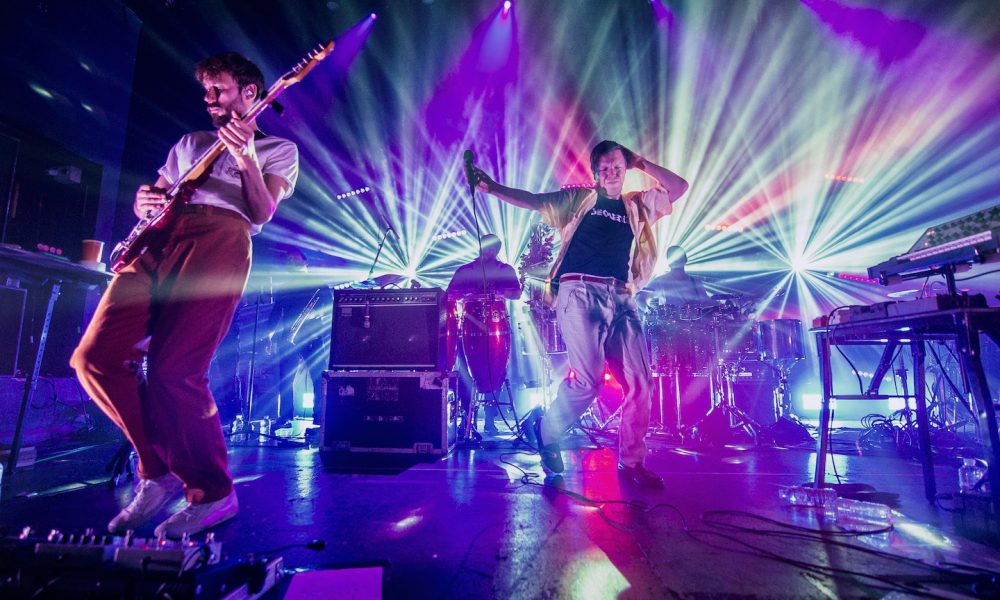 UK indie rock band Friendly Fires are among the acts on the bill as charity music campaign groups Beats For Beds and LIVEFORLOVE co-host three Shelter Me dance events this coming weekend, in three cities across England, to raise money for the Shelter charity.
The nights, in Manchester, London, and Leeds are being staged in support of Shelter's unstinting work on behalf those without a home. They feature some of the most exciting names in electronic music, also including Scruff Dug and PBR Streetgang.
It's estimated that some 280,000 people are without a home in the UK. Shelter helps over a million people per year who are struggling with bad housing or homelessness, and campaign to prevent it in the first place. With the run-up to Christmas being a particularly tough time both physically and mentally, Beats For Beds and LIVEFORLOVE are co-hosting the series of shows with music and community groups Paisley Dark, Club Solo, and Jelly Legs.
Friendly Fires - Silhouettes (Official Video)
Their partnership has already raised more than £5,750 of essential funding for Shelter, of a target of £15,000. You can donate towards that total here, and the events will be streamed on MixCloud for those who are unable to attend in person.
The initiative follows LIVEFORLOVE's success in raising over £46,000 for UK food banks during the first lockdown of 2020, and then £5,000 for Afghanaid in September of this year. The fundraiser was set up by friends in March 2020 and has grown into an initiative supported by some of the biggest names in the UK music industry.
The three fundraising events are as follows:
Friday December 17: The Carlton Club, Manchester
Scruff Dug (Mr Scruff b2b Ruf Dug) with MC Kwasi
Saturday December 18: Werkhaus & Cafe1001, London
Friendly Fires, Rex The Dog, Jaye Ward, Justin Robertson, Tia Cousins
Sunday December 19: Belgrave Music Hall, Leeds
PBR Streetgang, Man Power, Ralph Lawson
Listen to the best of Friendly Fires on Spotify.