George Harrison Joins Paul McCartney In Reaching No.1 On Rock Chart
The 50th anniversary editions of 'All Things Must Pass' are out now.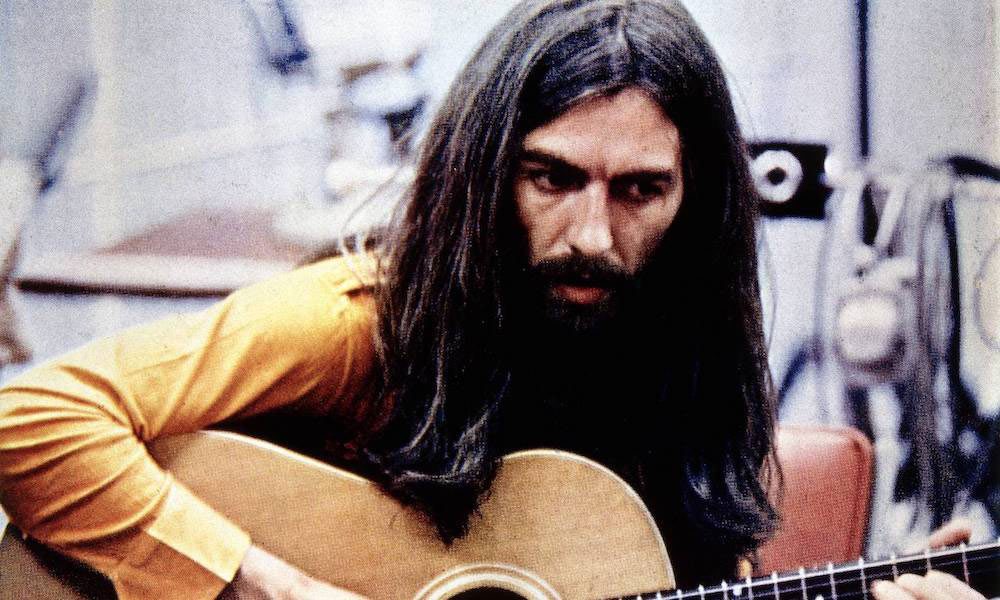 For the first time, George Harrison is No.1 on Billboard's 15-year-old Top Rock Albums chart as a solo artist.
The 50th anniversary reissue of Harrison's 1970 triple album All Things Must Pass debuts at No.1 on the Top Rock Albums list dated Aug. 21 with 32,000 equivalent album units earned in the U.S. in the week ending Aug. 12, according to MRC Data. It's Harrison's first leader solo on Top Rock Albums, which began in 2006, exceeding the No.7 peak of Early Takes: Volume 1 in 2012.
Harrison, who died in 2001, previously crowned Top Rock Albums as part of The Beatles, who boast four No.1s, most recently upon the 50th anniversary reissue of Abbey Road, which crowned the survey for four weeks beginning in October 2019.
Harrison is the second former Beatle to lead Top Rock Albums in 2021. Paul McCartney boasts two records this year with McCartney III (Jan. 2) and companion release McCartney III Imagined (Aug. 7). The other two members of The Beatles―John Lennon and Ringo Starr―have both charted on Top Rock Albums as well as soloists. Lennon has placed four entries, including two top 10s, going as high as No.5 with Gimme Some Truth in 2020. Starr has net six charting efforts, topping out at No. 16 with Y Not in 2010.
Recently, to celebrate the 50th anniversary of All Things, a project featuring a recreation of its famous cover as a public, living art installation became available for public view in London's Duke of York Square, King's Road, Chelsea. It pays tribute to George's love of nature, of gardening, and to his wry sense of humor.
Designed by renowned floral artist Ruth Davis, of All For Love London, it will be available to visit until August 20. The interactive art features gigantic versions of two gnomes, the largest measuring five meters, which have been created out of flowers and foliage, bark, grasses and moss. They sit atop a large circle of turf in a meaningful and sacred shape, and are surrounded by the seasonal, impermanent beauty that Harrison embraced during his life.
Buy or stream the 50th anniversary editions of All Things Must Pass.