Ghost Tease Mysterious Concert Film
The band recorded footage from two shows in L.A.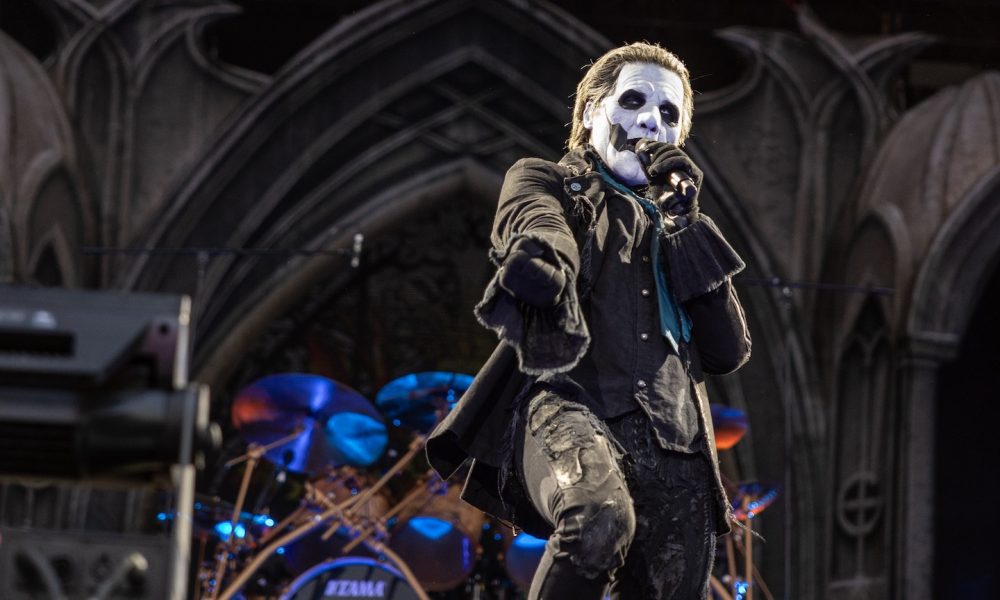 Ghost performed two special shows at the Forum in Inglewood, California, featuring a beefed up version of their extravagant live act. The band also banned mobile phones from the second show, causing the band to speculate on what secrets may be in store.
In an exclusive interview with Metal Hammer, frontman and band leader Tobias Forge revealed that the band recorded footage for a future film project.
"When I first started putting it together, I was like, 'Oh my god, I'm going to faint because there's so much to think about,'" Forge says of the shows' impressive production. "Then it was, like, 'No, no, just don't think about it at all.'"
"I have never seen a crowd interact the way that they did since I was in a club band," he adds. "They were the best shows I've ever done with Ghost, just because I didn't have to see those f_____g mobile phones."
He added, "We were essentially shooting a film…And we used two nights of crowds as extras…It's going to be a film with a concert element. So a lot of what you experienced [at the two LA shows] is going to be part of this project."
Back in September, the band's "Mary On A Cross" single was certified platinum by the Recording Industry Association Of America (RIAA) for reaching one million certified units. One equivalent song unit is equal to a single digital song sale, or 150 on-demand audio and/or video streams.
The song received the certification just five days shy of the third anniversary of its release as part of the Seven Inches of Satanic Panic 7″, which also features the B-Side "Kiss the Go-Goat."
While received well at the time of release, "Mary On a Cross" didn't immediately become a huge hit. That changed during the summer of 2022, however, when the track became a viral sensation on TikTok.