Ghost's 'Mary On A Cross' Certified Platinum In North America
The song's popularity skyrocketed after the song became a viral sensation on TikTok during 2022.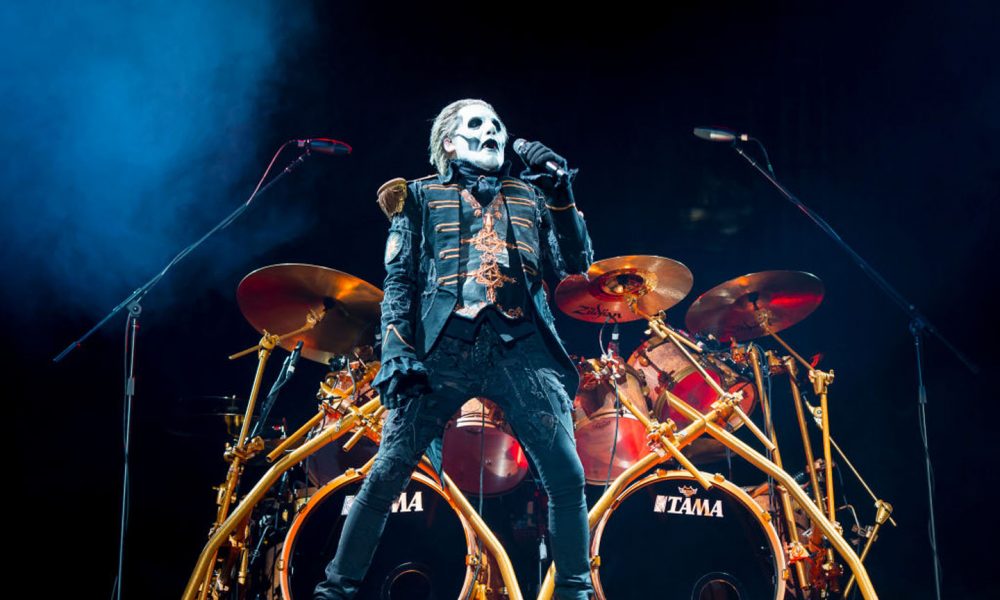 Ghost's "Mary On A Cross" single has been certified platinum by the Recording Industry Association Of America (RIAA) for reaching one million certified units. One equivalent song unit is equal to a single digital song sale, or 150 on-demand audio and/or video streams.
The song received the certification just five days shy of the third anniversary of its release as part of the Seven Inches of Satanic Panic 7″, which also features the B-Side "Kiss the Go-Goat."
While received well at the time of release, "Mary On a Cross" didn't immediately become a huge hit. That changed during the summer of 2022, however, when the track became a viral sensation on TikTok.
Ghost - Mary On A Cross (Official Lyric Video)
"Mary On A Cross" had been gaining traction after a TikTok user used a slowed down version of the song to soundtrack a short video about the Netflix show Stranger Things. Since then, the "Mary On The Cross" hashtag has amassed over one billion TikTok views and the song was used to soundtrack tens of thousands of videos on the platform. Ghost later released the official slowed down version of "Mary On A Cross" with added reverb.
By mid-to-late September last year, "Mary On a Cross" hit No. 90 on Billboard's Hot 100 Songs chart, making it the first time a Ghost song had appeared on this chart. Ghost also scored its first-ever Top 40 single in the U.K. with "Mary On A Cross." In response to all the success, Ghost released an official music video for the 2019 single in mid-December of 2022.
Last November, "Mary On A Cross" became the fourth Ghost single to achieve gold status in 2022. In June 2022, "Cirice" (from 2015's Meliora),"Dance Macabre" (from 2018's Prequelle) and "Square Hammer" (from 2016's 'Popestar' EP) were also certified gold. These marked Ghost's first RIAA certifications.
Ghost's fifth album, Impera has also performed strongly since its release. It sold 70,000 equivalent album units in the U.S. in its first week of release to land at position No. 2 on the Billboard 200 chart. It marked the third top 10 album — and fifth top 40-charting set — for the Swedish act. Impera also landed at position No. 1 in Germany and Sweden, No. 2 in the U.K., Netherlands, Belgium and Norway, No. 3 in Australia, No. 5 in France and Ireland, and No. 20 in Italy.
Listen to the best of Ghost on Apple Music and Spotify.