Trio Of Ghost Singles Certified Gold In North America
'Cirice', 'Dance Macabre' and 'Square Hammer' mark the Swedish band's first RIAA certifications.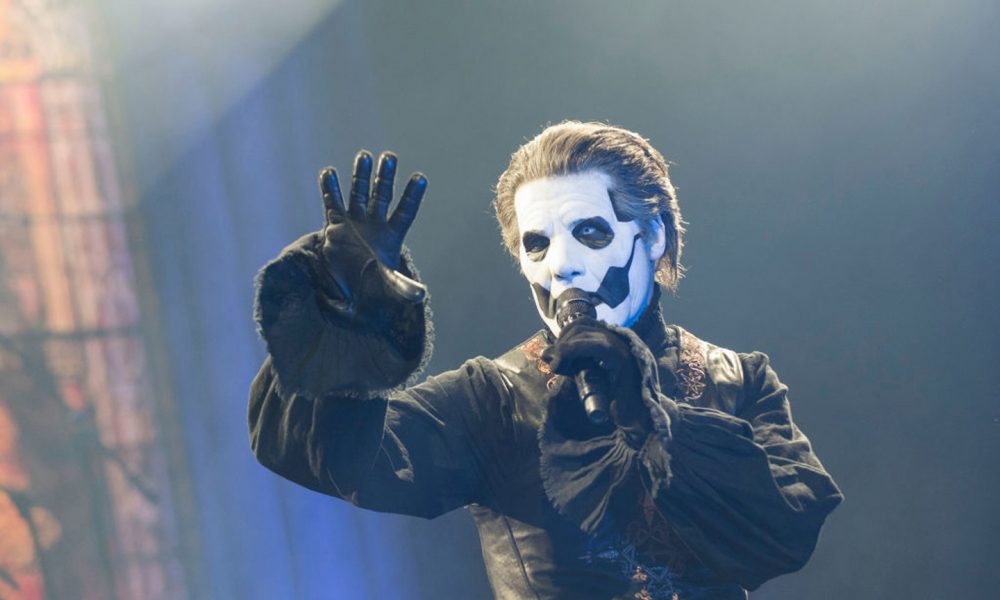 Three Ghost singles were certified gold by the RIAA (Recording Industry Association Of America) on June 7 for accumulating 500,000 certified units.
The songs in question are "Cirice" (from Ghost's third album, 2015's Meliora),"Dance Macabre" (from 2018's Prequelle) and "Square Hammer" (from 2016's 'Popestar' EP). These mark Ghost's first RIAA gold certifications.
According to the RIAA, one equivalent song unit is equal to a single digital song sale, or 150 on-demand audio and/or video streams.
In March, Ghost's most recent album, Impera, sold 70,000 equivalent album units in the U.S. in its first week of release to land at position No. 2 on the Billboard 200 chart. It marked the third top 10 album — and fifth top 40-charting set — for the enigmatic Swedish rock act.
Impera landed at position No. 1 in Germany and Sweden, No. 2 in the U.K., Netherlands, Belgium and Norway, No. 3 in Australia, No. 5 in France and Ireland, and No. 20 in Italy. The album was first released on March 11. It was produced by Klas Åhlund and mixed by Andy Wallace.
In a recent interview with El Paso Inc., Ghost mastermind Tobias Forge spoke his decision to record Impera with Åhlund, who also sat behind the desk for Meliora. Asked why he chose to end his streak of working with a different producer on each new Ghost LP, Tobias said: "The thing is you need to keep moving so that you don't get stuck in friendly comfortable mode.
"Meliora, the record I made with Klas, was really good, but the recording and the production itself left a few things to be improved. When time came to record Impera, the writing and demoing had been done in 2020. But in early 2021, the American producer who was supposed to make the record couldn't come because of the travel restrictions, and I couldn't go to America. And because Klas is also a very scheduled person, he had a project lined up that fell through. All of a sudden, he had a few months off, and I was, like, 'That is well-timed, because I don't have a producer. Would you like to produce the record?'"