Ghost Announce New Album, 'Impera'; Share First Single 'Call Me Little Sunshine'
The fast-rising Swedish act's hotly-anticipated new record will be out on March 11.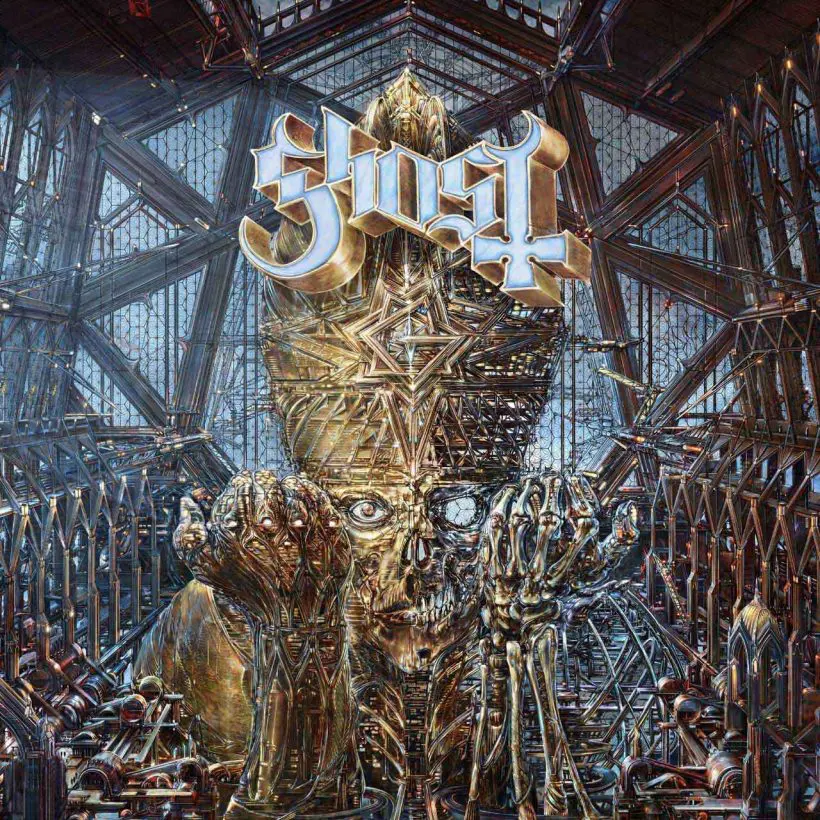 Grammy-winning Swedish theatrical rock outfit Ghost have announced the impending arrival of Impera, their fifth full length studio album out March 11 via Loma Vista Recordings.
Impera is heralded by today's release of its first official single, the sublime and haunting "Call Me Little Sunshine," available now across digital platforms—and as a phantasmagoric visual interpretation lensed by iconic director Matt Mahurin and starring Ruby Modine. You can watch it below.
The album will also feature "Hunter's Moon," Ghost's fourth consecutive Active Rock No.1 radio single, as heard over the end credits of the horror smash Halloween Kills—and manifesting physically in the form of a 7" vinyl single release this Friday, January 21.
Ghost - Call Me Little Sunshine (Official Music Video)
Impera finds Ghost transported hundreds of years forward from the 14th century Europe Black Plague era of its previous album, 2018's Best Rock Album, the Grammy-nominated Prequelle. The result is the most ambitious and lyrically incisive entry in the Ghost canon: Over the course of Impera's 12-song cycle, empires rise and fall, would-be messiahs ply their hype (financial and spiritual alike), prophecies are foretold as the skies fill with celestial bodies divine and man-made… All in all, the most current and topical Ghost subject matter to date is set against a hypnotic and darkly colorful melodic backdrop making Impera a listen like no other, yet still quintessentially Ghost.
In support of Impera, Ghost will kick off a co-headlining 26-date U.S. arena tour with Volbeat on January 25, before arriving in the UK & Europe this April & May, compelled to take their dark extravaganza to arenas everywhere.  Branded the 'Imperatour', the trek will feature support across all UK & European shows by Uncle Acid & The Dead Beats and Twin Temple. The shows begin at Manchester Arena on April 9 and conclude on May 18 at the Budapest Arena in Hungary.
Produced by Klas Åhlund and mixed by Andy Wallace, Impera consists of the following 12 songs:
"Imperium"
"Kaisarion"
"Spillways"
"Call Me Little Sunshine"
"Hunter's Moon"
"Watcher In The Sky"
"Dominion"
"Twenties"
"Darkness At The Heart Of My Love"
"Grift Wood"
"Bite Of Passage"
"Respite On The Spital Fields"