Ghost's 'Rats' Stays At No. 1 On Rock Radio Chart For Seven Consecutive Weeks
Ghost are also set to play a sold-out performance at Royal Albert Hall on 9 September.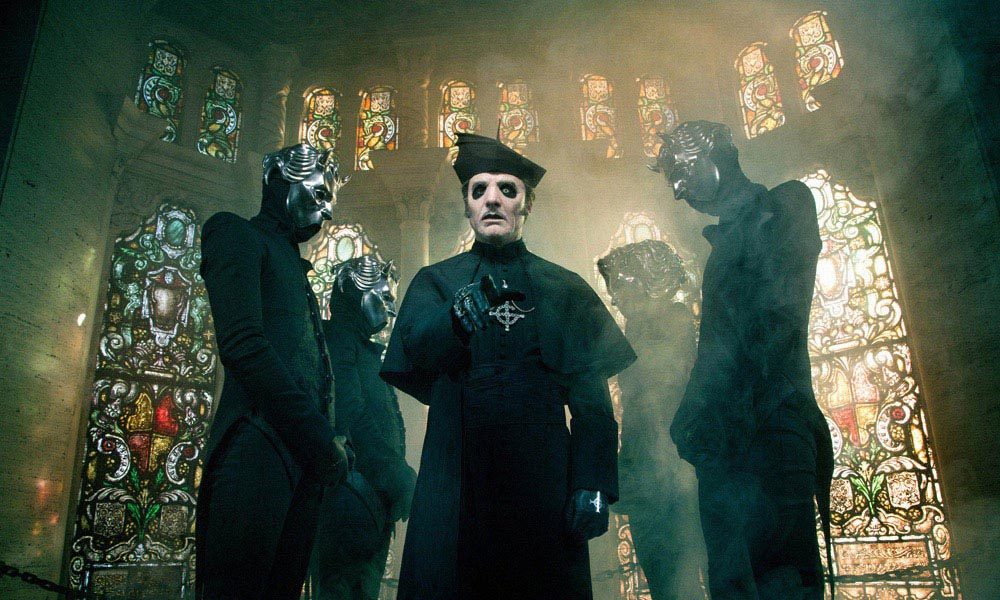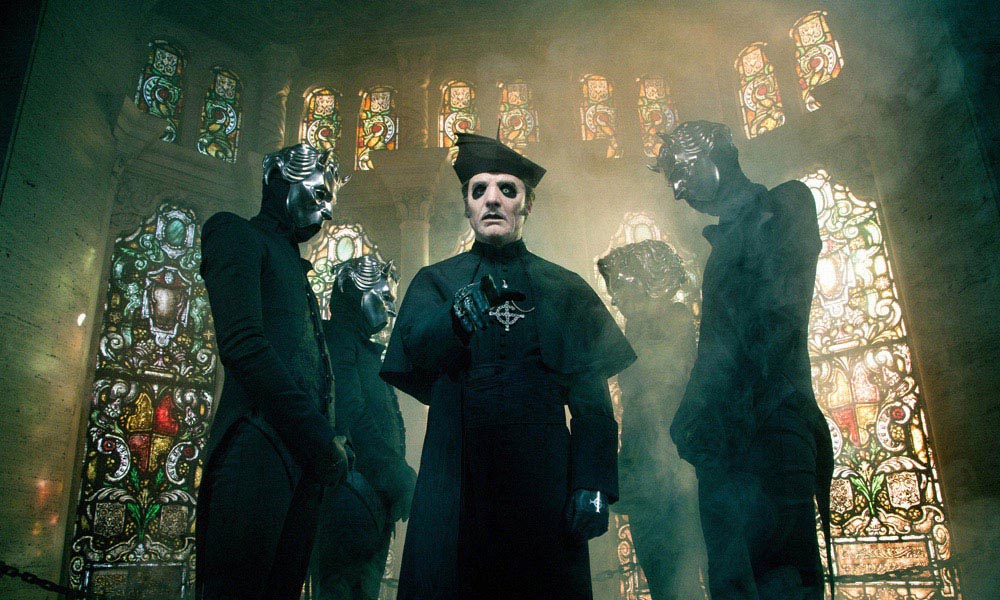 Grammy Award-winning Swedish hard rock band Ghost's latest single 'Rats', today enters its seventh consecutive week as the No. 1 song on Rock Radio, becoming the longest-running track to top that chart this year. Released this past spring, Rats has already accumulated more than 25-million streams worldwide, and the song's companion music video (which you can watch below) has logged more than 11-million views.
'Rats' comes from the band's recent album Prequelle, which was released on 1 June through Spinefarm Records/Loma Vista Recordings and debuted at No. 3 on North America's Billboard 200. The album was loosely influenced by The Black Plague, the devastating pandemic that wiped out more than 20-million people across Europe in the 14th century, the disease being carried by rats.  However, as Ghost's mastermind Tobias Forge recently told Revolver: "Rats is not technically about rodents.  It's about something spreading as wildfire and completely destroying things quicker than you know."
Ghost - Rats (Official Music Video)
As uDiscover Music previously reported, Ghost are all set to return to London, England, on 9 September to play a sold-out performance at Royal Albert Hall. Tickets for the show sold-out in less than an hour.
Ghost then head back to the US this autumn for the band's A Pale Tour Named Death tour which commences on 25 October at the Verizon Theatre in Dallas, Texas. The extensive, 37-date trek includes a number of major cities, with Chicago's Aragon Ballroom on 1 November, The Forum in Los Angeles on 16 November, The Joint @ The Hard Rock Hotel in Las Vegas on 17 November, The Boch Centre Wang Theater in Boston on 14 December and The Barclay Centre in Brooklyn, New York on 15 December all among Ghost's major headline stops.
The band have also recently announced a major show at the Spektrum in Oslo, Norway, for 21 February 2019.
Format:
UK English