Gibson Gives Donates $30,000 to National Museum of African American Music
Darius Rucker visited the Gibson Garage stage for the special donation event during the Gibson Garage Festival earlier this month.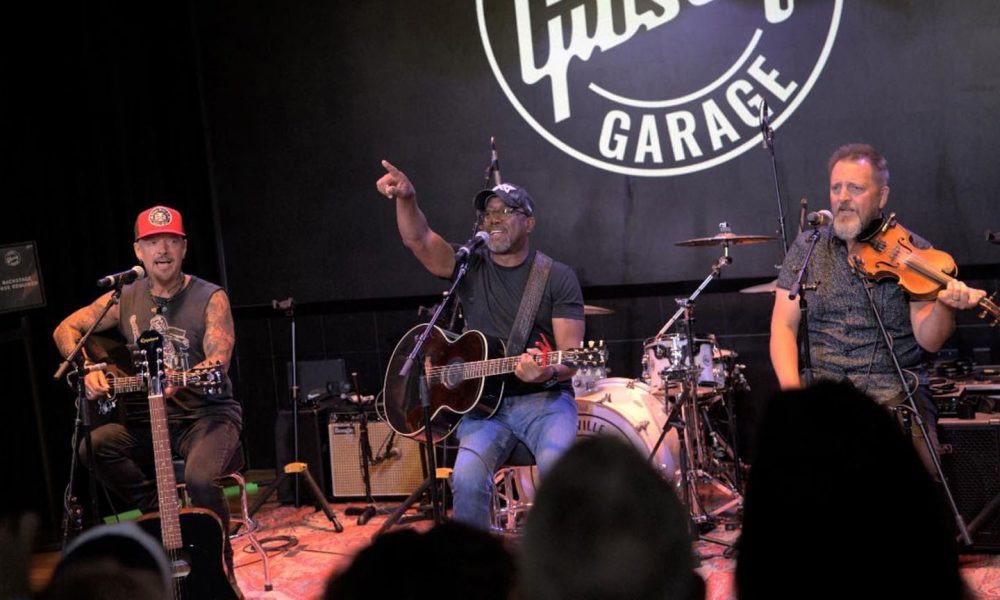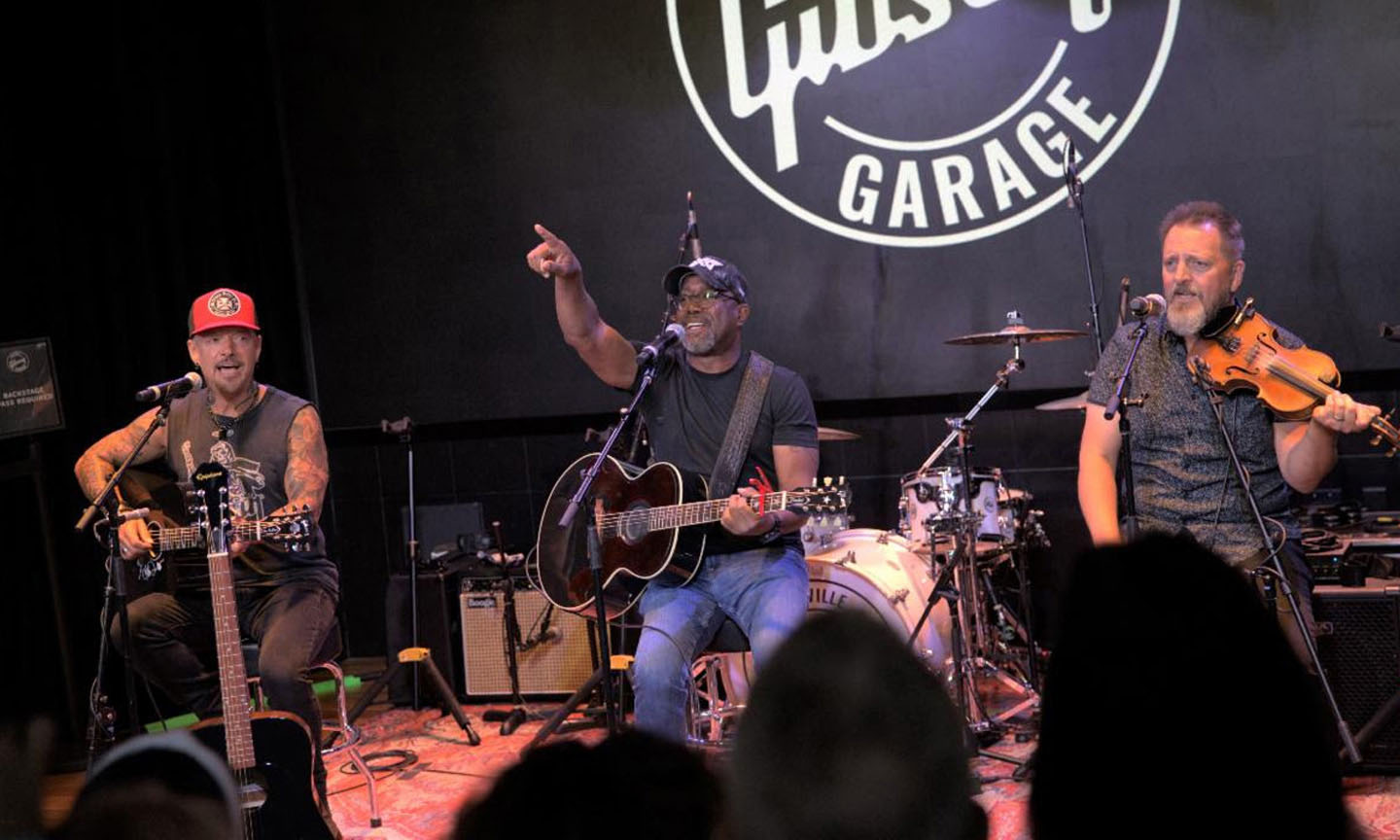 Following the Gibson Garage Fest in Nashville, Gibson Gives has donated $30,000 to the National Museum of African American Music (NMAAM) and its fund for music education.
During the week-long event earlier this month, Darius Rucker visited the Gibson Garage stage for a special donation event with Gibson Gives – the philanthropic arm of Gibson – in addition to thrilling the packed crowd with an intimate acoustic performance of his hit songs.
"I couldn't think of a better place to have an African American music museum than Nashville," Rucker said. "Everybody in the world, should go see NMAAM, it's such an important place. For as long as I can remember I've been playing Gibson's, and what they're doing with Gibson Gives is a great thing and now they're partnered with the NMAAM, it's a perfect fit. I'm so proud to be a part of all of it."
The Scene Nashville: The Gibson Garage
Gibson Garage Fest attendees enjoyed artist panels, one-of-a-kind giveaways and experiences, and participated in guitar-playing lessons with Matt Heafy, frontman and guitarist of Trivium, and renowned expert Marty Schwartz. They enjoyed live music from a wide range of generations and genres spanning country, Americana, rock, blues, and pop, including Darius Rucker, Marcus King, Ernest, Charles Esten, Orianthi, Matt Heafy, Kirk Fletcher, Eric Paslay, Hannah Dasher, Tiera, Meghan Linsey, Phangs, Ashley Cooke, Callista Clark, Honey County, Temecula Road, Elvie Shane, Danielle Bradbery, Filmore, Cooper Alan, Stephanie Quayle, Brandy Zdan, Laci Kaye Booth, Sean Stemaly, Alana Springsteen, Love and Theft, Gibson Generation Group G3's, and the Rex Brown Experience supergroup featuring Rex Brown, Snake Sabo, Jared James Nichols, Dennis Holm, and Cesar Gueikian (Gibson).
"One year ago, we couldn't have imagined the impact the Gibson Garage would have on guitar fans in music city and around the world," says James "JC" Curleigh, President and CEO of Gibson Brands. "It's the best compliment to hear artists say that the Garage has set a new benchmark and is yet another massive step in the right direction for Gibson."
"The Gibson Garage is one of the coolest places I've ever visited," said Guns N' Roses legend Slash. "I am blown away by the attention to detail. & the totally immersive nature of the place."
"I was blown away with The Gibson Garage, it's the ultimate guitar experience everyone should see," added Kirk Hammett, lead guitarist of Metallica.