Ginger Baker's Daughter Nettie Returns To Tell 'More Tales'
Nettie's story assumes a "distinctively dark, degenerate and punk-ish hue" in this second volume of her memoirs.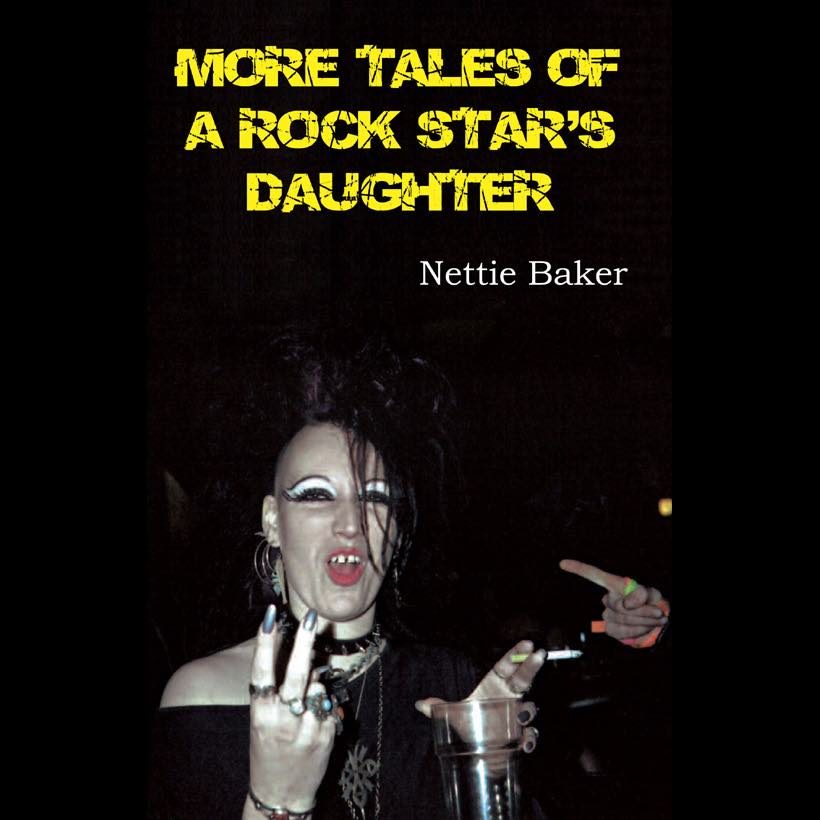 Nettie Baker, the daughter of legendary drummer and former Cream member Ginger Baker, has completed the second volume of her memoirs. More Tales Of A Rock Star's Daughter is published by Wymer Publishing and is now available to pre-order. It's the follow-up to the acclaimed Tales Of A Rock Star's Daughter, which came out last year and was featured in uDiscover Music's interview with the author.
The second volume was launched with a Rock 'n' Roll Book Club event at London's Union Club on Wednesday (29), where Baker spoke to author and broadcaster Julie Hamill. As the cover art might suggest, Nettie's story assumes a "distinctively dark, degenerate and punk-ish hue" in this second part. Her father has, by now, decamped to Italy with his young second wife, leaving his family in London to fend for themselves. They are evicted from their "grand" home in Harrow, along with the son of Lemmy from Motörhead.
The book contains nods in the direction of the glory days, as they're described, when Cream's friend and contemporary Jimi Hendrix came to dinner and firework parties were attended by Ginger's bandmates Eric Clapton and Jack Bruce, along with former Moody Blues and future Wings member Denny Laine. Such flashbacks are interwoven with Nettie's own story in the north London scene of the mid-1980s, where she goes "off the rails" in a tale of hairspray and heartbreak.
The story covers such touchstone British events of the period as the miners' strike and the anti-nuclear protests on Greenham Common, as part of a narrative of drink, drugs, squats, gigs and a cancer operation. The book's publicity further describes it as a "pub-based soap opera like no other, set against venues long-gone and values outdated, in the smashed-up ruins of a changing world."
Veteran music writer Chris Welch, in his enthusiastic comments about Baker's first book, mused: "I remember going to see some polo ponies with Ginger once in their stables. Nettie must have been there ready to clean them up. Can't wait for volume two." Marcella Detroit, the American singer-songwriter who has recently reformed her 1990s bestsellers Shakespears Sister with Siobhan Fahey, added: "Very witty, hysterical. I really feel like I was right there with her in all of her tales about her youth as a rock star's daughter."
Explore our Cream Artist Page.
Format:
UK English