Fresh Cream And Strange Brews: Life With Ginger, By Nettie Baker
uDiscover Music talks to Ginger Baker's daughter about her life and her memoir, 'Tales Of A Rock Star's Daughter.'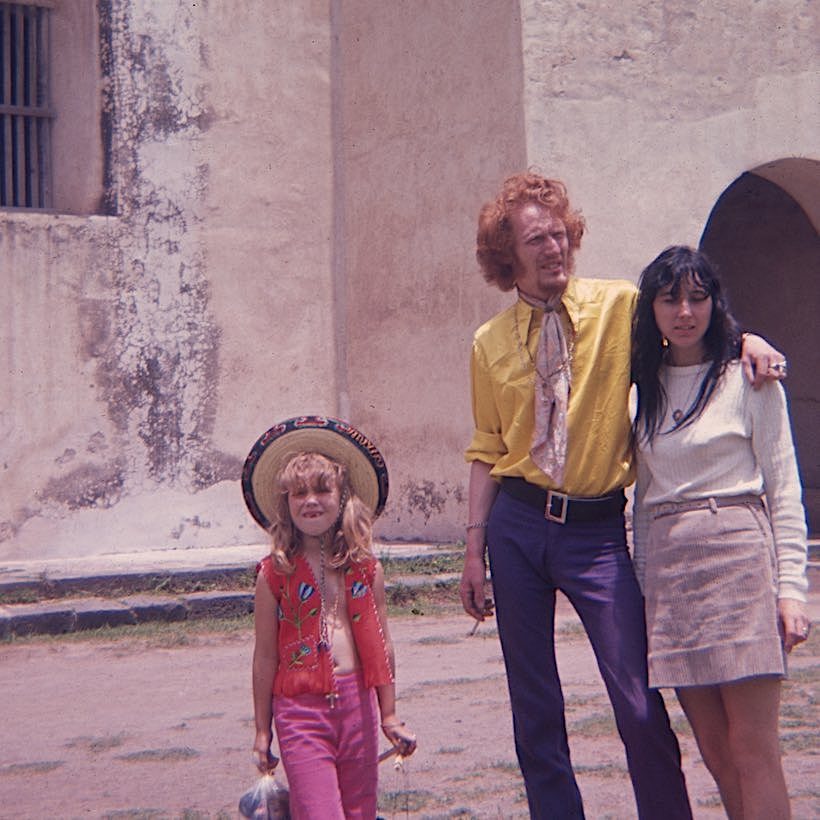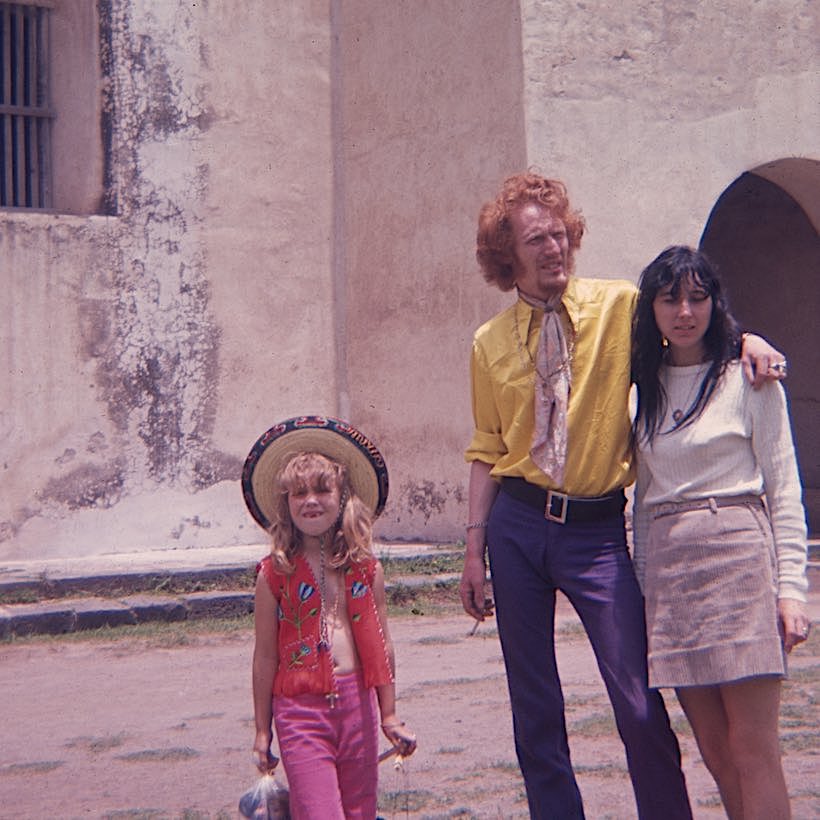 Even by the often outlandish extremes of the rock world, Nettie Baker has lived a life less ordinary. Ginger's eldest daughter grew up in the modest maisonette in which Cream were formed and where, as a child, she sat on Jimi Hendrix's lap, then she was fast-tracked to a world of limousines and luxury and back again just as fast.
Many of those tales are now shared in Tales Of A Rock Star's Daughter, newly available from Wymer Publishing, and via Amazon, as the first of her two-part memoir. The book is a frank, funny and down-to-earth account of exactly what it was like having music's quintessential "wild man" as a father. It was launched at the Ealing Club in west London, the venue at whose original address all three members of Cream, and so many other future rock notables, earned their performing spurs.
As Baker's pre-eminence as a drummer takes him from the Graham Bond Organisation to co-founding Cream with Eric Clapton and Jack Bruce, then on to Blind Faith, Air Force, Baker Gurvitz Army and much more, Nettie describes a family life that was always challenging, frequently harrowing, but never dull.
Discussing the volume in an entertaining conversation over tea with uDiscover Music, she describes the encounters that strangers have had with her notorious parent, who died in October 2019 aged 80. "The public image of my dad is fairly accurate," she says with her ready laugh. "My daughter is 26 now and people say to her 'Oh, we met your granddad!' She says 'Was he rude to you?' and they go 'Yes.' People seem to quite like him being rude to them. I wouldn't have it."
Nettie's good humour belies a domestic raising that was testing in every respect. "I did have a very different upbringing," she says. "I'd gone from poverty and a state school in Neasden [northwest London], living in a maisonette — which is where Cream formed, in our front room. Then, all of a sudden, I'm up in the stockbroker belt in a private school with straw boaters. That was a transition I had to make. My [younger] sister and brother started off in nice schools and ended up in rough schools, so that was much worse for them.
"Before my mother died," Baker goes on, "we found out she'd had an undisclosed mental illness, but no one in those days did anything about it and he was a full-scale heroin addict. So you get those things together, then you get fame in the middle and then other women…something's going to go wrong, and it did go wrong quite early. But they stayed together."
She started writing the memoir — always planned as a two-parter, with the second instalment in 2019 — even before she ghost-wrote Ginger's own autobiography Hellraiser, published in 2010. The colourful detail of Tales Of A Rock Star's Daughter owes much to the diaries that Nettie started keeping as a youngster. "I've got a suitcase full of them," she says. "I've always been very prolific at writing. Every time I was having an exciting time, I often wrote it down with the conversations and everything, which helps put you back there."
The first sounds she heard were not from the fast-expanding rock and pop panorama of her childhood, but from a world that would influence her father's creative and geographical bearings in years to come. "The first music I remember is the Watusi Drummers," she says. "I shared a bedroom with my parents, so there's my bed and there's the living room wall with the record player, and it was African drums, over and over again." After his short-lived, post-Cream jazz-rock collective Air Force, Ginger set up an ill-starred recording studio in Lagos, found a kindred musical spirit in African superstar Fela Kuti, and pursued his improbable passion for the sport of polo.
His daughter resumes the story in the 1960s. "Then it progressed to Graham Bond, Jack [Bruce] coming round, and eventually Cream being formed," she goes on. "Jack used to come and stay at our house. I've got some very nice emails from him about how my mum used to look after him when he was a young lad. He'd come down and she'd feed him, so he was always thinking back to those times. He was just a normal person to have in the house."
Bruce and Baker became key members of Bond's group during the British rhythm and blues boom. "As a band, they were massively popular, live," says Nettie. "They just didn't sell records. They were on the same bills as The Who, the Moody Blues, they were all going around together. My dad [later] met Ian Dury, and he said loads of them would go and see Graham Bond. Again, there was that friction, but my dad admired Graham musically."
When Cream formed in 1966, they quickly attracted both critical and commercial success, and the family's life would never be quite the same. "I'd come from school and my dad's still in bed, because he'd worked all night. You just get used to it," says Nettie. "A lot of the early interviews with him, he's saying 'My daughter's into all the pop bands.' I wanted to meet whoever I could meet — I learned to do the Twist, I was into The Beatles and got my mum to buy me 'Eleanor Rigby,' that was my first single.
The Beatles - Eleanor Rigby (From "Yellow Submarine")
"So I was up for it, anywhere I could go and meet famous people, I was up for a party. Dad wasn't, unless he could be the centre of attention. But he took me to the premiere of Yellow Submarine, and I met all The Beatles there, so I did get to go to loads of things. The downside was that the home life was absolutely appalling. The arguments, and what I had to go through before my brother and sister came along, were not so good."
From the moment they formed, Cream had to face the friction between Baker and Bruce that was already deep-seated. "They had a funny relationship," says Nettie. "Someone says in [the 2012 biopic] Beware Of Mr. Baker, 'It's amazing how well they didn't get on,' because they worked together a lot. Musically, whatever moaning my dad did, I think they did get on. But they obviously didn't get on in the first place, and Eric had no idea that was the case. I feel very sorry for Eric, really. But Cream has stood the test of time."
Hendrix's visit to the humble Baker residence, once he had crossed the Atlantic to make his undying reputation, created a lasting and poignant memory. "They'd known each other a long time, but they became very friendly, and he came round to dinner," she recalls. "I was upstairs, and I knew someone famous was in the house. What do children do? They come downstairs and say 'Can I have a glass of water?'
"So I went downstairs and I remember just looking in the crack in the door. Jimi was just sitting in the chair, by the window, and he saw me and said 'Come here, come and sit on my lap.' So I sat on his lap for half an hour or whatever. No one took a photo. He was lovely. He was really quietly spoken, and calm and nice."
In 1970, after the short-lived Blind Faith, in which Baker and Clapton were joined by Steve Winwood and Ric Grech, Ginger formed Air Force. "He wanted a successful band," says Nettie. "The Graham Bond band was the very first step on the way, you can see that progression. Air Force looks back to that big band thing, and it had some of the same members. It's a shame about the drugs, really, or it probably would gave been a lot better."
She says that there was more than an element of "groundhog day" about her dad's affairs.
"He kept making a huge amount of money, spending it all and then [realising] 'Oh dear, I can't make any more.'" Of his obsession with polo, Nettie adds: "He didn't want to live in a nice little house and then just have a hobby, he had to go and do something completely nutty. But if you're going to do something nutty, you have to have the income to afford it."
As to her father's confrontational demeanour, she muses: "By his own admission, he was bullied at school. He reacts to things in a very emotional way, and he's not able to contain it. I think he gets very hurt. I don't cry, but I will get cross. But I think he's quite chippy, he thinks he should be a millionaire and that everyone should recognise him. I don't think he realised that sometimes he could have taken a bit of direction, or settled down a bit. But you know, an artist is an artist."
Nettie herself learned to expect the slings and arrows of the music business. "One minute you're on the bus and the next there's a limousine at the door," she says. "One day I'm at a party with the greatest rock gods in the world, the next I'm down the market with Joe Bloggs." Or, indeed, working in a pub for minimum wage, as she did.
These days, Nettie collates her father's legacy as the diligent curator of gingerbaker.com and his social media outlets, joining the dots between the people and places of a singular career. Observing Ginger's reaction to the website before his death, she said: "He doesn't understand his fan base, but when we first put it together, he was pleased with it. He's so ill now, I don't think he's thinking much about that. Like most people of 79, he's thinking about his trips to the doctor's.
"Everyone has always said to me, 'You're quite sane compared to your parents,'" she laughs. "I just think someone's got to try to be sensible, and it just always fell to me. Having a very dominant and famous parent means you've got a lot to struggle against. He liked his children to work for him, preferably mucking out horses. He was very surprised when I went to university."
Much of the early reaction to her memoir has concerned characters in her story from everyday life. "I wanted it to be funny, and I love a romance," she concludes. "I wanted [readers] to pick up on people who aren't famous. Everyone that's read it says they've laughed, and that's what I wanted. I didn't want a misery memoir."
Tales Of A Rock Star's Daughter is available now from Wymer Publishing, and can be bought here.
Follow uDiscover Music's Ginger Baker In 20 Songs playlist.
Format:
UK English