Glass Animals Reimagine Lorde's 'Solar Power' For Spotify Singles Series
The band have also reworked their own hit 'I Don't Want To Talk (I Just Want To Dance)'.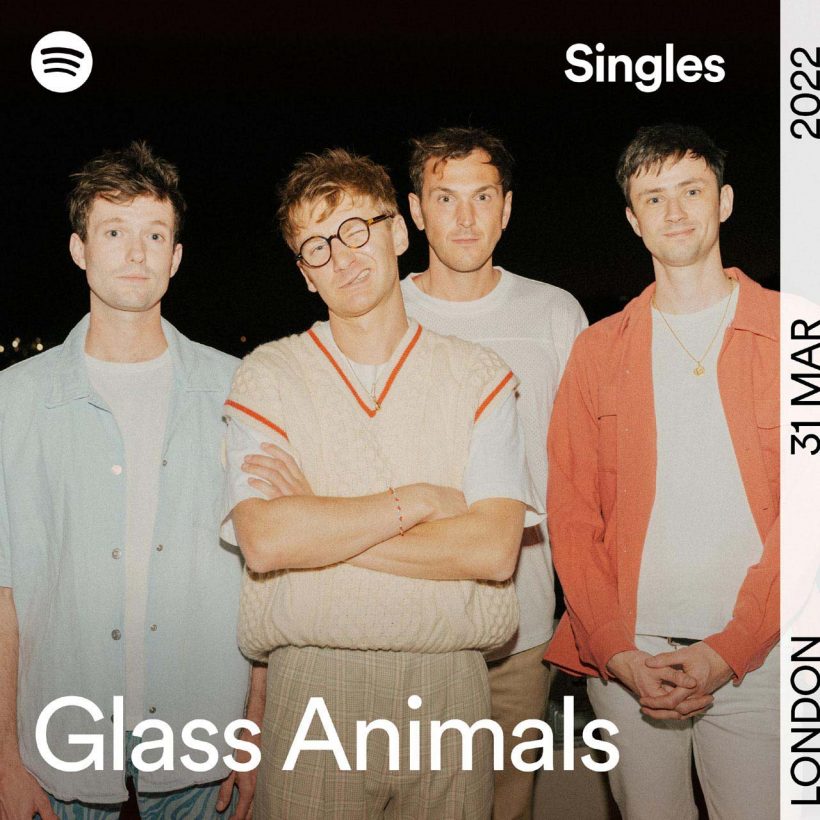 Spotify is continuing a week of celebrating the emerging talent nominated for the Best New Artist category with its Spotify Singles series where Spotify collaborates with a variety of the BNA-nominated artists on exclusive recordings– a reimagining one of each nominee's own hit songs, as well as recording a cover song as a tribute to a past Grammy nominee.
Today, Spotify continues the celebration with two tracks from British chart-toppers Glass Animals, recorded at Spotify's studios in London. For Side A, Glass Animals have re-imagined their newest single "I Don't Want to Talk (I Just Want to Dance)" with a tinge of psychedelia. Side B is a cover of Lorde's "Solar Power," giving the mellow original a big, sunny blast of hand-clap-filled pop. You can check both tracks out here.
Says Glass Animals' frontman, Dave Bayley: "I chose "Solar Power" because in a time when we were all stuck indoors a bit – this song made me feel like I was on a beach….we all needed a bit of that! It's a stunning song and then I just had a version of it in my head where it was faster with a gospel choir behind it….so….we made it!"
Spotify has long been a champion of Glass Animals, dating back to 2014 when Spotify invited the band to perform at their SXSW showcase – their first trip to the United States! Since then, Spotify has supported Glass Animals every step of the way through our playlists, helping to grow their fanbase on Spotify as they developed into one of the biggest bands in the world.
Throughout the week, Spotify has highlighted a variety of Best New Artist nominees across genres as a part of the Spotify Singles campaign including Arlo Parks, FINNEAS, Jimmie Allen, and Japanese Breakfast. On Friday, Spotify will conclude the campaign with two final tracks.
Listen to the best of Glass Animals on Apple Music and Spotify.