Glass Animals Go Behind The Scenes Of 'Heat Waves' For Vevo Footnotes
The track has become 3x RIAA platinum-certified and a chart-topper.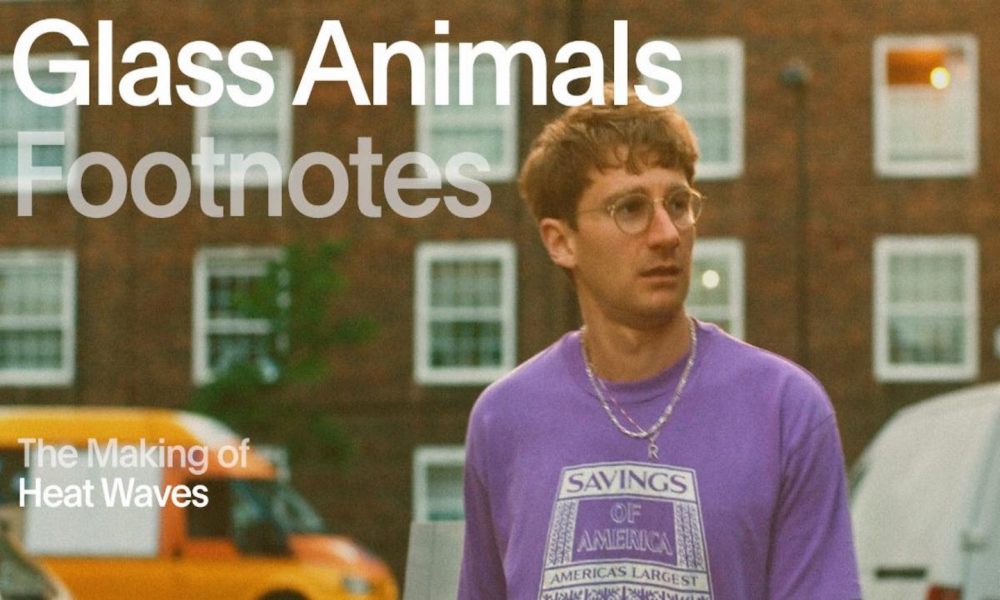 Glass Animals have taken fans behind the scenes of the official music video for their 3x RIAA platinum-certified, worldwide No.1 smash hit single, "Heat Waves," in the latest installment of Vevo Footnotes.
The new episode sees the GRAMMY Award-nominated British indie rock band's singer, songwriter, and producer Dave Bayley and director Colin Read (Radiohead, Weezer, Danny Brown) discussing their inventive approach towards the making of "Heat Waves" during lockdown, collaborating with Bayley's East London neighbors, and more.
Originally found on Glass Animals' 2020 third studio album, Dreamland, "Heat Waves" proved a planetary milestone for the band, ascending to No.1 in a range of countries including the United States, where it reached the top of Billboard's "Hot 100" in March 2022 after a record-breaking 59 weeks on the chart.
In the Footnotes, Bayley says, "I wanted the song to sound warm and intimate. The synths, bass, and guitars are meant to be like a big warm hug of sound. But there a sort of an epiphany happening in the lyrics, so I also wanted it to have a bit of a bounce, a euphoric vibe."
Read expands on the video's influences, saying, "One reference was the Beastie Boys film, Awesome; I F____n' Shot That! Past that, it was actually some movies about the end of the world (ha!), like 28 Days Later, with the character alone in the empty streets of London."
The process found Bayley and the band recruiting his neighbors to assist them for the video. "We had put little slips of paper in all of my neighbors' mailboxes asking them to film me walking down the street at 7pm on Wednesday and then upload the video to our Dropbox. We had no idea if it was actually going to work!"
Though the video ended up being a smash hit, Bayley encountered a few struggles along the way. "I had to walk down the street a couple of times because my glasses exploded and one of my lenses kept falling out. One of the neighbors had to throw me a cable tie to hold them together…If you look closely, you can just about see it."