GoGo Penguin Return With Second Blue Note Album 'A Humdrum Star'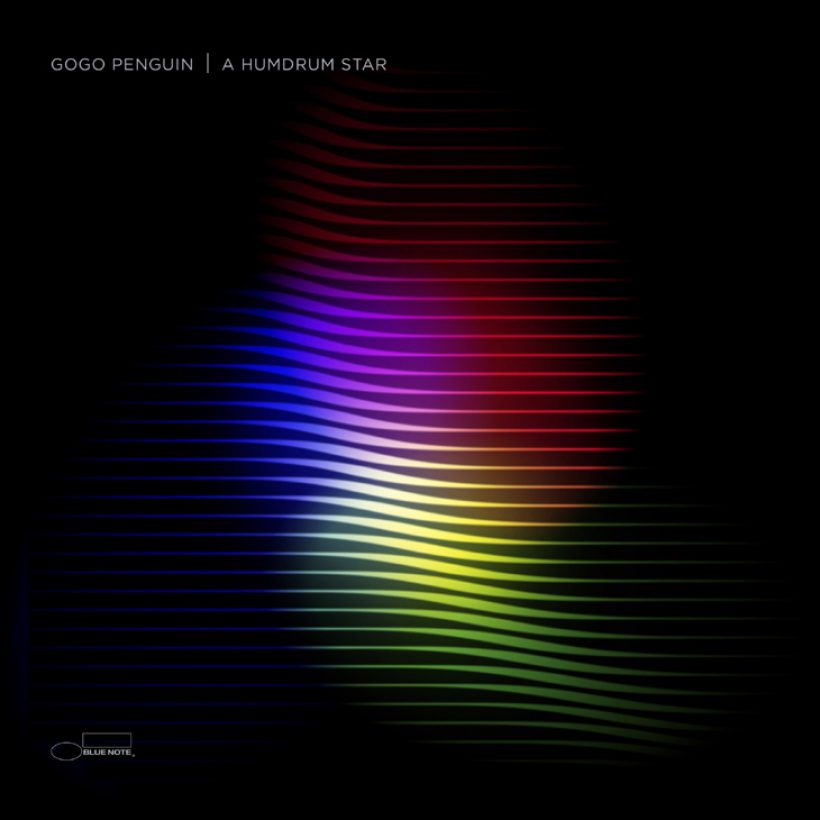 Acclaimed Manchester trio GoGo Penguin return with their third album, A Humdrum Star, released on album and CD through the legendary jazz label Blue Note on 9 February 2018.  A teaser video can currently be seen here.
A Humdrum Star, builds on the heady momentum of its acclaimed predecessors, the Mercury Prize-nominated V2.0 (2014) and Man Made Object (2016, marking their move to Blue Note Records), and transports it to new realms.
"I think we felt even more liberated on this album – and I think there's more of each of us on it," says bassist Nick Blacka. "When we were making V2.0, we were just getting together as much as we could, hustling spaces to work. Man Made Object definitely had more of an immediate sense of pressure."
"Having been through those experiences, the most difficult thing about making this album was that we tour so much," he continues. "But when we do find time to record, there's never a shortage of inspiration. That's what's great about this band; someone brings an idea, then it snowballs into this other space nobody was expecting."
On A Humdrum Star, their latest material reveals both native turf and far-flung influences. They evoke the symbiotic flow between Nick Blacka, pianist Chris Illingworth, and drummer Rob Turner, as well as their seasoned relationship with producer and sound engineer Joe Reiser (credited as the "fourth member" of GGP, both on tour and in the studio) and co-producer Brendan Williams.
As with previous albums, these tracks stemmed from a love of electronic music, whether collectively developed from "sketches" written by Turner on DJ/producer tech including Logic and Ableton, or composed on the bass or at the piano.
"We started with this idea of 'inner and outer', and opposing things that are essentially the same," says Rob Turner. "A lot of the textures and sounds do come from the electronic writing, but Brendan also wanted everything to be made as organically as possible."
While GoGo Penguin forged the new material's intensity through a string of "secret" live dates in East London, they were also intent on recording entirely in Manchester, for the first time – at Low Four, located within the historic Old Granada Studios.
"It made things fresh again, the way we were able to develop ideas together, on top of what we already had to start with," says Illingworth.
"The band, in this format, was relatively inevitable," adds Turner. "Maybe we're the only lunatics that are prepared to do it; we're too far in it to give up."
They're now settled into their rehearsal space in Wellington House, Ancoats: a converted fabric mill that now houses hundreds of musicians and artists; art rockers and fellow Mercury nominees Everything Everything are in the room below. "I've never stopped loving Manchester: the scene, the players, the people, and maybe the legacy of it all," smiles Nick. "It's just big enough and just small enough; the city's creative output means that you're never really pulled away."
GoGo Penguin's titles tend to speak volumes, in tandem with their evocative instrumentals. They'd actually completed the new album's track-listing before settling on the name for A Humdrum Star – yet it captures a distinctive tone. It's taken from a quote by US astrophysicist Carl Sagan, on his 1980 TV series Cosmos.
The Manchester-based trio conjure richly atmospheric music that draws from their shared love of electronica, their grounding in classical conservatoires and jazz ensembles alongside indie bands, and a merging of acoustic and electronic techniques. Over the past few years, it has earned them rapturous responses all over the world – the New York Times highlighted them as one of the 12 best bands at SXSW 2017 – and proved that they're just as at home playing to muddy festival goers as jazz fans.
Full tracklist for A Humdrum Star:
'Prayer'
'Raven'
'Bardo'
'A Hundred Moons'
'Strid'
'Transient State'
'Return To Text'
'Reactor'
'Window'
GoGo Penguins play the following UK dates in support of A Humdrum Star:
7 February: Brighton, Concorde 2
8 February: London, Roundhouse
9 February: Bristol, Trinity Centre
10 February: Manchester, Gorilla
Format:
UK English