They Got Married In A Fever: Wedding Marker For Johnny And June
Ceremony will take place during commemorative 'Love In Bloom' weekend.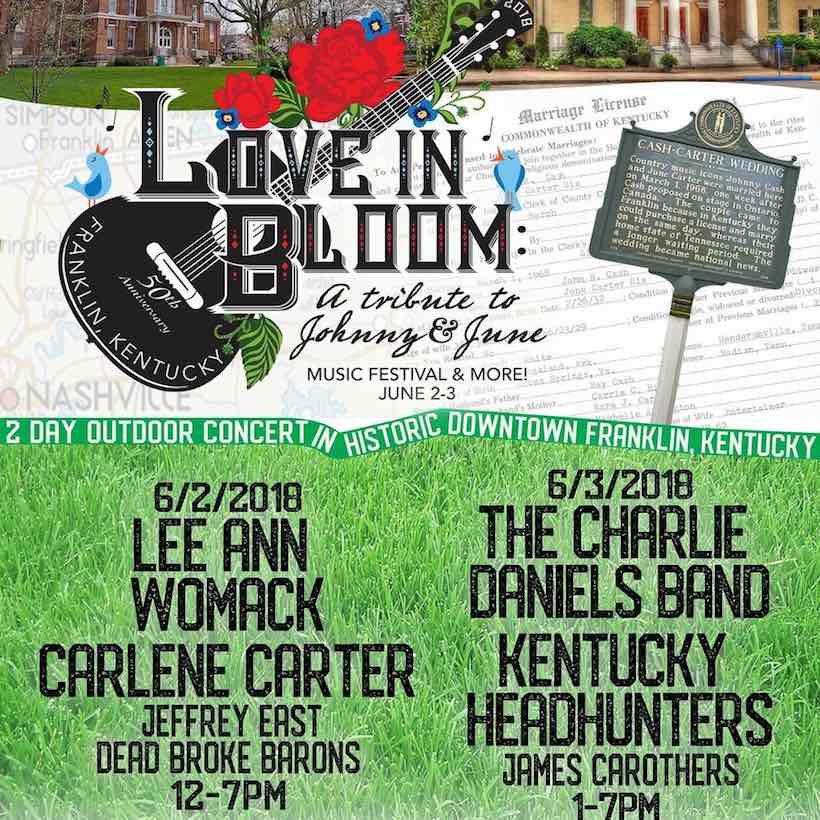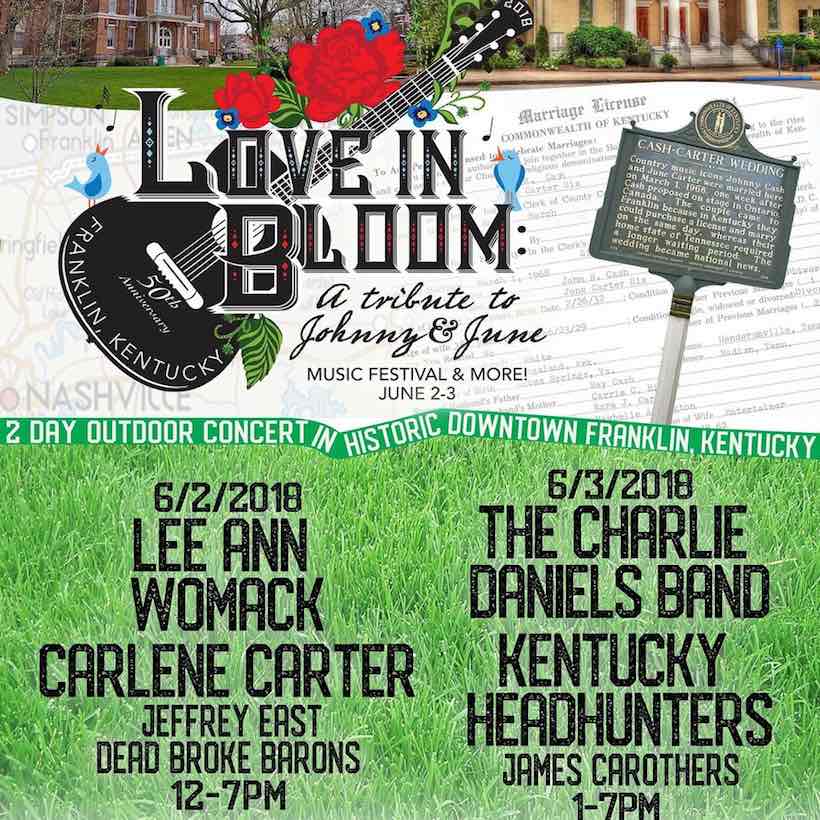 A dedication ceremony for a new marker outside the church where Johnny Cash and June Carter Cash got married just over 50 years ago will take place on 1 June in Franklin, Kentucky. It's part of the Love In Bloom tribute event to the couple, at which live performers include Lee Ann Womack, the Charlie Daniels Band and Carlene Carter, June's daughter by her first marriage to country star Carl Smith.
The pair mirrored the lyric of their famous song 'Jackson' by arriving in Franklin on 1 March, 1968 and leaving later that afternoon as newly-weds. State laws allowed a licence to be issued and a marriage to take place on the same day, whereas a longer waiting period was required in Tennessee.
The ceremony took place in the town's Methodist church, and the new marker on the town square will be directly in front of the building. The dedication programme will be held in the Methodist Church Sanctuary at 11 am CDT.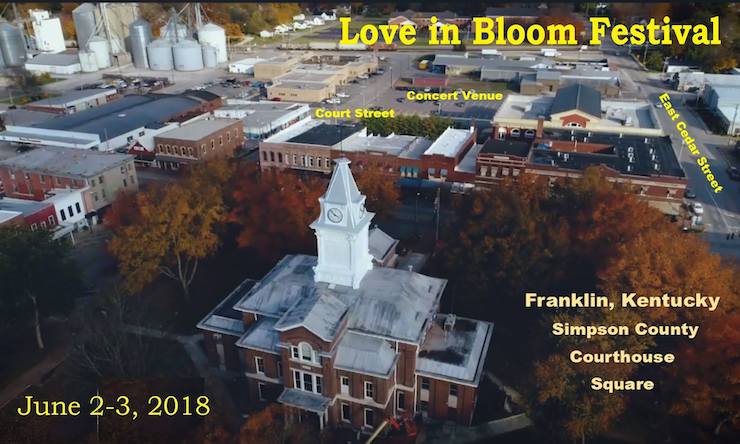 Mark Stielper, a Johnny Cash historian from Baltimore, will speak at the unveiling of the marker. Stielper has collaborated and advised on a number of biographies of Cash and will speak about the day in 1968 when the couple came to town unannounced and left as man and wife. They remained married until June's death in May 2003; Johnny died four months later.
The dedication is part of the two-day Love In Bloom outdoor concert event, which will be situated one block from the courthouse, one block from the railroad and right in front of the sheriff's office and the jail, two blocks from the Methodist church. Womack (newly nominated by the Americana Association for Americana Song of the Year for 'All The Trouble') will play on 2 June, as will Carter, Jeffrey East and Dead Broke Barons; the Charlie Daniels Band, Kentucky Headhunters and James Carothers form the 3 June bill.
Explore our Johnny Cash Artist Page.
Format:
UK English