Gracie Abrams And More Featured On Soundtrack For 'The Buccaneers'
The soundtrack was produced by Warpaint's Stella Mozgawa.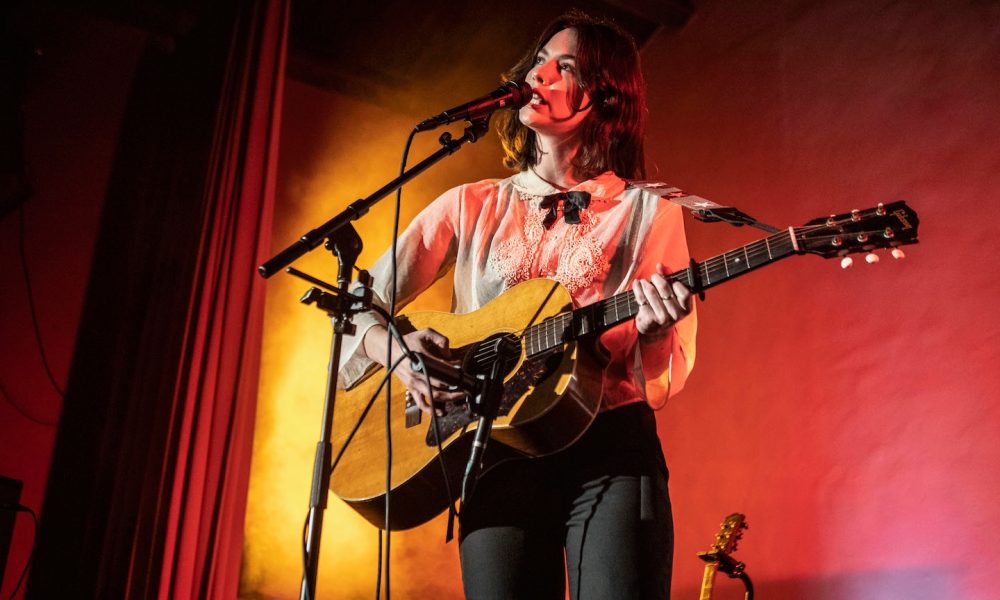 Interscope Records has announced the soundtrack for The Buccaneers, the upcoming Apple Original drama series premiering globally on Apple TV+. The first three episodes are set to arrive on November 8. New episodes will be followed weekly, airing every Wednesday through December 13.
Due out the same day as the show's premiere—and released via Interscope in partnership with Apple TV+—The Buccaneers soundtrack features a star-studded all-female tracklist that includes acclaimed singer/songwriters like Gracie Abrams, Sharon Van Etten, Miya Folick, and more. The album was produced by Stella Mozgawa of Warpaint.
Miya Folick – "What We Wanna (From "The Buccaneers" Soundtrack)"
To celebrate the release, Folick has ashred the immediately iconic lead single from The Buccaneers soundtrack, a bold and fun-loving anthem called "What We Wanna." Check it out above.
Regarding the project, Mozgawa said, "It was a truly incredible experience working with this group of uniquely talented artists. Everyone brought their A-game and taught me something invaluable about the creative process. Witnessing these artists map each character's journey through song was a joy and the album feels like a really exciting companion to the show."
A perfect introduction to The Buccaneers soundtrack, "What We Wanna" fully encapsulates the show's mood of feisty defiance, emerging as a shiny piece of off-kilter pop lit up in lush synth and effervescent gang vocals. As she flaunts her undeniable vocal command, Folick matches the track's bouncy strut with lyrics that serve as a statement of intent ("We're big girls, we're big drama/We do what we want yeah we do what we wanna").
Inspired by Pulitzer Prize-winning author Edith Wharton's unfinished final novel of the same name, The Buccaneers follows a group of free-spirited American girls as they tear through 1870s London during debutante season. Over the course of eight hour-long episodes, the girls find fun and scandal and misadventure as they disregard centuries of tradition and stray from their own mission of securing husbands and titles.