Grammy Museum Commemorates Monterey Pop Festival's 50th Anniversary With Major Exhibition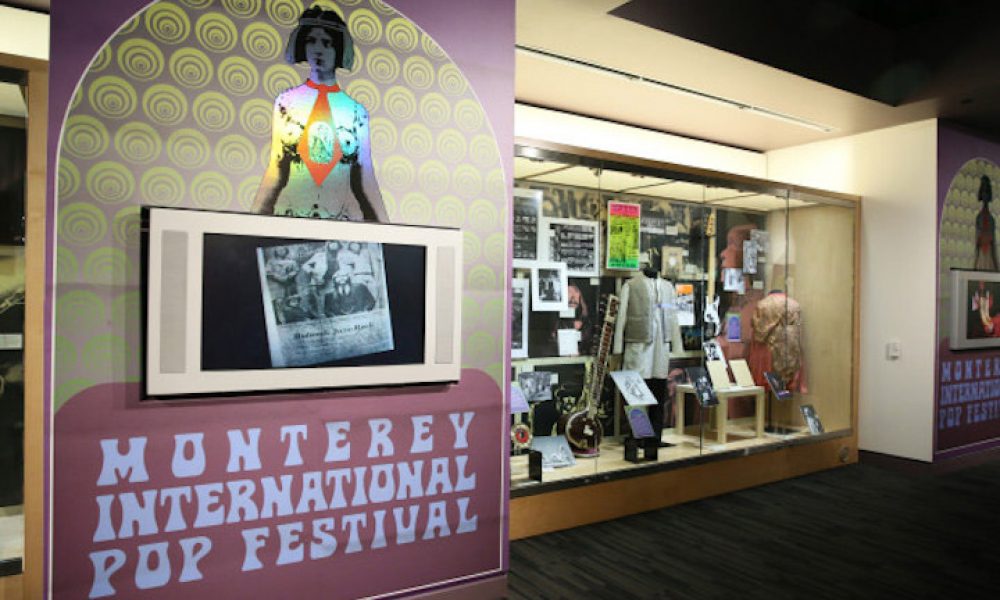 The Grammy Museum in downtown Los Angeles recently opened a major exhibition commemorating the 50th anniversary of the 1967 Monterey International Pop Festival which is scheduled to run until 22 October 2017.
On display on the museum's third floor, the exhibit features artefacts from the private collection of the Monterey International Pop Festival Foundation, legendary promoter/producer Lou Adler, and items from various artists who performed at the three-day event. These include Janis Joplin, Jimi Hendrix, The Grateful Dead and Ravi Shankar. Photographs by top photographers such as Henry Diltz, Tom O'Neil and Ed Caraeff are also on display.
The first event of its kind with a global significance, the seminal festival was held over three days, 16 to 18 June 1967 at the fairgrounds in Monterey, California, formerly the site of a well-respected jazz festival. The idea of holding a pop festival in the same venue came from two of the jazz festival promoters, Alan Pariser and Ben Shapiro, who approached iconic LA record producer Lou Adler and The Mamas & The Papas frontman John Phillips about Phillips' band headlining the festival.
Remarkably, only a few weeks earlier, Adler, Phillips, his band mate Mama Cass and The Beatles' Paul McCartney had been lamenting "about how rock'n'roll wasn't considered an art form in the same way that folk and jazz were," Adler recalled to at a special, Monterey-related event held recently at the Grammy Museum.
Pariser and Shapiro's proposition gave Adler and Phillips (who passed away in 2001) an opportunity to make their dream a reality. Along with Simon & Garfunkel and Johnny Rivers, they put up the money for a larger event and took charge of arranging the festival. They also organised a board of directors (which never met in the flesh) including Paul Simon, Paul McCartney, Donovan, Mick Jagger, Brian Wilson and The Rolling Stones' producer Andrew Loog Oldham.
"What's interesting is that there is no template for it (Monterey), there is nothing for them to base it on", Scott Goldman, executive director of the Grammy Museum, recently told the Los Angeles Times.
Since they weren't paying the artists, save for Ravi Shankar, Adler – who later produced Carole King's Tapestry and recordings by 'California Dreamin" writer Phillips – wanted to treat the artists well, with first-class accommodation, food and transport. He also gave the performers a top-notch sound system.
"Until then, rockers were playing through their amps," Adler says. "And indeed in (D.A Pennebaker's) film Monterey Pop, you can hear David Crosby, then of The Byrds, saying "Groovy, a nice sound system at last!"
"San Francisco was a hot bed of musical innovation in 1967," says Grammy Museum Founding Executive Director, Bob Santinelli. "The proof was heard at Monterey Pop, the first and perhaps greatest of all the rock festivals. Without Monterey, there would have been no Woodstock, no Coachella even. It was a musical event that reflected everything good about '60s rock."
Read more about the Monterey Pop Festival and how it was the epicenter of the Summer of Love.
Format:
UK English