Grammy Museum To Exhibit Iconic Johnny Cash Prison Concert Photos
The Prison Concerts: Folsom And San Quentin (Jim Marshall's Photographs Of Johnny Cash) will offer a definitive view of The Man In Black's historic prison shows.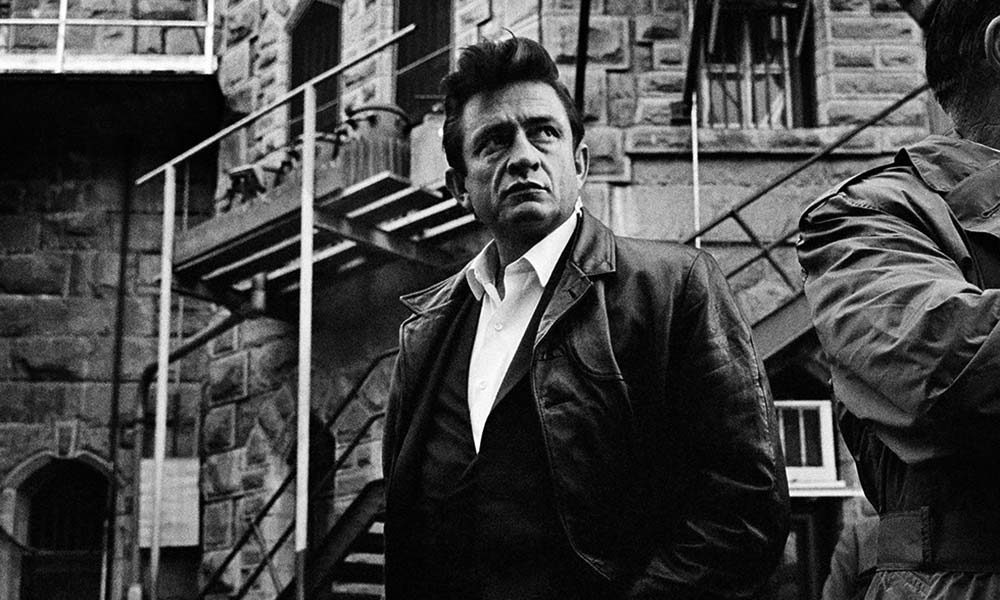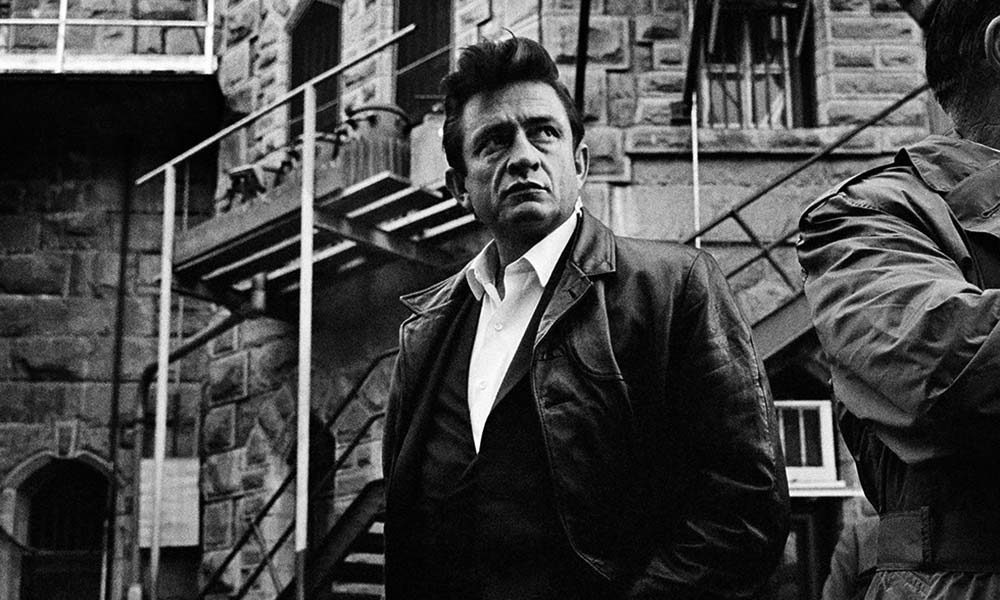 Los Angeles' Grammy Museum is set to present The Prison Concerts: Folsom And San Quentin: a new exhibition showcasing Jim Marshall's photographs of Johnny Cash's historic prison concerts in 1968 and 1969, as featured in the books Johnny Cash At Folsom & San Quentin.
The exhibit will open on 23 October, when Amelia Davis, Jim Marshall's longtime assistant and the sole beneficiary of his estate; John Carter Cash, Johnny Cash's son; and Scott Bomar, author of Johnny Cash At Folsom & San Quentin; will discuss the stories behind these photographs at the Clive Davis Theater as part of the Museum's An Evening With program moderated by Grammy Museum Artistic Director Scott Goldman. The exhibit will run through February 2019.
The Prison Concerts: Folsom And San Quentin (Jim Marshall's Photographs Of Johnny Cash) will offer a definitive view of Cash's prison concerts, featuring candid and performance images of these two memorable concerts that solidified Cash's status as an outlaw king. Personally requested by Cash himself, Marshall was the only official photographer present at the concerts. He was granted unlimited access to Cash, June Carter, and their entire entourage. Cash, a staunch advocate for prisoner's rights, wanted these concerts to be memorialized not only by the recordings, but also in pictures. Cash did these two concerts to shine a light on the terrible conditions and prisoner abuse that were rampant at the time.
Widely known as the godfather of music photography, the late Jim Marshall maintained a 50-year career that resulted in more than 500 album covers, an abundance of magazine covers, and some of the most celebrated images in blues, jazz, country, and rock and roll, including those from Johnny Cash's notable Folsom and San Quentin prison concerts.
From rehearsing with the band, to arriving off the bus outside the imposing prison walls, to shaking hands with prisoners and performing until sweat dripped down his forehead, Cash's passion, authority, and intimacy of these legendary penitentiary performances was captured by Marshall.
"There was no restriction. There was [no one] telling me you can't do this, you can't do that, you can't go here, you can't do that. That was it. I was there taking pictures. That's the magic," Marshall once said regarding his unrestricted access in the prisons.
This exhibit captures the spirit of two artists– at the height of their creative powers. Marshall's 'JC Flippin' the Bird at San Quentin Prison' has become one of the most iconic and most-copied photographs of the 20th century.
"Both Johnny Cash and Jim Marshall were iconoclastic artists who recognized their shared commitment to creative freedom. It is only fitting that Marshall was the sole photographer chosen by Johnny Cash to document his passion for music and its ability to lift the common man," said Scott Goldman, Grammy Museum Artistic Director. "Many thanks to Jim Marshall's estate for letting us feature some of the most momentous photographs in music history."  Tickets are available for sale from the Grammy Museum's website from  13 October at 12:00 pm PT for the general public
In addition to the Prison Concerts, the Grammy Museum is also hosting a special listening experience and discussion of the new box set Miles Davis & John Coltrane—the Final Tour: The Bootleg Series, Vol. 6. The evening will include a panel featuring Miki Coltrane (daughter of John Coltrane), Erin Davis (son of Miles Davis), Vince Wilburn, Jr. (nephew of Miles), and Steve Berkowitz (five-time GRAMMY-winning producer who produced the box set), to discuss various songs and video clips from the set as they are played aloud onstage. Presented by American Express, the event is scheduled for 7.30pm on Wednesday, 7 November.  Tickets go on general sale at noon on 18 October.
Format:
UK English