Hailee Steinfeld Returns With Soaring 'SunKissing'
The single is the star's first release of the year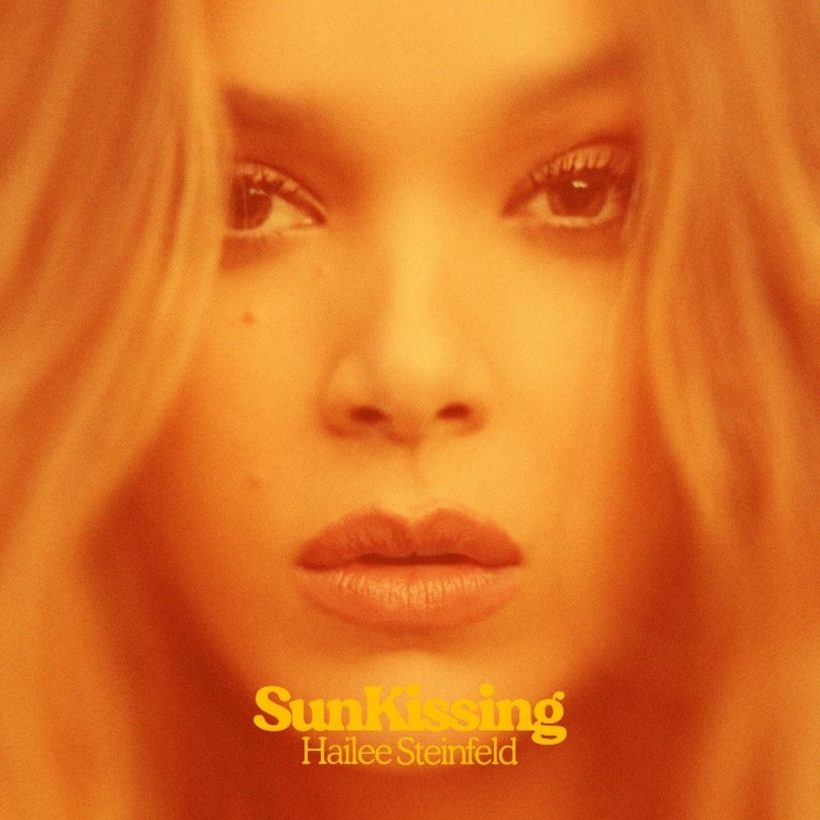 Hailee Steinfeld has returned with her first piece of new material in 2023, the soaring, summery "SunKissing."
"Come and catch a wave/Fade away like it rains/In the summertime," she sings in the softly glittering chorus. "Make every mistake/We'll just fly far away/Higher than the sky/Light drifting/Sun kissing."
A press release teases that the new track "ignites the next season for" the multi-platinum pop singer, songwriter, and Academy Award-nominated actor "and what's to come."
Hailee Steinfeld - SunKissing (Lyric Video)
Previously, Steinfeld's last single arrived in the form of the Anderson. Paak-featuring track "Coast." The 2022 fan favorite and certified hit has already racked up more than 68 million Spotify streams, plus an additional 4 million YouTube views and counting for its music video. The visual was directed by .Paak and found Steinfeld daydreaming about a psychedelic surf competition in which she and her collaborator featured as the main event.
"Coast" earned the star huge acclaim from the media, with Rolling Stone describing it as a "vibey, electric guitar-backed pop earworm," and Billboard heralding it as "perfect for the end of summer as the days begin to cool down."
Consequence, meanwhile, said: "It's easy to tell that Steinfeld is gifted with talent, both on screen and vocally, but it's wonderful to hear that she's stretching her legs as a curator and arranger first and foremost. After all, sometimes pop music isn't just about singing high and loud over dance beats — it's about crafting an experience."
Previously, the star has supported the likes of Katy Perry, Meghan Trainor, and Charlie Puth on tour, while she gained acclaim for her Half Written Story EP in 2020. The record has now been streamed more than 500 million times.
Outside of music, Steinfeld earned an Oscar nomination for Best Supporting Actress for her first movie role in the Coen Brothers' True Grit in 2014. She has also starred in the likes of The Edge Of Seventeen, Marvel's Hawkeye, and Spiderman: Into The Spider-Verse.