Halsey Finds Love At First Sight In Music Video For Highly-Anticipated New Single 'So Good'
'It's about the friend that was always there for me, who I realized I was in love with one day,' Halsey shared of the record.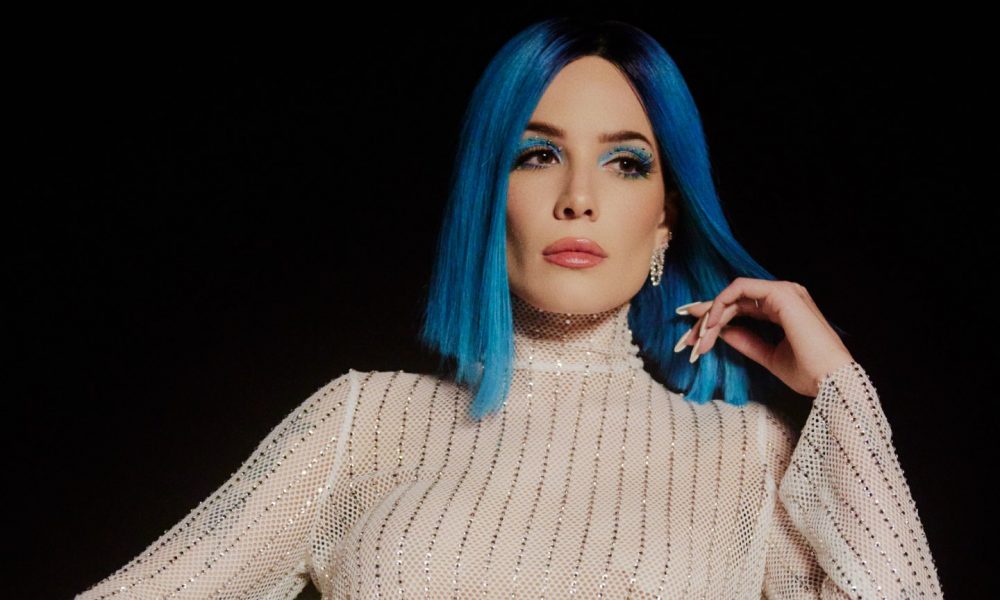 Halsey's new single "So Good" is not a song meant to mend broken relationships. "Guys stop texting your exes," the singer wrote on Twitter. "This song isn't about an ex that worked out later on!" The highly-anticipated record, out via Capitol Records, arrived alongside a music video directed by their partner Alev Aydin that reveals the true meaning behind the heartfelt lyrics.
"It's about the friend that was always there for me, who I realized I was in love with one day," Halsey continued to explain. The visual opens with the singer who has been cast in the role of a director who sees Aydin on set and experiences an emotional pull towards him, almost like love at first sight, even if they don't fully realize it until years later.
The two cast members starring in the video being shot within the video bear an uncanny resemblance to Halsey and Aydin. They even recreate the aesthetics and defining outfits from Hopeless Fountain Kingdom, her sophomore studio album. Later, real-life footage of the pair intercepts the storyline as the singer makes her case for taking a chance on love, singing: "I know it's bad, but we could be so good."
"The film we created for 'So Good' really tells the full story of the song in the way I intended," Halsey explained in a statement. "Samsung helped us share our vision, giving us the creative freedom we needed to make something we are really proud of."
She adds: "Using the Freestyle, Alev and I were able to share a glimpse of the way that we fell in love: watching romantic films together. But this time, the Freestyle is playing real home movies from our life together. For us, this makes 'So Good' come to life in a really special way that we're so excited to share with fans."
Halsey first began teasing "So Good" on TikTok before ramping up for its official release. It marks their first single since their Grammy Award-nominated studio album If I Can't Have Love, I Want Power was released in 2021.