Halsey Set To Publish Poetry Collection This November
The singer-songwriter tackles themes of love, family, sexuality and mental illness in the autobiographical 'I Would Leave Me If I Could'.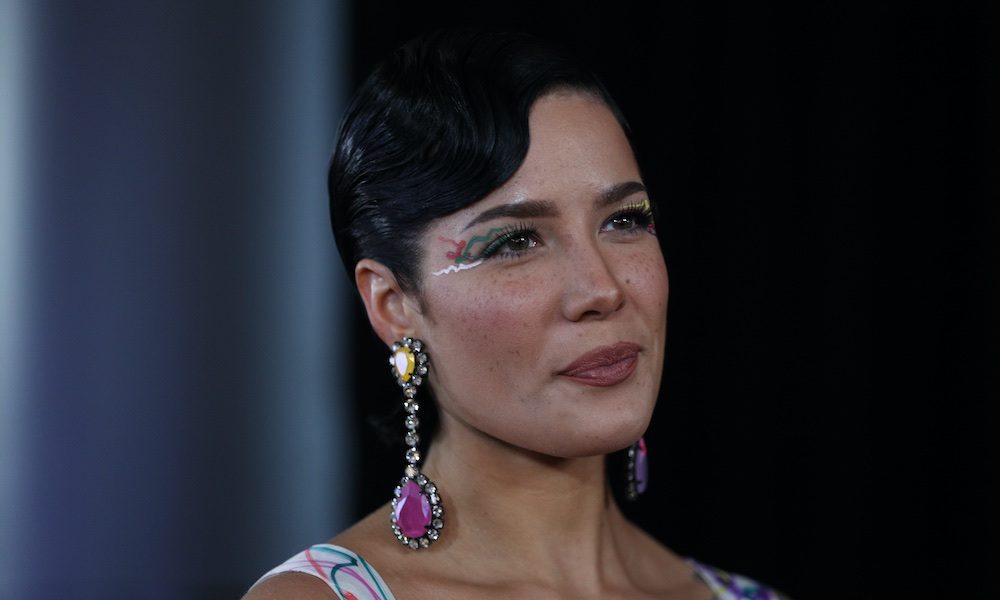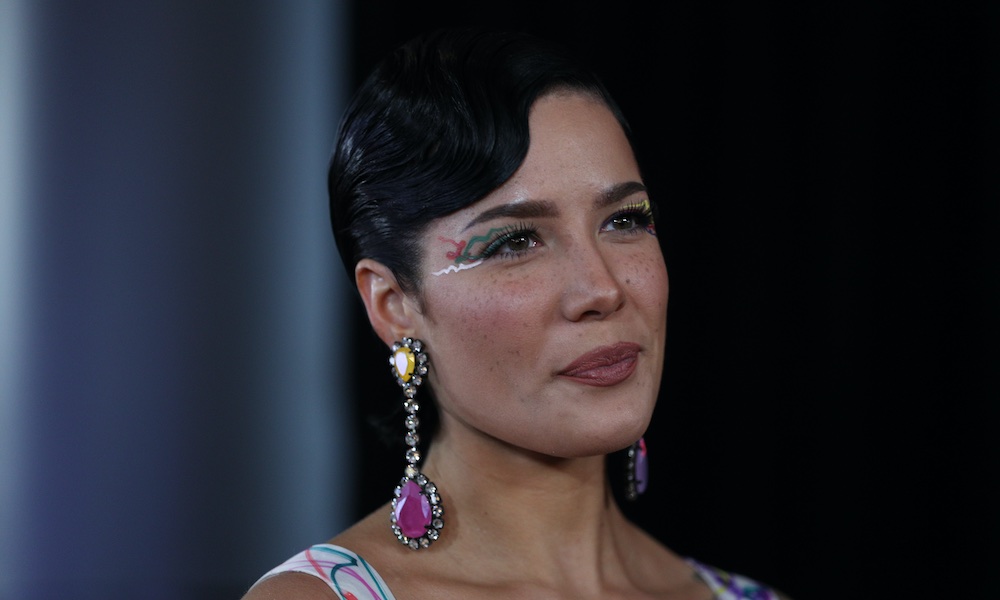 Singer-songwriter Halsey is set to make her debut as an author this autumn with a poetry collection. I Would Leave Me If I Could, out 10 November via Simon & Schuster, will touch upon many of the same themes that the Manic artist writes about in her song lyrics.
According to Simon & Schuster, I Would Leave Me If I Could finds the Grammy-nominated artist getting deeply personal. "Halsey's poems delve into the highs and lows of doomed relationships, family ties, sexuality, and mental illness. More hand grenades than confessions, these autobiographical poems explore and dismantle conventional notions of what it means to be a feminist in search of power."
The artist posted about her forthcoming book on Instagram, sharing, "I wrote a few thousand sentences but am somehow struggling to string together a single one to summarise how excited I am about this". I Would Leave Me If I Could, which features original cover artwork by Halsey, is currently available for preorder.
"Poetry infuses everything Halsey does – from music to painting and performing – so it's hardly a surprise she's so gifted with verse," said Simon & Schuster's Executive Editor Stephanie Frerich in a statement. "We were immediately captivated by her poems the way millions are by her music."
Halsey has already been recognised for her talents as a writer in the music world. Last year, the artist received the prestigious Hal David Starlight Award (which celebrates "gifted young songwriters who are making a significant impact in the music industry via their original songs") at the 50th Annual Songwriters Hall of Fame Induction and Awards Dinner.
In January, meanwhile, the multi-platinum-selling artist released her third studio album, Manic, which also found Halsey confidently writing about her own life in raw, emotional detail. Debuting at No.2 on the Billboard 200, Manic featured such songs as 'Graveyard', 'Clementine', 'You Should Be Sad' and the No.1 hit single, 'Without Me'.
Listen to the best of Halsey on Apple Music and Spotify.
Format:
UK English