Hank Williams' Oldest Granddaughter Hilary To Release Debut Album
The country dynasty continues, on disc featuring guest appearance by Ricky Skaggs.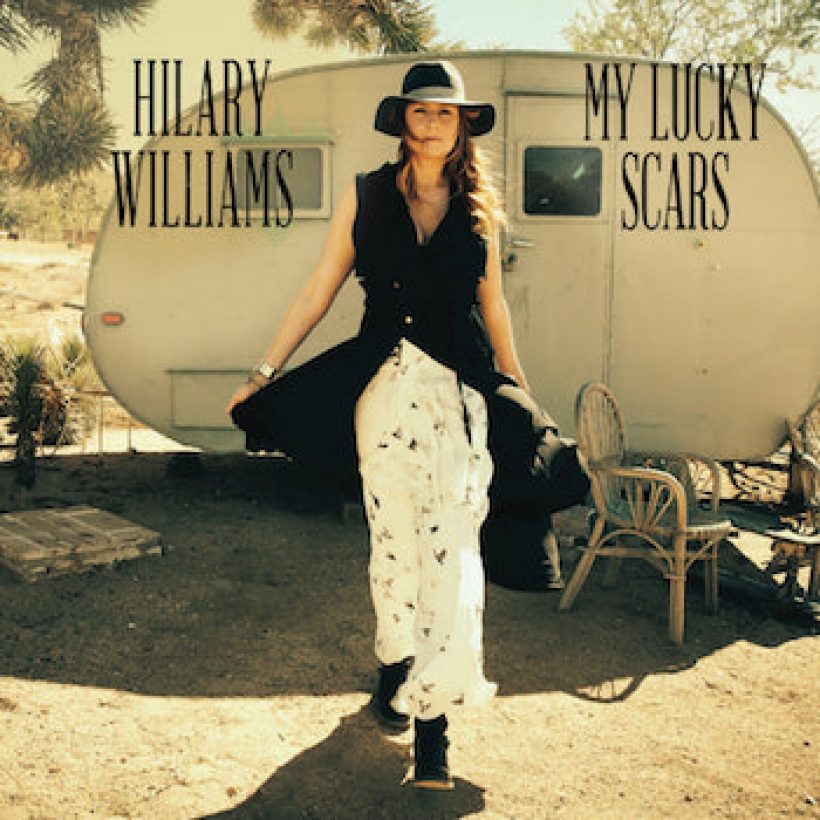 Hilary Williams, the oldest granddaughter of country hero Hank Williams, will release her debut album My Lucky Scars on 25 May on Broken Angel Music. It features a guest appearance by country-bluegrass favourite Ricky Skaggs and a cover of a Joni Mitchell gem.
The lead single from the set is 'Crazy' which, Williams tells Billboard, "represents the yin and yang of love. I chose it as my first single from the album because it resonates with everyone.  The story of eternal love, and knowing you are meant to be with someone even though there are ups and downs, is timeless.
"I love the melody and retro feel of it, and the reaction to the song has been incredible when people hear it for the first time."
Hilary recently had a surprise meeting with Mason Ramsey, the 'Yodelling Walmart Boy' whose performance of Hank's 'Lovesick Blues' became a viral sensation, when he played at the Grand Ole Opry. After being introduced by Skaggs, his performance received a standing ovation. Hilary describes the 11-year-old as "Grandpa's biggest little fan…so much talent!"
My Lucky Scars includes a cameo by Skaggs on 'Beautiful Things,' along with a cover of Mitchell's 'River,' from her unforgettable 1971 album Blue. The song 'Let Somebody Save Me' is co-written with John Paul White, formerly of Civil Wars, and Kris Bergsnes. The album title is inspired by a near-death car accident suffered by the artist in 2006.
Hilary is the older sister of Holly Williams, a familiar and respected name on the country-roots circuit with three studio albums to her name, the most recent being 2013's The Highway. Holly has been raising a family in recent years with her husband Chris Coleman; since 2014, the couple have had two daughters, Stella June and Lillie Mae Louise, and a son, Arlo Gale, all of them great-grandchildren of the late country pioneer.
At the time of the release of the Hank biopic I Saw The Light in 2016, Hilary Williams told Inside Edition: "When I was young I didn't realise he was such a big country music star, I thought his music was kind of boring. But now I love it because it was just so relatable."
Explore our Hank Williams Artist Page.
Format:
UK English