Hear Iggy Pop & Danger Mouse Golden Globe Nominated Song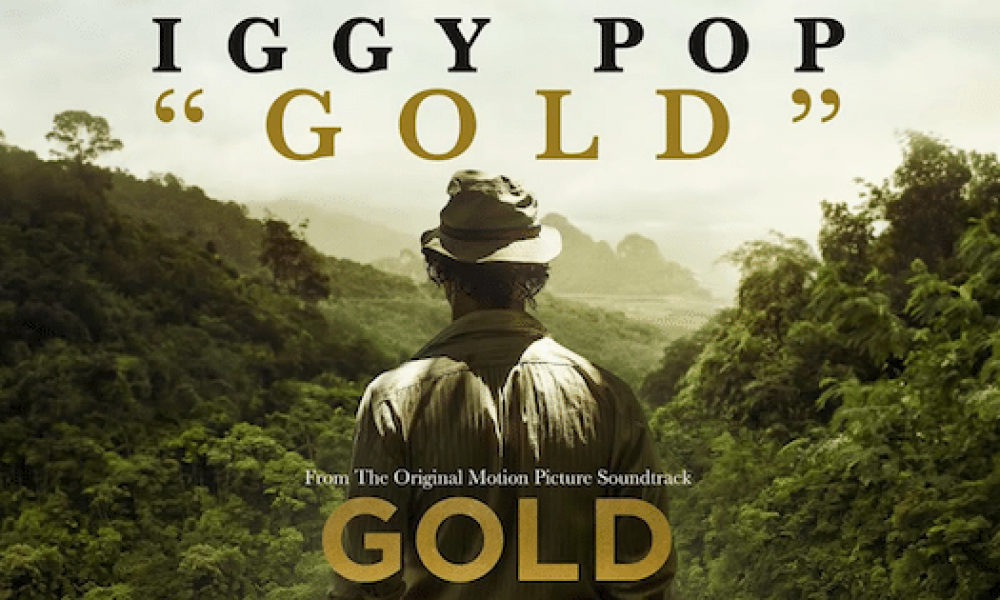 While La La Land swept the Golden Globes this year (including Best Original Song) there was another nominated song that flew under the radar and was only heard by the Hollywood Foreign Press, until now.
The godfather of punk Iggy Pop and the producer behind the Beatles–Jay Z mash-up 'The Grey Album', Danger Mouse collaborated on the titular track for the upcoming Matthew McConaughey crime thriller Gold.
If the brooding tune reminds you of the late Leonard Cohen, you're not alone. The legendary singer-songwriter had passed away just weeks before Iggy and Danger Mouse entered the studio and Iggy was also friends with Cohen.
The track also takes its cues from the spaghetti-Western theme from the film score by Daniel Pemberton and Iggy was carefully coached to reproduce the specific sound from his 2009 track 'I Want to Go to the Beach', Danger Mouse told Rolling Stone 
"It's almost spoken but the personality's there, and it's just dark", he said.
The duo had initially met back in 2004, when Danger Mouse was a young DJ opening for an event where Iggy was the headliner. The punk veteran kindly offered some industry advice and moral support after the producer feared backlash from his notorious mash-up album.
While the movie release was pushed back from its original 30 December release to 27 January, the haunting title track is now available to stream, so you can decide for yourself if they "made it darker." The soundtrack is also reportedly set for release for 27 January.
Format:
UK English