Hear The Songs That Inspired Hollywood Vampires' Live Debut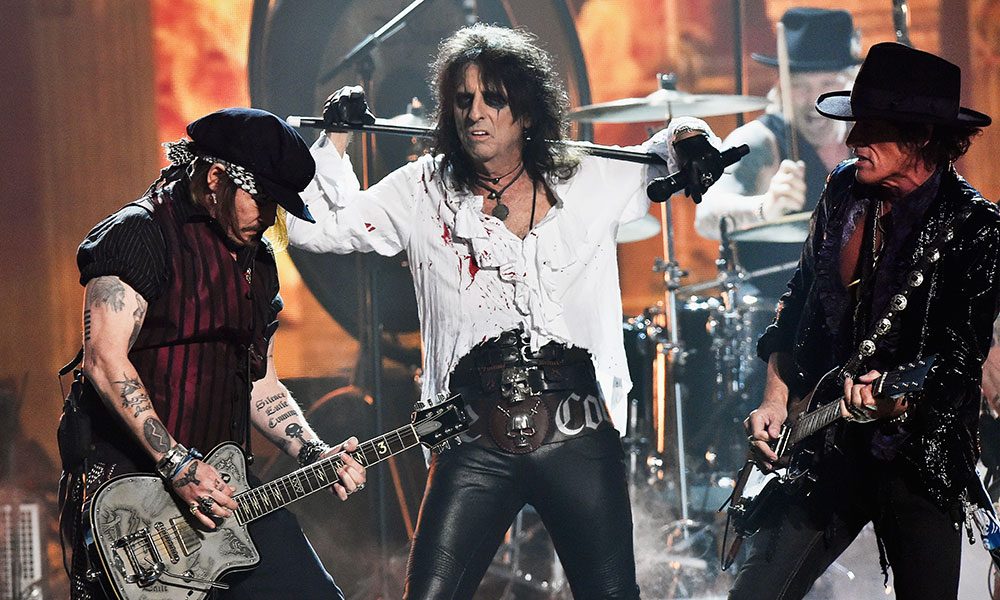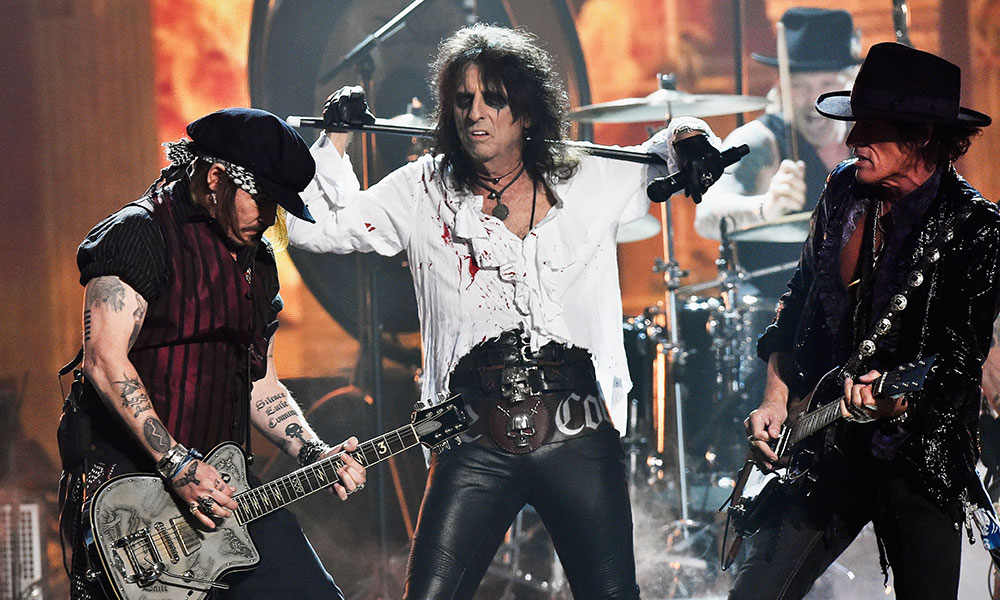 Hollywood Vampires made their live debut last night (Wed 16) at the Roxy in Los Angeles, and will return there tonight for a second show. Here's a new press shot of band mainstays Joe Perry, Johnny Depp and Alice Cooper. We've also compiled a playlist of the songs they performed (see the set list below), largely by the original artists that inspired them, with a couple of the band's originals in there too.
Most of the songs in last night's set feature as covers on the self-titled Hollywood Vampires album, which was released last Friday (11). But the show opened with their own new composition 'Raise The Dead,' which follows the introductory 'The Last Vampire,' with the voice of the late Christopher Lee, on the album.
Highlights included versions of The Who's 'My Generation,' John Lennon's 'Cold Turkey,' T. Rex's 'Jeepster,' a mix of the Rolling Stones' 'Brown Sugar' and 'Honky Tonk Women' and a combination of two songs by the Doors, '5 To 1' and 'Break On Through,' The Vampires also added another Who cover that isn't on the album, 'I'm A Boy,' and their own 'My Dead Drunk Friends.'
Meanwhile, the band have also posted this behind-the-scenes studio clip of the making of the album featuring one of the many guests on the album, Sir Paul McCartney. The song he wrote for Apple signings Badfinger, 'Come And Get It,' is another cover on the album.
Hollywood Vampires: Behind The Scenes
Listen to the Hollywood Vampires Live! Playlist on Spotify
Format:
UK English