Herb Alpert Shares New Details On Documentary
Premiering October 1, 'Herb Alpert Is…' celebrates the musical legacy and continued philanthropic work of the cultural icon.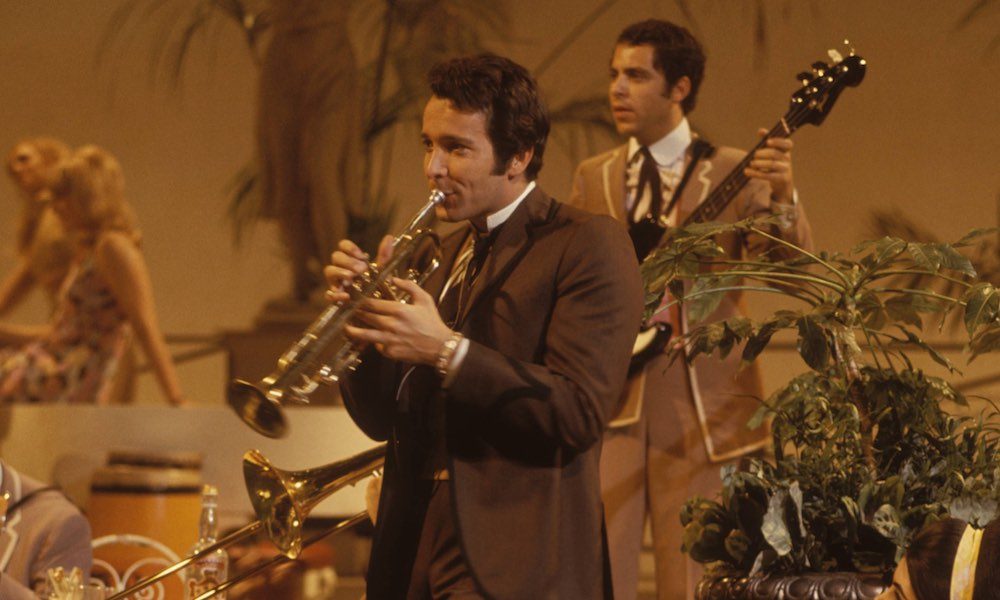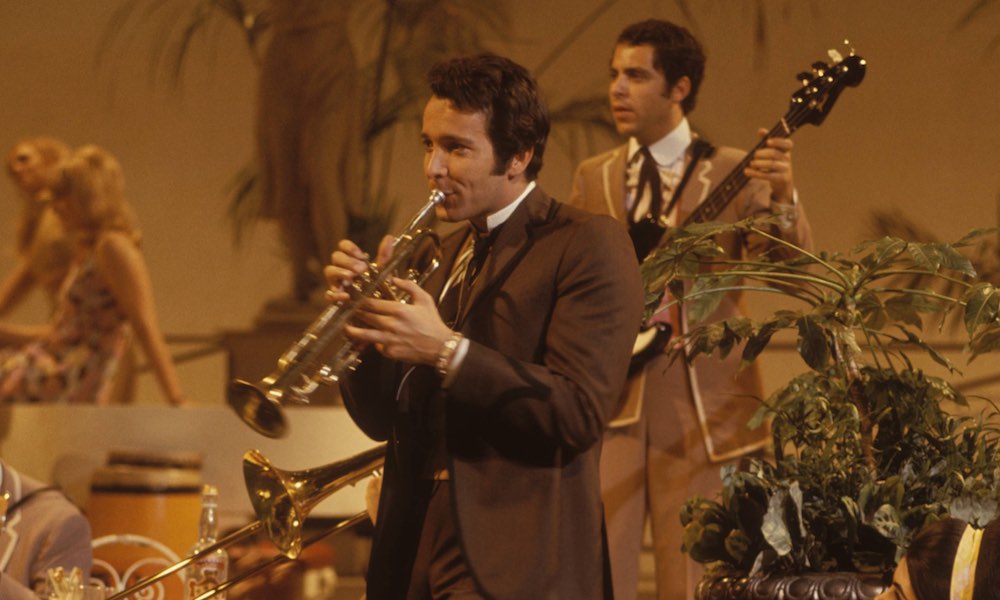 A forthcoming documentary, Herb Albert Is…, will chronicle the sixty-year career of bandleader, producer, label executive, musician, philanthropist, and visual artist, Herb Alpert. Ahead of its October 1 release, Alpert has shared new details on the documentary and reflected on his incredible career.
Herb Alpert Is… (Official Theatrical Trailer)
The film, directed by John Scheinfeld (Chasing Trane: The John Coltrane Documentary, co-producer of The US vs John Lennon), begins in the early 60s, when Alpert first rose to fame as a trumpet player, vocalist, and bandleader of the Tijuana Brass. The group scored a Top 10 hit with their first single, "The Lonely Bull," and became one of the highest-paid musical acts by the middle of the decade – scoring 14 platinum albums and six Grammy awards before disbanding in 1969.
"You see your whole life flash in front of you in an hour and some minutes, and then it's like, wow, did all that really happen? Because I always felt I'm in somewhat of a dream to begin with," Alpert told Variety in a new interview.
"I think one of the things that is kind of fascinating about my life is that I, at one point, had the American dream come true," he continued. "I had the gold ring, I had hit records, I was famous – and I wasn't feeling great. I was not happy. I think I said 'miserable' in the documentary. But I think people can relate to that feeling and the things you have to do to come out the other end. And I have come out the other end."
He added that he wants his story "to speak to other people. I didn't just want it to say, 'Isn't he wonderful?' I wanted it to have a feeling of honesty to it, and I think it really has that."
Alpert, who co-founded A&M Records with Jerry Moss in 1962, went on to sign some of the industry's biggest acts, including Carole King, The Police, Janet Jackson, Cat Stevens, Soundgarden, Peter Frampton, and The Carpenters. Before dissolving in 1999, A&M Records had grown to be the world's biggest independent label.
The documentary – which was originally scheduled to premiere in May, but postponed amid the coronavirus – also features an all-star cast of talking heads, including Quincy Jones, Questlove, Sting, Lou Adler, and Billy Bob Thornton.
Herb Alpert Is… will also focus heavily on Alpert's philanthropy. Much of his work is focused on arts education initiatives, as well as environmental and youth-based causes. "I think the musicians and the artists of the world are our second responders," he told Variety. "They're the people that make sense out of life and out of what we're doing in this world. And in order to be a really good artist, you have to be honest…. And I think we could use a lot more truth in this world."
Listen to the best of Herb Alpert on Apple Music and Spotify.