Hootie & The Blowfish Announce New Album, 'Imperfect Circle'
The band's first studio album in 15 years, the new title will be released via Snakefarm Records, on 1 November.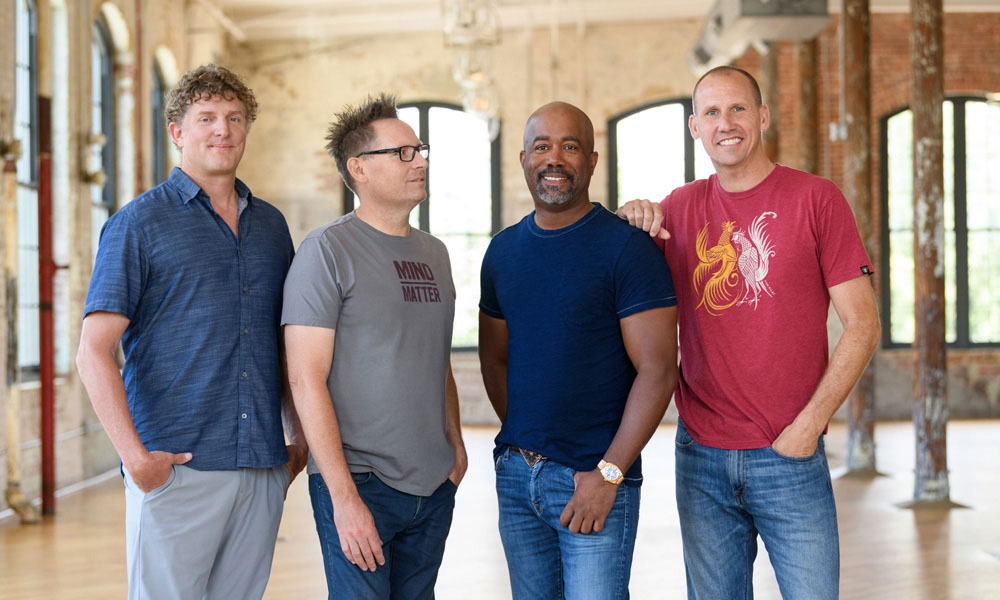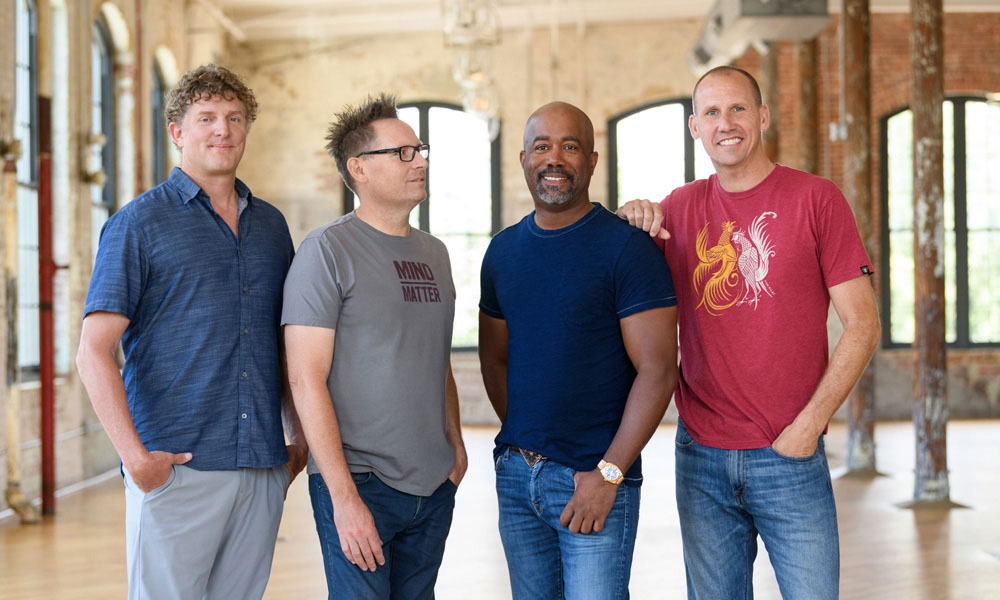 Hootie & The Blowfish have announced the release of Imperfect Circle, their first new studio album in nearly 15 years, which will be released by Snakefarm Records in the UK on 1 November.
Imperfect Circle is the latest milestone in a remarkable career that has seen Hootie & The Blowfish selling over 25 million records worldwide, winning numerous awards including 2 Grammy Awards, and securing the 10th biggest selling album in history with their Cracked Rear View debut.
Hootie & The Blowfish first met at the University of South Carolina where endless gigs at frat houses and bars built a major local buzz. Their blend of pop, folk, blues, soul and rock made them hard to pigeonhole, but easily accessible to anyone who loved good music.
Atlantic Records, impressed by their regional draw, signed them and released Cracked Rear View in 1994. The album had been out for six months before the band played on the Late Show with David Letterman, which sent sales skyrocketing – the album eventually landing at No. 1 on the Billboard chart the following spring.
Cracked Rear View and the band went on to win two Grammy Awards, an MTV Video Music Award, a Billboard Music Award, plus multiple People's Choice Awards. It also won the group Billboard's 'Band of the Year' Award in 1996 along with the RIAA's Diamond Award for sales in excess of 10 million units. Cracked Rear View remains the fifth most certified studio album in music business history.
The band remained a top draw nationwide and released five more albums for Atlantic: Fairweather Johnson, Musical Chairs, Scattered, Smothered & Covered, Hootie & the Blowfish and The Best of Hootie & the Blowfish, as well as Looking For Lucky on their own Sneaky Long Records and LIVE in Charleston, The Homegrown Concert Event DVD & CD.
The band took a break from full-time touring in 2007, reuniting annually for a variety of philanthropic events whilst also pursuing solo projects. 2019 marked their first full-time touring year in over a decade as they embarked on the Group Therapy Tour ahead of Imperfect Circle, their first new album in nearly 15 years, due out November 1st on Snakefarm Records in the UK.
"There's something timeless about their sound," proclaimed USA Today. "From their stupendous 1994 debut Cracked Rear View, which is certified 21 x Platinum (equivalent to 21 million certified units sold), to their reunion album, Imperfect Circle, Hootie & The Blowfish appear ready to pick up where they left off as a pop music phenomenon."
Having achieved "the highest attendance figures of their career" (Billboard Boxscore) on this year's Group Therapy tour in the US, including two nights at New York's famed Madison Square Garden, Hootie & the Blowfish have announced much-anticipated UK / Ireland tour dates for October in support of Imperfect Circle.
Hootie & The Blowfish play the following dates:
October 4: Dublin, 3Arena
October 6: Bristol, O2 Academy
October 7: Leeds, O2 Academy
October 9: Glasgow, Barrowland
October 10: Glasgow, Barrowland
October 12: London, Eventim Apollo Hammersmith
October 15: Manchester, O2 Apollo
October 16: Birmingham, O2 Academy.
Format:
UK English