Hope Tala Release Bossa Nova-Infused Track, 'Tiptoeing'
''Tiptoeing' is about the dance we do when we're at the threshold of romance,' explains Tala.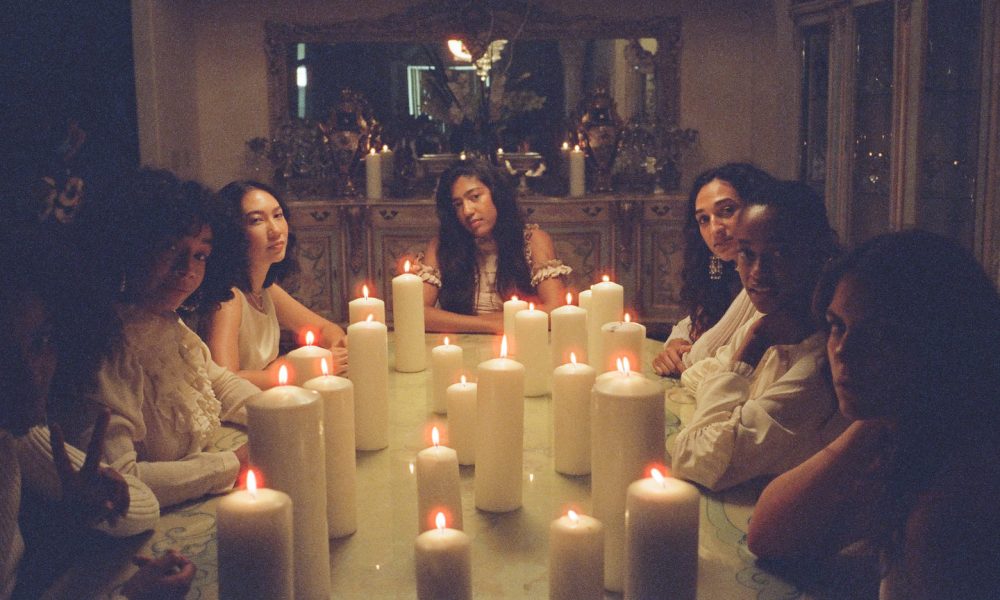 Hotly tipped West London based artist Hope Tala continues to grow the rising buzz around her name with the premiere of enthralling new single, "Tiptoeing."
Chosen by Clara Amfo last night as BBC Radio 1's Hottest Record In The World, the track is an intricately crafted bossa nova inspired R&B cut produced in collaboration with Greg Kurstin ( who produced Adele's return track, "Easy On You"). Showcasing Hope's beautiful vocals and songwriting atop a sprawling arrangement, "Tiptoeing" cements Hope Tala as one of 2021's most exciting upstarts. Speaking on the track, Tala says: "'Tiptoeing' is about the dance we do when we're at the threshold of romance. It's about treading carefully when you're not quite sure what the other person is feeling, but desperately wanting to take a risk because you're young and life is short.
Currently touring the US with Alina Baraz, Hope Tala has been steadily making impressive steps. At this point in her career, Hope has earned the endorsement of Barack Obama, fronted the Apple x Gay Times Elevate campaign and had her music streamed over 30 million times, all while garnering acclaim from DAZED, Pigeons & Planes, Complex, and plenty more.
Earlier this month, Tala dropped another excellent new single, "MAD." Her first new music since the release of her hotly-received recent EP, Girl Eats Sun, "MAD" finds Tala once again building on the bossa nova-inspired R&B that has seen her cement herself as one of 2021's artists to watch.
Premiered by Annie Mac on BBC Radio 1, produced by the multi-Grammy award winning Paul Epworth (Adele, Florence + the Machine), and accompanied by a stunning video directed by Millicent Hailes, the song serves as a stellar entry point for those looking to discover Hope Tala.
Speaking on the release, Hope states, "I wrote 'MAD' about having feelings of frustration and hysteria in a long-distance relationship. It's about being unable to communicate properly and feeling lost in loneliness—so it's ironic that I wrote most of the song a week or two before the first lockdown started in the UK. Foreshadowing, almost."
Visit Hope Tala's official website for tour dates and ticket information.